Does insurance cover a stolen car if the keys were in It?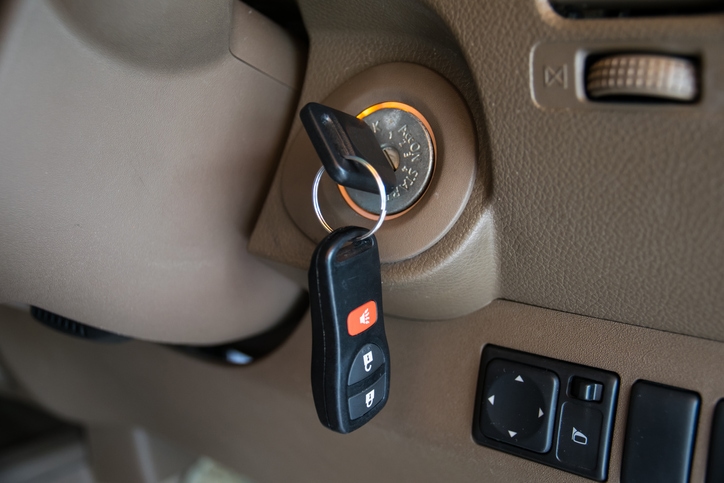 April 2, 2019
What happens when your car is stolen and the keys were left in it?
It is a common misconception that insurance will not cover a stolen vehicle if the keys were left inside. In most cases it will be covered by Comprehensive, Specified Perils, and All Perils insurance policies.
Does Car Theft Affect Insurance Rates?
The frequency of car thefts in the area you live in and the frequency of theft for your vehicle make and model affect your insurance rate. A history of auto theft claims on your record could raise your rate or cause your claim to be denied.
Are the contents of your car covered if it gets stolen?
Personal belongings lost to car theft are not covered by your car insurance but may be covered by your home or renter's insurance. you will
How long does it take to settle an auto theft claim?
After you report your car stolen to your insurance company, there will be a waiting period to see if your vehicle is recovered. This period is different for each insurer but is typically around 30 days. If your car is recovered, you will be compensated for any damage to it (minus your deductible).
How much will you be compensated if your car is stolen?
If your car is not recovered, your claim will be a total loss claim and you will be compensated for the market value, or actual cash value (ACV), of your vehicle, not the cost of the vehicle when you bought it.
If you are financing your car and the amount you owe is more than the ACV, you will be compensated for the difference if you have gap insurance. The "gap" is the amount you would have to pay to pay off the difference between the compensation you receive for your stolen vehicle and the remainder of the loan.
Why are vehicles stolen?
Cars usually get stolen for one of these reasons:
To sell abroad with their original VIN at much more than their original value
To sell to Canadian consumers with a false VIN or to sell for parts
To go for a joyride or get from A to B
To commit another crime. These cars are usually recovered, badly damaged, within 48 hours.
Which cars get stolen the most?
You might expect that expensive luxury vehicles would be common targets of thieves, but older, common cars are stolen more because they are easier to steal and there is a larger market for parts from them.
According to IBC, the top 10 most stolen vehicles in Alberta in 2018 were:
2006 Ford F250
2006 Ford F350
2007 Ford F350
2004 Ford F350
2005 Ford F250
2004 Ford F250
2003 Ford F250
2000 Honda Civic 2 door hatchback
2005 Ford F350
1996 Honda Civic 2 door hatchback
Preventing car theft
There are some common-sense actions you can take to help prevent your car from becoming a target of thieves:
Lock your car
Make sure your vehicle is insured for theft
Do not keep valuables in your car or keep them out of sight
Get an anti-theft device for your car
Do not leave a spare key in your car
Park in well lit and visible areas
Do not leave your car running if you are not in it