Empower and Advocate for Inclusion on World Down Syndrome Day 2022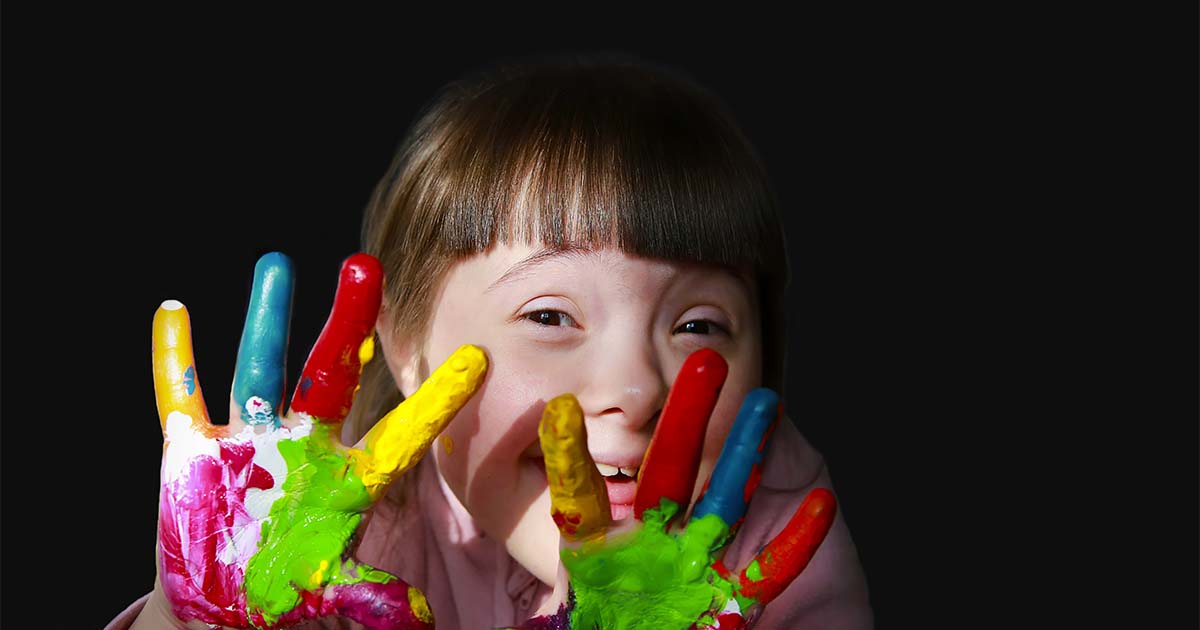 World Down Syndrome Day (WDSD) is on March 21 and advocates for the rights and inclusion of people with Down syndrome. #WorldDownSyndromeDay; #InclusionMeans
First observed in 2006, the United Nations General Assembly declared March 21 World Down Syndrome Day in 2011.
Inclusion is a human right
Down syndrome, or Trisomy 21, is a chromosomal arrangement that often causes physical, intellectual disability, and/or medical issues and occurs in about 1 in 800 live births.
In its general principles, the UN Convention on the Rights of Persons with Disabilities (UN CRPD) calls for "full and effective participation and inclusion in society." But this is not the reality for people with Down syndrome and other disabilities.
#InclusionMeans
The 2022 theme of World Down Syndrome Day is "What does inclusion mean?" The WDSD website explains that one reason for people with Down syndrome not experiencing full inclusion and participation in society is "a lack of agreed understanding about what inclusion is and what inclusive systems look like in practice."
For this year's WDSD, think about what inclusion means and how it applies to your daily life. Are you included or do you face barriers? Are the activities you participate in segregated or inclusive? What is an inclusive system and are you part of one? What does an inclusive system or activity look like?
The positive message of this year's World Down Syndrome Day is that "together we can empower people around the world to advocate for full inclusion in society for people with Down syndrome and for everyone."
You can share your message about what inclusion means to you on the World Down Syndrome Day website: https://www.worlddownsyndromeday.org/inclusion-means and use #InclusionMeans and #WorldDownSyndromeDay on social media.
A more inclusive definition of beauty
One sign that we are becoming a more inclusive society can be found in an unlikely place, the fashion industry, with its growing movement to include models with disabilities. Victoria's Secret has announced its intention of becoming more inclusive and is working with Sofía Jirau, the first model with Down syndrome.
"I want to tell the whole world that people with my condition, Down syndrome, inside and out, we have no limits," Sofía told NBC News. "People who have Down syndrome like me are capable of getting a job, creating their own business and working hard like me."
Gucci worked with model Ellie Goldstein in 2020, another model with Down syndrome, to produce one of the brand's most-liked Instagram posts ever.
Still work to do
Like other countries, Canada has work to do. Online news site National Observer notes that more than one in five Canadians live with a disability and Canadians with disabilities are more than twice as likely to live in poverty. A February 22, 2022, article points out that "people living with disabilities were neglected long before the pandemic and continue to face barriers to full social and economic participation. COVID-19 only highlighted the ways that ableism operates in Canadian society and our economic system."
The situation is getting brighter, though. The 2020 throne speech proposed "a new Canadian Disability Benefit modeled after the Guaranteed Income Supplement for seniors" and the commitment was renewed in the 2021 budget.