Extended Travel Insurance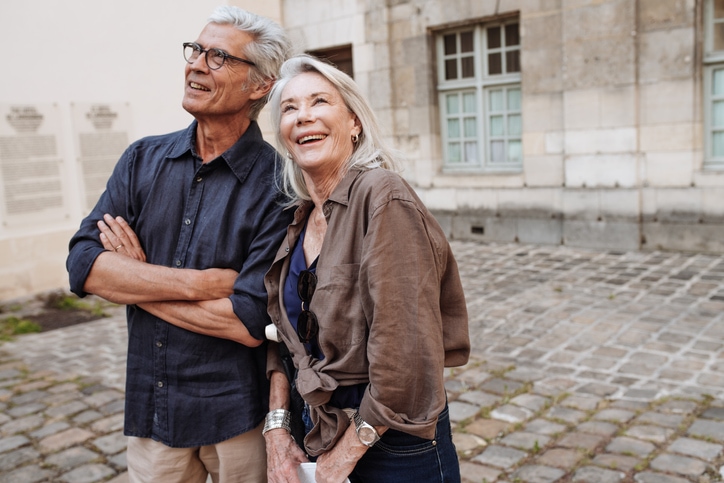 December 9, 2019. Many Canadians choose to migrate to warmer climates for the winter months. These trips will often require different insurance coverage than regular travel insurance. There are policies designed to cover the needs of travelers on long-term trips.
What does extended travel insurance cover?
Extended travel insurance will cover the costs to provide you with medical care abroad without the financial risk associated with unexpected hospitalization (especially in the US). These plans usually offer $5-10 million CAD in liability coverage.
Services covered include:
Emergency surgery / treatment

Physician costs

Hospital fees

Tests and diagnosis

Prescriptions

Emergency medical transport costs (ambulance, air ambulance, medical repatriation) is covered by some plans, but not all, consult your insurance provider to determine your coverage level.
What is not covered?
Travel expenses if you need to come home early, so you will need trip cancellation and interruption insurance as well

Elective or non-medically necessary procedures

Some sports and activities

War

Drug and alcohol abuse

Transplants

Mental disorders

Traveling in a country that has a travel warning issued by Foreign Affairs Canada
Extended travel insurance for travelers over 60
If you go south for the winter you may have to watch out for terms related to age when shopping for a policy. Some plans will allow you to go on short trips without any questions about your health. For longer trips, you will need to complete a medical questionnaire and any pre-existing medical conditions will need to be stable for 3-6 months.
Make sure you consider:
Age requirements
Every policy is different so make sure you do some research. Most have conditions that start at a certain age, some as young as 55. You will need to answer a medical questionnaire, there will be a stability period for pre-existing medical conditions, and you may not be eligible for coverage if you have certain conditions and are over a certain age. Make sure you investigate age requirements for any insurance policy you are considering.
Choose the best policy option for you
If you are only going on one trip over the course of a year, you can get single trip insurance, which will cover you for up to 183 consecutive days.
If you are planning on returning to Canada and going for multiple trips in one year, multi-trip insurance will cover you for unlimited trips for a year. The number of days covered per trip ranges from 9 to 60. You may be able to get "top-ups" to extend the maximum number of days you can be away.
Premiums
Cheaper is not better if the coverage you really need is not included.
Deductibles
Most policies have deductibles that range from $100 to $1000. You may be able to increase your deductible to pay less for your premium or get rid of your deductible by paying more. Make sure you will be charged a deductible per policy, not per claim, so you only have to pay it once if you make a claim.
Benefits
At a minimum, your policy should cover any hospital and medical expenses like a hospital room, surgery and medical treatment, tests, prescriptions, ambulance, and medical equipment.
Coverage limits
Common caps are $1,000,000, $2,000,000, $5,000,000, and $10,000,000. $2,000,000 should be enough but premiums do not increase much as caps increase.
Coordination of Benefits
Some policies will coordinate coverage with your work or personal health insurance plan, which will use up the benefits on your other plans, so try to avoid plans that coordinate benefits.
Top-up options
Make sure you can extend the coverage in case of emergency.
Pre-existing conditions
Travelers with pre-existing conditions are not precluded from receiving coverage; they must provide medical documentation indicating the stability of their condition and they may still qualify for coverage. At age 70 and older, an illness or medical condition needs to be stable for at least six months prior to departure in order to get coverage. Travelers that are under the age of 54 require the illness or medical condition to be stable for at least three months prior to the date of departure.
What if your pre-existing condition is not stable?
Plans are available for pre-existing conditions that are not stable (meaning the condition has been stable for more than 7 days but less than the stability period) but coverage is generally capped at $150,000 or $250,000.
What is an individual medical underwriting plan?
If you have an unstable medical condition and have been denied coverage before, you may be able to get an individual medical underwriting plan. This is emergency insurance that covers unstable pre-existing medical conditions based on your specific needs. All medical conditions from the past 5 years must be disclosed.
Young travelers
If you are traveling with children, they may receive free coverage up to a certain age, (usually to age 17 or sometimes into their 20s), with your insurance policy. You can usually insure one child per adult.
If a minor is traveling alone, it is easy to get travel insurance for him or her. There are student plans for kids under the age of 18 and youth insurance policies for people under 30. These plans usually provide the option of adding trip cancellation and interruption insurance in addition to the medical coverage they provide.
Because young people tend to have fewer health problems, there are fewer exclusions on their policies. Pre-existing medical conditions and sports and activities are covered, in addition to the coverage you would get as an older adult.
No matter your age, there is a plan out there for you. Make sure you choose one that fits your needs so you can have a stress-free trip.