Farm insurance has evolved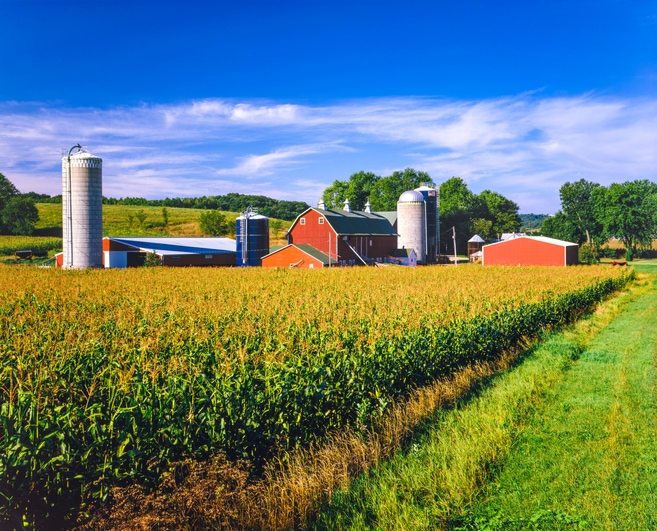 July 24, 2019. Farmers in Alberta face many risks that are outside of their control and can cause losses to their business and property. More farmers are buying more insurance despite the trend towards fewer but larger farms. According to the CBC, 57% of farmers bought insurance in 2016, up from about 50% in previous years. Among other perils, hail is common in Alberta and severe weather has been on the rise. It is important to protect your investment by making sure you have all the necessary insurance.
What does farm insurance cover?
There are many options available and farm insurance covers losses from:
Wind

Hail

Fire

Tornado

Windstorm

Smoke

Water escape and rupture

Ice backup

Vandalism

Theft & riot

Swimming pools

Building collapse

Falling objects

Liability issues

Transportation

Glass breakage

Vehicle or aircraft impact

Escape of fuel oil
You can insure:
Dwellings
Your home and other dwellings on the property will have the same coverage as homeowners' insurance will provide.
Machinery, tools, equipment, and parts
Your machinery and equipment can be insured with blanket coverage or individually, even when not in use.
Outbuildings
Outbuildings can easily be damaged by fire or theft and can be covered at replacement cost or with all risk coverage.
Fertilizer, Chemicals, and Feed
These are insured for losses including theft and are also covered during transportation in your vehicle.
Crops
Crops can be covered for losses due to hail, snow, frost, drought, excess moisture, wind, wildlife, insects, plant disease, and fire caused by lightning.
Livestock
Livestock including cattle, horses, pigs, poultry, and sheep are covered with accident and mortality coverage, including during transport.
Business activities
Business activities other than farming can also be covered. This can include farmer's market liability, building construction liability, agritourism activities, and animal shows.
General liability
Liability coverage protects you in the circumstance of legal action taken against you due to personal or business activities.
Pollution liability
Pollution liability insurance helps cover the cost of repairing damage caused by pollution from your farm.
Vehicles
Vehicles used for personal and business purposes are covered the same way they would be under your personal car insurance.
Customized insurance
Coverage can be customized to meet your unique needs and add-ons are available, including:
Sewer backup

Farm accident

Business interruption

Employer's liability

Power interruption

Loss of use of farm machinery

Fire department charges
There is also coverage available specifically for different types of farms, such as:
Poultry farm insurance

Hog farm insurance

Dairy farm insurance

Grain insurance

Feedlot insurance
Make sure you have the right insurance for your farm
Because of the unpredictable nature of farming, it is important to make sure you have the coverage that best suits your needs. Many people do not understand the specifics of what their insurance covers, which can lead to an unpleasant surprise if their claim is denied. There is a wide range of options available, so talk to your insurance provider to make sure you have the coverage that is best for your farm.