First Time Car Insurance in Alberta - How to Save On Your First Car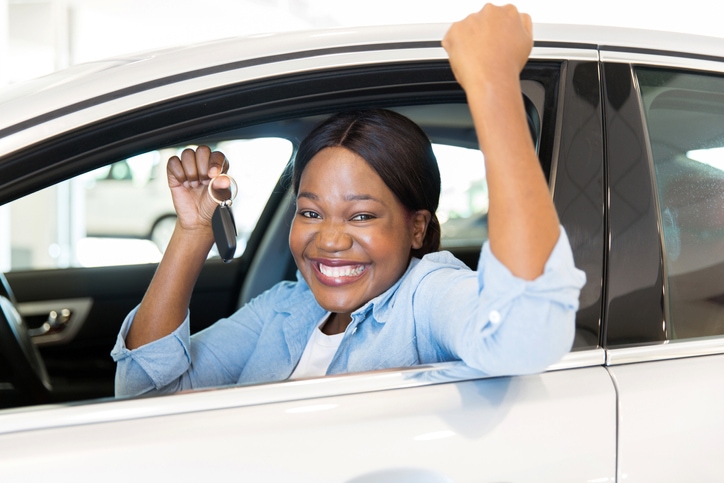 You've bought your first car. Now you need car insurance so that you will be protected on the road.
Here are 5 questions answered about how to save on first-time car insurance as a new vehicle owner in Alberta.
1. What do I need to know about mandatory coverage?
In Alberta, basic automobile insurance, which includes accident benefits and third-party liability, is required by law.
It's mandatory to have a minimum of $200,000 in insurance and accident benefits coverage. Any coverage beyond this considered to be optional auto insurance coverage. Decide if you want more than the minimum coverage and factor it into your budget.
Additional insurance coverage, such as collision and comprehensive, is not required by law.
All cars and trucks must have valid insurance and a vehicle registration certificate. As a first-time car owner, this is your responsibility.
2. What's important about the age of my vehicle?
The year and model of your car can affect your rate as a first-time car owner. A new car is more expensive to replace than a used one, and your insurance premiums will likely reflect that.
New cars are usually equipped with increased safety features, though, which can also reduce your insurance.
If you drive an older car, you may want to consider going without collision and comprehensive coverage, which will save you money.
Collision insurance protects your vehicle if it's damaged by colliding with another vehicle or object. Comprehensive insurance protects your vehicle from non-collision related events such as theft, fire, vandalism, malicious acts, or weather conditions.
3. Can my driving history affect my first time car insurance rate?
How long have you been a licensed driver? Did you have an accident or get a speeding ticket? These are two factors that can affect your insurance rate as a first-time car owner.
4. Can I get any discounts as a first-time car owner?
Bundling your home and car insurance with the same insurance provider can save you money and make things simpler with one bill per month.
There can be discounts for vehicle safety features such as automatic braking and lane departure warning.
If you don't drive much as a first-time car owner, you could get a discount. Some insurers define low-mileage drivers as people who drive fewer than 10,000 kilometres a year.
Ask about saving money if you were a student driver who completed an accredited driver's training course.
5. Understanding your deductible
If you choose a higher deductible, or if you raise it when your policy renews, you could substantially lower your car insurance premium to save.
Did you know that in many cases, a soft credit check will allow your Western Financial Group insurance broker to give you the best price for your car insurance. A soft credit check looks at the information in your credit report but does not impact your credit score.