Frequent Travel Insurance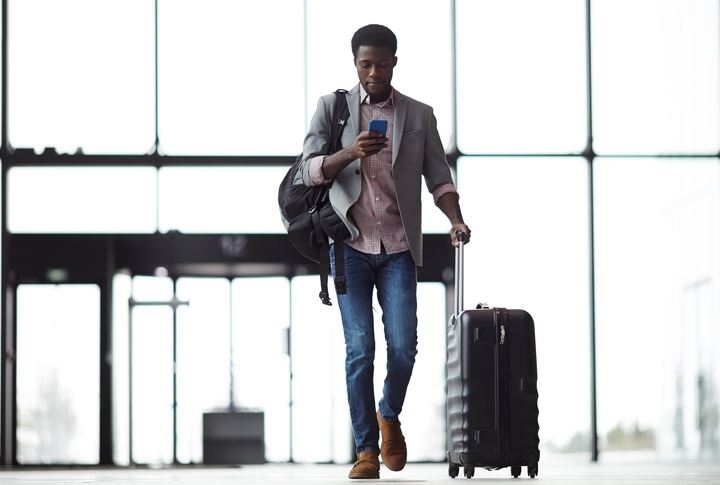 April 6, 2019. 69% of Canadians travel within Canada at least once a year and only 22% get travel insurance. Between vacations, business trips, and going away for the weekend, whether it is in Canada or elsewhere, many Canadians take multiple trips in one year. Even if you are staying in Canada, your provincial health insurance may not provide adequate coverage in other provinces. If you travel out of province at least twice a year, you should consider getting annual multi-trip travel insurance.
Frequent traveler insurance is the most convenient coverage for someone who travels often. Whether you are finally enjoying the jet-setting lifestyle you have always dreamed of or go on frequent business trips, you will not need to arrange insurance for each trip separately.
How does annual multi-trip travel insurance work?
One plan will cover you for multiple trips up to a certain duration (usually between 30 and 75 days) for the whole year, so you only need to apply for and purchase one policy. You can also top up your coverage if you decide to extend your trip.
Benefits of annual multi-trip travel insurance
More cost effective than buying insurance for each trip separately, especially if you are traveling with your family.
Allows you to travel spontaneously without the hassle of getting insurance each time.
You can take your time finding the best policy and be ready to go when you decide to take a trip and keep renewing the same policy every year. Insurance policies have a lot of fine print so it is better to do your research when you have time for it instead of rushing to get insurance at the last minute.
There are many customizable plans to choose from so you can find the right one for you.
Unlimited trips per year.
What is covered?
Emergency Medical
Different coverage options are available on multi-trip plans. Emergency medical coverage is the most important reason for having travel insurance.
Emergency medical coverage should include anything related to your medical care and getting back home. It should cover things like:
Emergency medical expenses
Emergency dental
Ambulance
Emergency dental treatments
Diagnostic tests
Emergency medical evacuation
Hospital stay
Repatriation
Return home of children, travel companion, pets, and vehicle
Childcare
Pre-existing medical conditions (there will be a stability period, meaning your condition must be stable for a stretch of time before departure)
Trip Cancellation and Interruption
You may want to add trip cancellation and interruption insurance on to your medical insurance. It will compensate you for non-refundable pre-paid trip expenses if you need to cancel your trip or cut it short.
Baggage loss, damage, and delay
You can also add on coverage for replacing the contents of your baggage if it goes missing or is damaged or stolen. Your passport and other documents would also be covered.
Sports and activities
Optional coverage for contact, adventure, or extreme sports can be added.
What is not covered?
Instead of trip cancellation, only the trip home will usually be covered.
Your medical coverage might be secondary to your coverage at home, meaning that it will cover what your work, personal, or government health insurance does not.
Undeclared pre-existing medical conditions will not be covered.
Treatment that is not medically necessary will not be covered.
Some things to keep in mind when choosing a policy:
Understand your current health benefits and find out what your health plan will cover abroad.
Make sure the location you are going to is covered. Some plans will only cover Europe for example or exclude some countries.
Consider what you do when you go on trips. If you do sports and activities like snorkeling, you might need additional coverage.
Make sure you declare any pre-existing medical conditions and get coverage for them.
Make sure you know what the process is for making a claim and save all required documentation and receipts.