Holiday traffic in British Columbia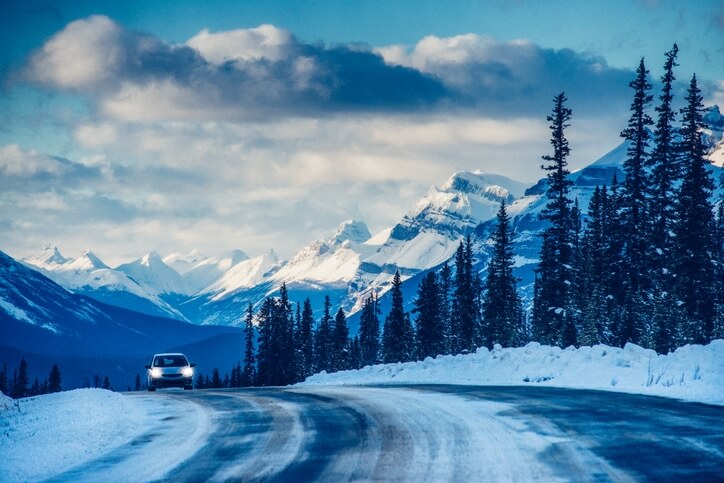 December 27, 2019. Even though there are many different holidays celebrated in the early winter, the time between Christmas Eve (December 24th) and midnight on New Year's Day (January 1st) are labeled as the Christmas season.
Despite the overall decrease in local traffic volume at Christmas because of the number of people traveling for the holiday, periods of increased traffic intensity make this time of year particularly hazardous and the following statistics indicate the potential for problems.
From our neighboring province (British Columbia), a road safety survey from ICBC of a recent five-year period showed an average of 510 injuries and 2 fatalities in 1890 vehicle crashes during the Christmas period. This means that over a barely weeklong holiday period, there were 35 crashes and 9 related injuries per day.
Driving to get-togethers and meals to be with friends and family fills the Christmas season. Being informed and taking a few precautions can lead to safer journeys and return trips for everyone out in the holiday traffic.
Driving and Alcohol
Don't drink and drive. It is never a good idea.

Either avoid drinking alcohol or be prepared to deal with your transportation another way: use a designated driver, take a taxi, use public transportation.
Vehicles and Driving
Prior to the Christmas holiday, many people have already winterized their vehicles, but some things are worth checking before driving at this time of year.
Drive on Appropriate Tires
Vehicles must be equipped with winter rated tires if driven outside the Greater Vancouver/Lower Mainland areas.

Winter rated tires must have the mountain/snowflake symbol, or the M+S mud/snow rating.

Top up windshield washer fluid to help keep the windshield clear.

Carry an emergency kit: extra clothing, gloves, boots, blankets, as well as energy snacks, and water.
Driving Considerations
Speed limits are set for speeds under ideal conditions.

Maintain a safe speed, and an appropriate distance away from the vehicle ahead.

Take weather and traffic conditions into account and drive accordingly.

Be prepared for the unforeseen. They are called accidents for a reason.
Driving Distractions
Police currently pay great attention to potential distracted driving, focusing on cell phones and electronic device use.

Food, drink, and interactions with passengers can also lead to distracted driving.

Take care to give full attention to the road.
Rest
Avoid driving when tired. Reactions are not as sharp when the body is tired.

Safely park the vehicle and go for a short walk, perhaps only around the vehicle a few times. If the fresh air does not help, then bundle up in the car and have a nap.