Home Improvements That Can Reduce Your Home Insurance Premium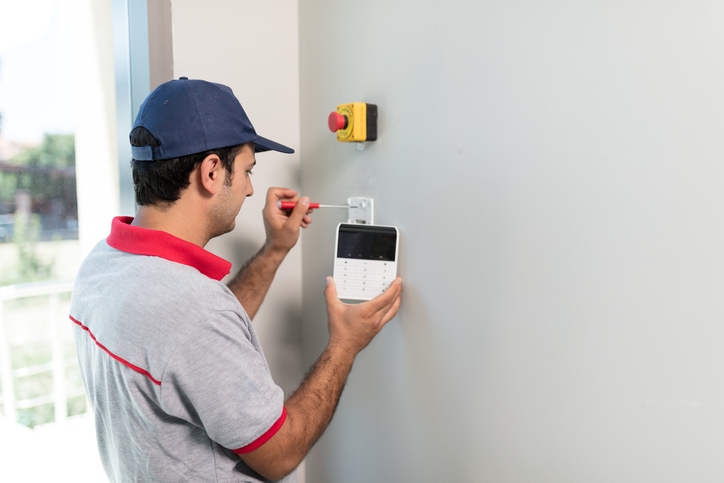 May 22, 2019. There are many things you can do to your home to reduce your premiums. These range from home security and monitoring systems to new roofing. These home investment renovations can save you hundreds of dollars a year on insurance premiums.
Home security/monitoring systems
Home security systems provide you with peace of mind as well as a lower insurance rate. These systems connect automatically to emergency services in the event of a break-in or fire. Many modern systems are paired with camera surveillance and you receive instant mobile notifications of any incident or alarm on your property.
These systems vary greatly in price depending on how many sensors, cameras, entrances, and keypads you will require for your property.
On average, a do-it-yourself install Wi-Fi system will range from $200-800. This will not include any additional cloud storage costs (for recorded camera footage), but those fees are usually less than a similar brand name alarm monitoring service.
If you choose to get a professionally installed and monitored system from a major alarm company it may be as cheap as the cost of installation labor upfront ($100-200) with the equipment being offered upfront for free, however, a monthly monitoring fee will be charged ($30-60) if the system is in use.
New roofing
A new roof can greatly reduce your insurance costs, up to 35% in some cases. A new roof is an expensive investment for most homeowners and the discount you get for this will likely not offset the entire cost of the roof during its lifespan. But it is still a way to have peace of mind that your house is protected from a large-scale or long duration weather event.
Different types of roofs will offer different discounts levels, with impact-resistant options providing the greatest discounts overall. Being able to weather a bad hail and lightning storm is never a bad investment as a homeowner in our changing climate.
Water shutoff devices
Nearly a third of all insurance losses are associated with water damage. Many of these incidents could be avoided or the damage lessened with the installation of water shutoff devices. These smart devices will cut off the water flow if they detect damage to your pipes. They usually cost $200-400 and will have to be installed by a qualified plumber.
Other lower options include leak sensors and alarms to notify you of a leak, however, these will not offer as much of an insurance discount as the water shutoff device will.
Sprinkler system
Installing a sprinkler system can reduce your premiums because you are reducing the risk of fire in your home. They are not cheap to install but are a great idea, especially when building a new house.
Impact resistant windows
Replacing your existing windows with storm safe and impact resistant options can reduce your premiums even further. The discounts you will see from installing these types of windows vary greatly depending on your home location. Houses in tornado, hail or hurricane-prone areas will see the greatest discounts upon completing this renovation.
Installing new windows also gives you the opportunity to choose energy wise and low heat transfer windows to further reduce heating and electricity costs.
Replacing old wiring
If you live in an older house, updating the electrical system will reduce the risk of insuring it and lead to a lower insurance rate.
Bundling your home and car insurance
In addition to making improvements to your home, you may want to consider bundling your home insurance with your car insurance. Many companies offer a multi-policy discount and it will be simpler because you will only have one payment to one insurance company. You can save up to 10% on your total premium. Just make sure not to become complacent and shop around occasionally to make sure you are still getting the best deal.