Home upgrades that increase insurance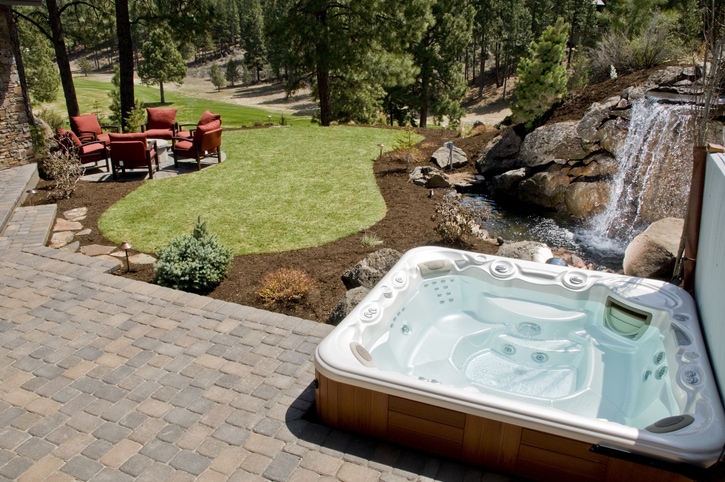 July 3, 2019. Renovating your home is exciting and can raise your property value. However, something you may not have thought of is whether it will affect your home insurance rate.
Adding something that raises the cost of rebuilding your home may increase your insurance rate, as does adding a feature that increases the risk of injury or damage to your home. Insurance companies guage how much it will cost to rebuild your house, not your actual property value.
One category of upgrades that will increase your rates is attractive nuisances. These are features that are attractive to almost everyone but a nuisance to insurers. Pools and trampolines are the two biggest offenders because children can get injured by them so easily. Even if someone is trespassing and gets hurt, your insurance company will still have to pay. You may be required to install safety fences and abide by safety regulations.
Features that will raise your insurance rates
A pool or hot tub increases risk of injury.

A woodburning stove or fireplace increases fire and carbon monoxide poisoning risk.

Risky design or structural features like balconies and winding staircases increase the risk of falls, with 20-30% of falls leading to moderate to severe injuries.

Adding square footage may affect your insurance rate.

Customization such as finishing your basement, or a new suite or deck means there's more house to insure.

High quality materials that are more expensive than standard building materials are more expensive to insure.
Some upgrades may decrease your premium
Not all renovations will raise your insurance rate and some will decrease it by making your house safer or more secure.
A new roof reduces the risk of structural and weather damage.

New plumbing reduces the risk of water damage.

New electrical wiring reduces the risk of fire.

An alarm system or deadbolt locks reduce the risk of break-ins.

Smoke alarms and carbon monoxide detectors are legally required in most provinces.

Indoor sprinkler systems reduce fire risk.

Going green Green houses are safer and less risky in the long term and your insurance provider may offer premium credits.
Before you start upgrading
You should discuss the home upgrades you are planning with your insurance provider to make sure you still have the proper insurance during construction and when you're done. If you're hiring a contractor to do the work, make sure they are insured with full liability coverage for people and materials.
When your renovations are complete
If you're making significant upgrades to your home, you should have it evaluated so the replacement value is accurate and documented and you have the appropriate insurance should you need to make a claim.