Homes are under the weather in the unwelcome winter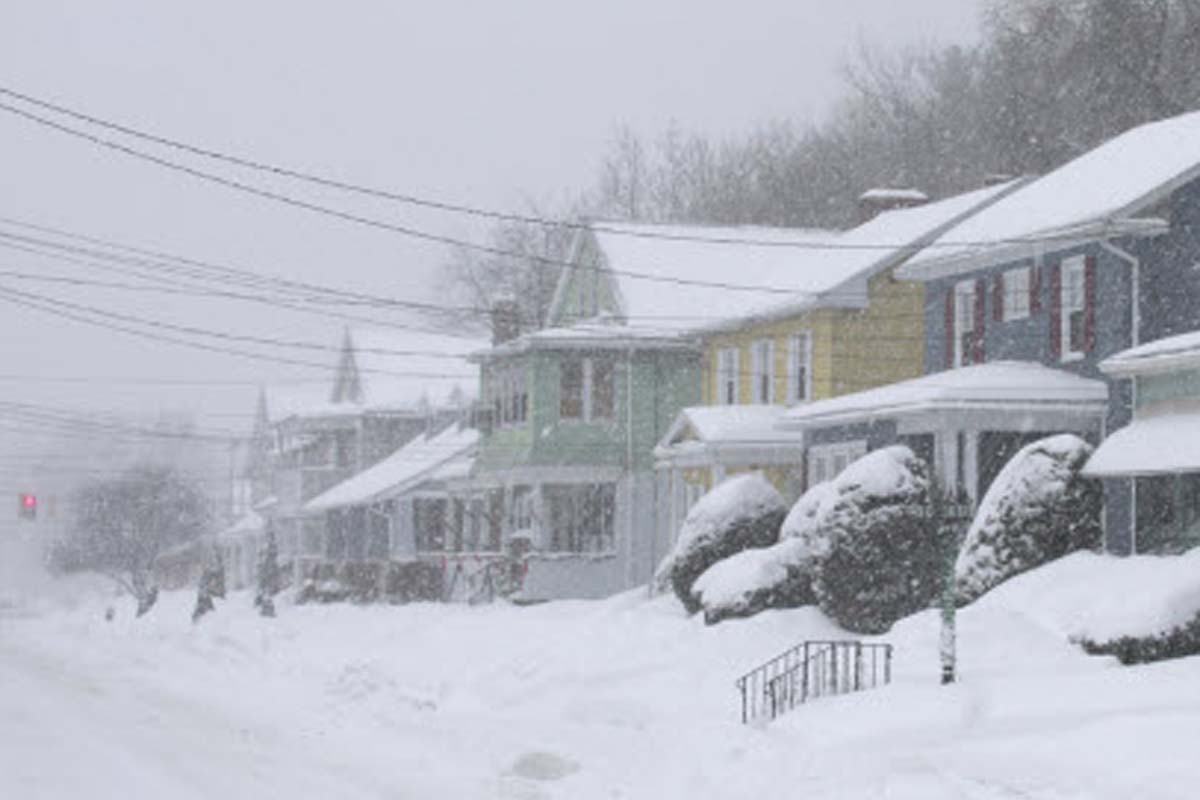 With the weather being labelled as the number one homewrecker, homeowners should take extra precautions during the winter season.
Everything from high winds and what seem like 40 days and 40 nights of strong rains on the West Coast, to wild pipe-popping swings in temperatures across snow-bound Canada, can lead to calamity at home.
Weather-related damage is responsible for most home insurance claims. The Insurance Bureau of Canada (IBC) says the frequency, severity and cost of weather in Canada are increasing. Annual payouts from flooding, hail and windstorms increased from $100 million about 10 years ago to $1 billion between 2009 and 2012, according to IBC.
Don't take the weather and your home insurance coverage for granted. Talk to your insurance broker to ensure that you have appropriate coverage. For example, sudden and accidental bursting of plumbing pipes and appliances is covered by all residential policies however, damage caused by frozen pipes may not be.
Winter storms can strike without warning and bring with them low temperatures, high winds, significant snowfall and, on occasion, freezing rain. Being prepared is your best defense.
One recommendation that applies whether you live in Victoria, B.C. or Swift Current, Saskatchewan: Remove weak branches and trees that could fall on your house or on power lines from wind and rainstorms or heavy snowfall.
Burst pipes from big bounces in temperature changes are a common culprit for claims. Pipes in attics, crawl spaces and outside walls are particularly vulnerable to freezing in extremely cold weather because the entry holes for television aerial leads, cable, and telephone lines can allow cold air to reach them.
Here are some additional tips:
Insulate exposed pipes.
Seal cracks and holes in outside walls and foundations near water pipes with caulking.
Keep cabinet doors open during cold spells to allow warm air to circulate around pipes (particularly in the kitchen and bathrooms).
Keep a slow trickle of water flowing through faucets connected to pipes that run through an unheated or unprotected space. Or, if you plan to go away on vacation, make sure windows are not left open, drain the water system, and arrange for a friend or family member to check on your home regularly. Many homeowner policies have strict guidelines around how frequently your home has to be checked while you are away. If you're unsure, confirm with your insurance broker.