How to Keep Your Kids Occupied This Summer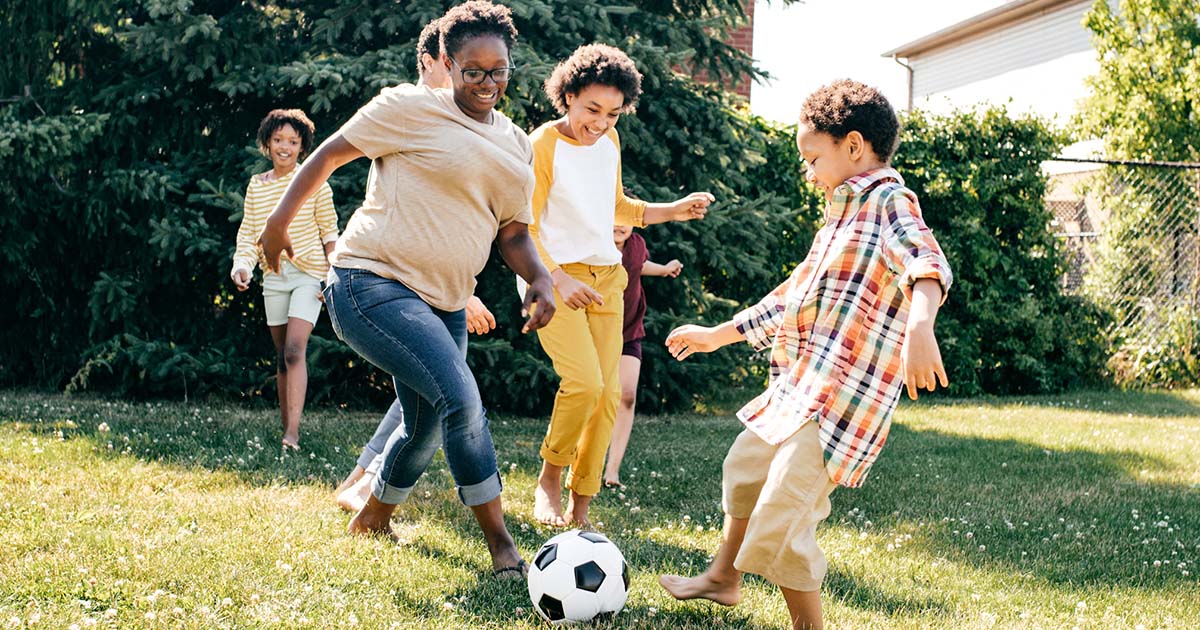 Your kids love summer vacation, but you may struggle to find activities to keep them busy. Here are some simple solutions for keeping your kids occupied this summer.
Activities for younger kids
Kids ages 5 to preteen can have lots of fun and learn new skills with these summer activities.
Visit local parks
Parks and recreation departments often have day camps that are more affordable than private summer camps. This is a great option if you need the kids out of the house for a day or are looking for a family-friendly event. "Even if your local department doesn't run camps where they'll actually take your kids for the day, chances are they're hosting some cheap or free summer events you can attend as a family," says MarketWatch.com.
You can also explore parks you have never been to before. There are probably many parks in your area you have never heard of, so set aside an afternoon a week to take a picnic to a new park.
Start a garden
Planting a garden is a great way to spend quality time with your kids and teach them gardening skills. You can plant one in your backyard or on your balcony or patio if you are short on space. This is a great way to help your kids build new skills. MarketWatch says to "be sure to give the kids some autonomy over this project, to really let them get involved. They should be able to help choose the plants and the layout. But they should also be responsible for weeding, watering, and other garden maintenance."
Go to the library
Visit your library every week and encourage kids to read. This will keep them busy and stop them from losing their reading skills over the summer. According to the Toronto Star, "a recent study (NorthWest Evaluation Association, 2020) of children in Grades 3 and 5 across the United States showed that students lost, on average, about 20 per cent of the reading skills they gained during the school year over the summer. This phenomenon is commonly referred to as 'the summer slide.'"
Libraries offer summer programs and other activities. Access Health suggests "get your child his own library card, and challenge him to read as many books as possible. Get other family members involved by having them pledge a dollar amount per book read."
Help your kids start their first business
Teach your kids how to earn, save, and invest money while keeping them occupied all summer. Young kids can plan for a garage sale late in the summer, spending the summer sorting through clothes and toys they no longer need. Bigger kids can mow lawns or pull weeds for the neighbours, or act as mom's helpers, taking care of little kids while mom is still around. Go camping in the backyard
Take your kids camping without the hassle of packing, planning, and a road trip. Set up a tent and sleep in the backyard with your kids. Build a fire pit if you have room and make dinner on the fire and s'mores for dessert. Hang up some lights for extra atmosphere and let your kids use their imaginations. "You can also let them play in the tent during the day as long as you don't care about its condition when the day is over. They can turn the tent into anything they can imagine, from a fort to a spaceship." says Money Crashers.
Make a beach in your backyard
If you do not live near a beach, you can create one in your yard. Set up two wading pools, one with sand and one with water, set up beach umbrellas and chairs, get some snacks, and enjoy your day at the beach!
Keep older kids occupied this summer with volunteer opportunities
Volunteering is a great way for kids 13-15 to explore areas they are passionate about and give back to their community this summer. Volunteer Canada explains that "as many of Canada's seniors retire from their volunteer careers, youth will have a vital role to play in building healthy and resilient communities."
Volunteer opportunities for kids are available at many charities and non-profits. The minimum age varies between organizations but in general, kids 13 and over can volunteer without parental supervision and can make a big difference. "Canadian youth have volunteered more than any other age group. In fact, 53% of Canadians aged 15–24 are involved in volunteering. This puts youth well above the national average of 44%," says Volunteer Canada.