How to Run and Insure an RV Business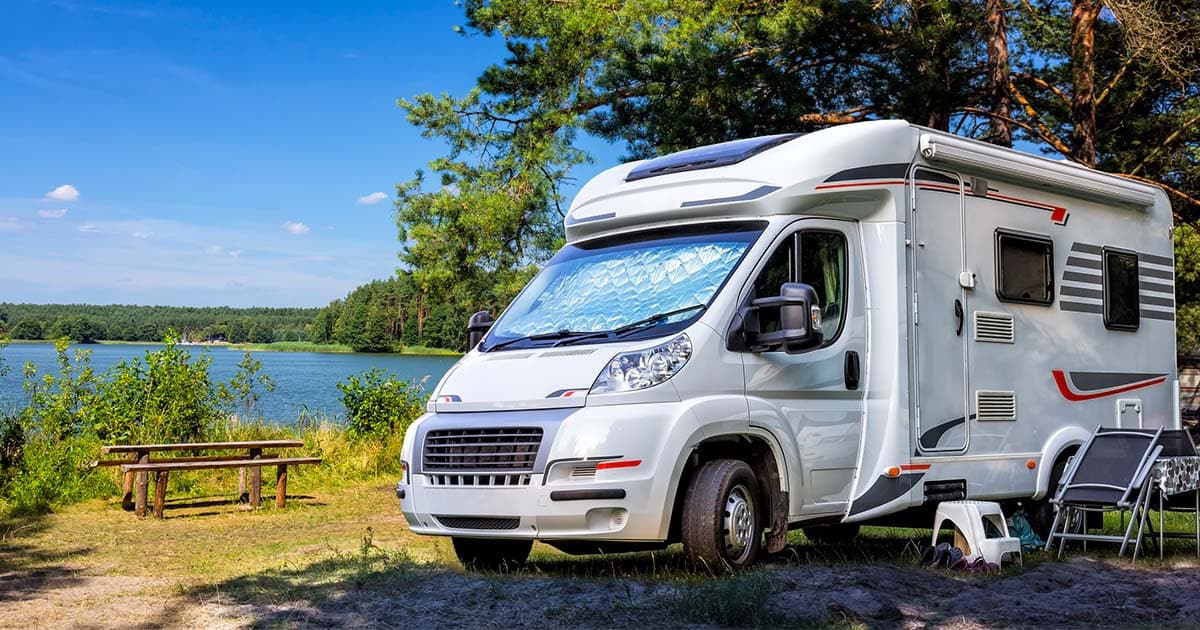 RVing has always been popular in Canada and the pandemic has increased its appeal. Starting your own recreational vehicle business can be profitable, but you do need to protect it with the right business insurance.
The following checklist will help you get your RV business insured and on the road as safely as you can.
Make sure the legalities are covered
When running any business, you need to make sure everything the law requires you to do is taken care of before you get started, such as registering your business. Getting insurance for your RV business is considered essential.
Decide on a business structure
You can choose a sole proprietorship, partnership, or corporation. Which type is best for you depends on factors such as your comfort level with liability and the tax deductions you expect to make.
Business license
Not all businesses need a business license, but your municipality may require you to have one. Find out by contacting your municipal government.
GST/HST
Larger businesses will need to register to collect and remit provincial and federal sale taxes. In most cases, unless your new business's gross income stays under $30,000 for four consecutive quarters, you will have to register for the goods and services tax (GST) and harmonized sales tax (HST), or the provincial sales tax (PST) if you are in Quebec.
Employees
If you have employees, you need to make sure to sort out payroll deductions like employment insurance and have workers' compensation. Some employers offer supplemental private health insurance to employees to cover expenses not under the public health insurance plan.
Get business insurance
Insurance to protect you and your RV renters is an important part of running a successful RV rental business.
Commercial general liability insurance
Commercial general liability (CGL) is a must for most businesses and your RV rental business is no exception. While it is not legally required, operating without business insurance is a huge risk because you could lose hundreds of thousands of dollars or more if your business gets sued. Commercial general liability insurance covers a wide range of risks and protects our business from costs associated with bodily injury, property damage, medical payments, legal defense, and personal and advertising injury.
Product liability insurance
Product liability insurance is another type of coverage that can be useful for our RV rental business. Even though you are expected to keep your RVs in good repair and hope your customers enjoy them, there's always a chance someone might decide your product caused them injury. Product liability coverage would cover legal fees and a settlement if you were sued.
Commercial property insurance
An RV is a substantial investment, and you need to make sure it is protected in case of a natural disaster, fire, or theft. Commercial property insurance also protects other property owned by your business.
Use supply and demand to your advantage
Raise or lower your rates depending on the time of year. When demand is high, like in the summer, on long weekends, and during school breaks, increase your rates for more income with little effort.
Have great customer service
Give your customers a great experience so they keep coming back. Make a checklists or guide, or even a video, to answer every question that a customer could ask. Take their texts and calls. Respond to their questions quickly and thoroughly. Offer such great customer service, that your customers won't want to rent from anyone else.
Be smart about buying and selling your RVs
Understand the cost of a new RV versus the cost of a used RV. What can you afford? Which would help your business the most? Once your business grows enough that you have multiple RVs, you can usually buy a slightly used RV, or a couple of RVs together, at a lower price. Sharpen your negotiating skills.