How to Sell Your House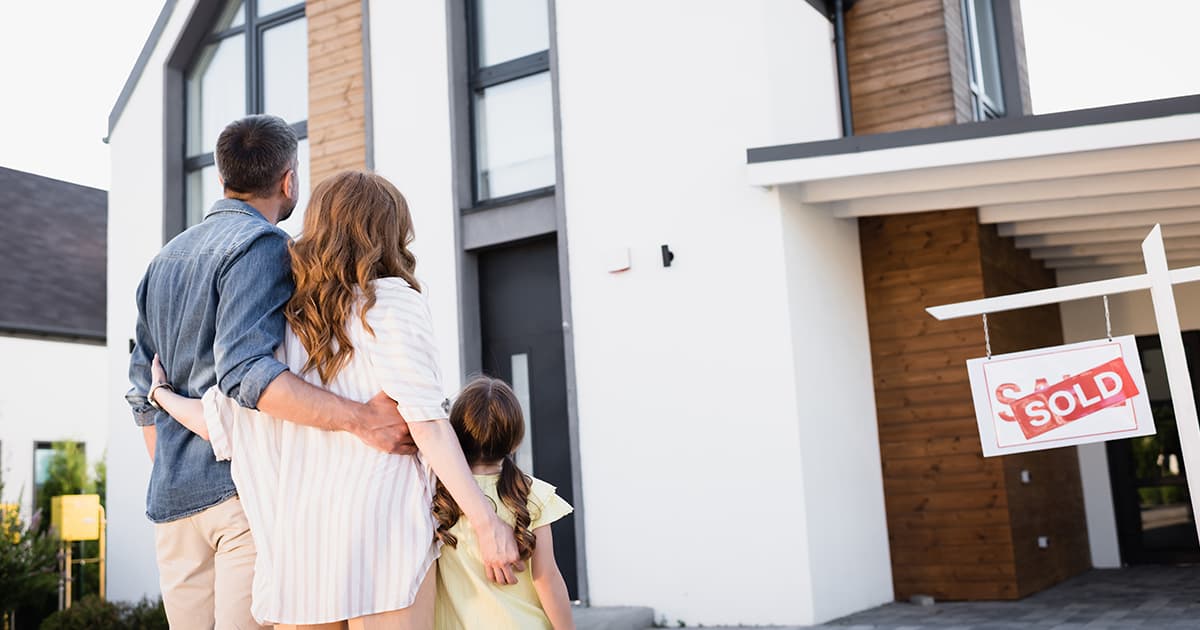 You want the best price when you're selling your house.
It's already a stressful situation trying to make the sale. What you can control is how to showcase your home for a potential buyer. And that's everything from listing your house to researching buyers to fixing and cleaning your home.
Here are 10 tips to sell your house for the best price possible.
1. Showcase, don't exaggerate
Prospective buyers don't want to waste time on a dud that was listed as a gem.
If your house isn't renovated, don't make it sound like it is. If it has an updated kitchen and bathroom, say so. If it has original woodwork and historic charm, say so. If it's freshly painted, tell potential buyers. Accentuate the positives of your home.
When prospective buyers read the specs about the roof, plumbing, furnace, electricity, or windows, they will get a good idea about the shape that your house is in, and what repairs and updates have been made.
Some buyers want a house that needs TLC, which could be a selling point for some homes. Others want a turnkey house. If you're house isn't in the turnkey category, potential buyers will see that right away. Do not hide any flaws.
Tell potential buyers about your neighborhood, schools, parks, and other features about your neighbourhood. They can be selling points, too.
Disclose any defects such as foundation problems, mold, asbestos, or a basement that floods during heavy rainfall to avoid potential lawsuits.
2. Do you need a real estate agent?
You'll need to decide whether you want to sell your property yourself or work with a real estate agent, who will get a commission for selling your home but brings knowledge and knowhow to a sale.
If you decide to sell your house privately and save the commission, you'll be responsible for every aspect of selling your house.
You will set the list price, which will require you to understand how to price your home to sell.
You will also need to get your house in ready-to-sell condition, advertise your listing, manage open house showings, review offers, negotiate terms, and do the paperwork and legal work once an agreement with a buyer has been reached.
Some sellers are up for the task while others prefer an agent to handle it.
3. Find the right price for your home
Don't let your emotions guide you. Sure, it's your home and you want a sale that brings you as much money as possible, but an over-priced home can make buyers walk away.
Choose a price for your house that will get motivated buyers to make an offer.
Does pricing your house under market value work? Some sellers do this, hoping to create a bidding war. Sometimes it works, depending on market demand. Other times, it could create a negative perception of your house and cause it to sell under price.
Buyers are becoming more educated. If you are going to ask for a premium over similar houses in your neighborhood, it should be in top condition and have features that the others don't have.
4. Who's your ideal buyer?
Houses appeal to different kinds of buyers, based on their wants and needs. Knowing your target buyer can make a big difference when you're selling your home.
For a home, condo or townhouse that is in good condition, the target buyer is likely looking for a move-in ready home and would pay for any upgrades to be done. This type of buyer usually does not want any projects or weekend repairs.
If you're house is a fixer upper, you would be looking at buyers who want to take on the challenge of making your home their own.
It's essential to be realistic about the type of buyer your home would attract based on its condition.
5. Fix everything that needs to be fixed
Go over the inside and outside of your house. Make a list of everything that needs to be repaired and would deter a buyer from bidding on your property. Your list could be long, but it's worth the effort to make the sale.
You need to repair anything that is broken or decrepit, such as outdoor steps, peeling paint, stained carpet, and damaged walls.
6. Clean and declutter
It's worth the effort to give your walls a fresh coat of paint, if needed. Clean and shiny can do wonders.
Consider replacing old carpet and giving hardwood floors a buffing or resurfacing. Clean your windows inside and out.
Get rid of excess belongings if you are not using them or rent a storage space. Presenting a tidy and tended home leaves a good impression.
Clean out your garage or basement if needed, too. Tidy up your lawn and do some landscaping if needed. Some flowers wouldn't hurt.
Also consider upgrading light fixtures, electrical plates, taps, and window treatments if it's in your budget. Add a few throw rugs and some pillows to create a welcoming atmosphere.
Think of your efforts as a big spring cleaning to get your house ready to sell.
7. Put the best face on your kitchen
The kitchen is usually the focal point of the house and people spend a lot of time there.
If you haven't renovated your kitchen or don't have the money for a full reno, you can add some upgrades.
Consider a new countertop, new appliances, new cupboard faces and new hardware, or flooring. Even a coat of fresh paint can freshen up an old kitchen. Make a budget and prioritize what is possible for you to do to refresh your kitchen.
8. Put the best face on your bathroom
If your bathroom isn't renovated, you can refresh it with a coat of paint, a new shower curtain and towels. If it's in your budget, you can consider a new sink and set of taps. Make sure your toilet is clean.
Reglazing your tub is also a way to refresh your bathroom. You may need to re-do the grout, too.
Think about what your buyer will see when entering your bathroom.
9. Get rid of pet smells
Over time, a house can get pet smells from Fluffy or Fido.
Vacuum all your furniture and clean your pet's bed. Deodorize with a natural product, such as vinegar diluted with a bit of water.
Remove any pet-stained carpets.
An air purifier with an activated carbon filter can help, too.
10. Use technology to your advantage
Make your home a smart home (as much as you can) to impress potential buyers.
Smart door locks and thermostats are relatively inexpensive, and they stand out. Smartphone-controlled carbon monoxide detectors, lights and home security systems can also make your home stand out and make you look tech savvy.
Smart home technology can show buyers that you are conscious of security, comfort, convenience, and energy efficiency.