How to change your windshield wiper blades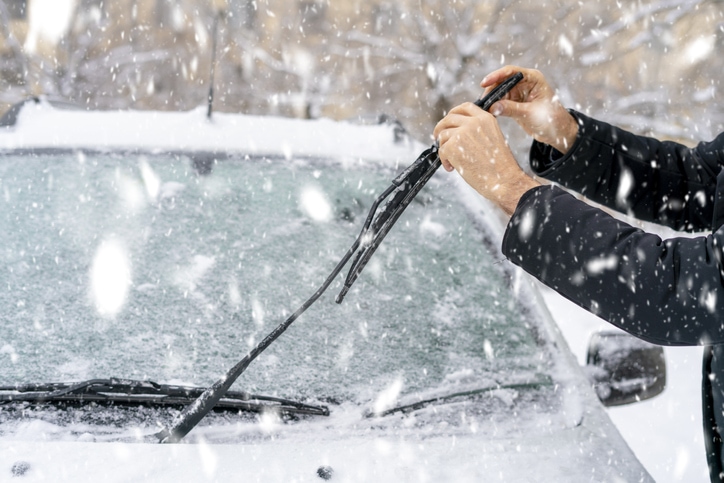 Jan. 17, 2019. When you think of car maintenance that keeps you safe when you are driving, replacing your wiper blades probably isn't near the top of the list. Broken or ineffective wiper blades can reduce your visibility in the rain or snow. How can you be safe if you cannot see?
How often should you replace your windshield wiper blades?
Wiper blades can get worn out quickly, especially in winter, and may only last 6 to 12 months. They should be replaced whenever they get cracked or torn and do not slide across the glass smoothly because they will smear your windshield instead of making it cleaner.
How to replace your wiper blades
You can easily replace your wiper blades yourself. You will save $10 to $15 per blade and can be done in 15 minutes.
Figure out what size you need
Measure the wiper blades or check the car manual. You can even get the auto parts store to look up what works for your car when you are buying the new blades. There might be an overwhelming selection at the store so just pick something in the middle price-wise. Replace both your blades because if one is worn, the other probably will be soon too.
Take off the old blade
Lift the wiper away from the windshield and press the release tab, which is located where the blade meets the arm, and slide the wiper down (not up, as you might be tempted to do). Put the blade parallel to the arm and pull it off.
Put the new blade on
Do the same process backward. Put the new blade on parallel to the arm, turn it perpendicularly and move it up until you hear or feel a click indicating that it is in place.
Test the new wiper
Make sure it fits properly and slides smoothly across the glass.
Repeat with the other blade
Do not forget to buy the right windshield washer fluid
Windshield washer fluid is not all the same. You can get away with buying whatever is on sale in the summer, but in the winter, you need to get windshield washer fluid with antifreeze in it. Check the label for the temperature range at which you can use the fluid. If it goes to -30 that is fine, but -49 is better because it will not freeze on your windshield when you use it on very cold days.
Now you can feel safer on the road and might be inspired to learn some more about car maintenance!