How to choose a daycare centre for your child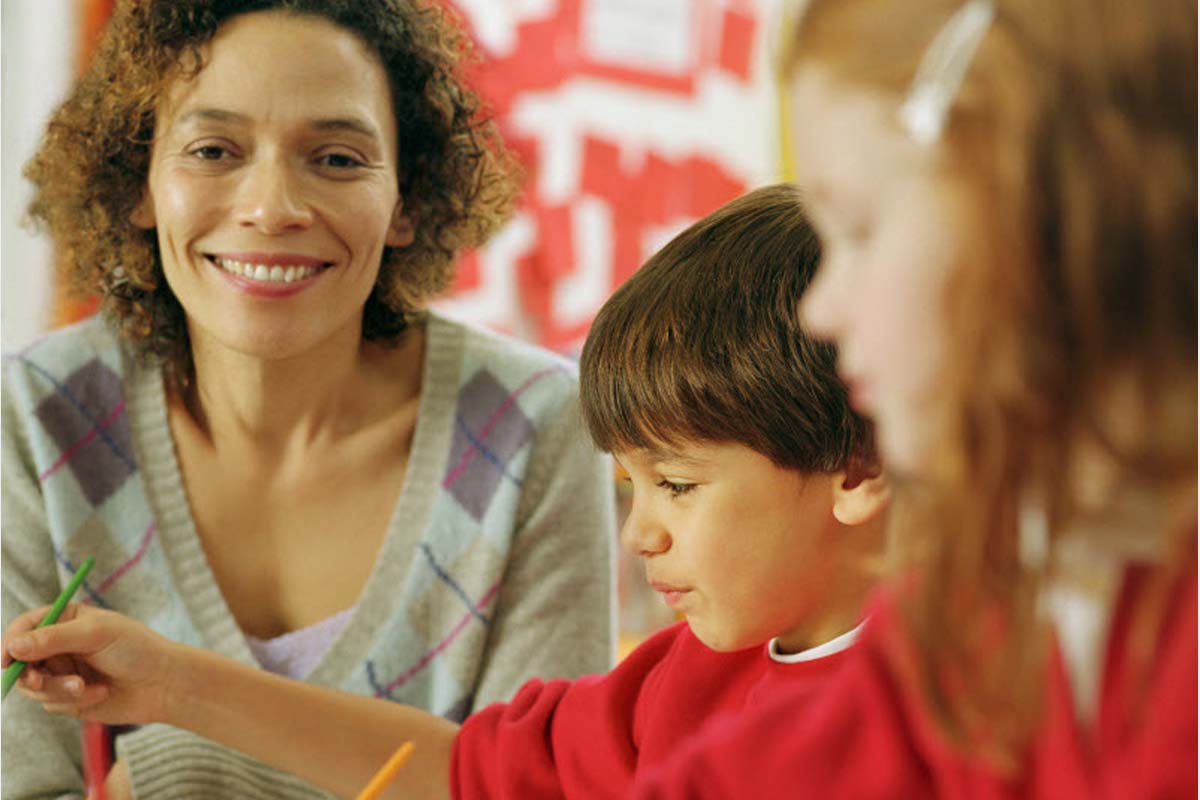 Finding daycare for your child(ren) can be daunting. As a parent, you want an environment where your child feels safe, stimulated and happy.
A daycare centre provides a place for learning and social interaction. Caregivers are required to have the proper training. The centre must be licensed and adhere to provincial guidelines.
A day home is childcare in a home setting that mirrors family life. A day home may or may not be licensed, and caregivers do not require proper training. As a parent, you are responsible for ensuring that the day home is suitable and safe for your child.
Once you've made the decision between a daycare centre and a day home for your child, it's time to dig deeper to find one that is right for your family. We've put together guidelines to help make this important choice easier for you. Please note, for the purpose of this article, we use the term "daycare" to refer to both daycare centres and day homes.
Note your first impressions
Take note of your very first impressions - they reveal a lot. A good daycare should have a welcoming, friendly atmosphere. You should feel immediately comfortable when you enter. Did someone acknowledge you, or are the caregivers scattered trying to corral children? Is everything orderly or does confusion reign?
Talk to other parents
There are obviously privacy concerns, and daycares may cite this as a reason for not giving out parents' names and contact information. But ask anyway. The daycare may have a prepared list of parents who have given permission for other parents to call them.
You can also ask parents at work, in your community or in Facebook groups for references.
What are the daycare's policies?
Every daycare should have clearly established policies for things like pick-up and drop-off times, and how they handle emergencies and illness. That way you know they take their business and the care of your child seriously.
Ask if pick-up and drop-off times are flexible or fixed. You may need flexibility depending on your work schedule. What is their policy when children are sick? Is there a backup plan for caregivers who fall ill and are unable to work?
Is the door open or closed?
As a parent, you want to know that you can stop in unannounced at any time, or participate in outings with the children if possible. If a daycare discourages it, keep looking.
Is the daycare peanut-proofed?
More and more Canadian children have life-threatening nut allergies. That's why many daycares voluntarily adopt peanut-free policies. If your child is allergic, this will be one of your first queries. If your child is not allergic, you still need to know the rules for protecting those who are.
Do activities and toys promote fun, learning and inclusion?
These are formative years when a child develops social skills, learns to manage emotions and discovers ways to be independent. There should be lots of time for physical activity, reading, and group and individual activities to make each day fun and interesting.

The daycare should have a wide range of age-appropriate toys to stimulate creative, imaginative play. Look for learning areas with sand, water, art, books, blocks, puzzles, games and costumes.
Are race, ethnicity, gender and ability fairly represented in the daycare's books, posters and other materials?
TV, videos or other forms of passive technology should play little or no part in what your child does during the day. If videos are part of the curriculum, they must be age-appropriate and educational.
Children need fresh air. How much time do they get to spend outdoors? Does the daycare have an enclosed outdoor play area with enough space for all the children? How cold is too cold to go out? What happens when the children can't go outside to play due to bad weather?
What are the daycare's policies around field trips regarding the safety of the children? What is the staff:child ratio when they leave the daycare premises? What steps does the daycare take if a child is missing?

Who's minding the kids?
Daycare employees should be educated, with at least two years of college, a background in early childhood development (though this is not required in many provinces), and have CPR and other emergency training. Day home caregivers are not required to be educated or trained. Is the daycare able to provide police reference checks on staff members?

Take note of how the caregivers interact with the children. Are they responsible, enthusiastic and engaging? Are they on the floor playing with the kids?

What is the staff:child ratio in the daycare? And does it change as the child ages? Make sure there is enough staff so every child gets the attention and care required.

Can you eat off the floor?
Maybe not, but you want to note if the daycare is clean and sanitary. Floors, walls and the kitchen area should be clean. Food preparation areas should be far from washrooms and change tables. Trash bins should be covered. The daycare should feel comfortably warm and ventilated. There should be a hand-washing area with soap. All walkways must be clear of debris, snow and ice.

Make sure attention is paid to safety. Check the condition of toys and play equipment. Are hazardous materials within reach or locked away? Where are medications kept? Smoke detectors should be in place and working, radiators and heaters should be covered. Is there a first aid kit and fire extinguisher handy? Are all outlets covered, safety gates in place and door latches secure?
How are the children disciplined?
This is a sensitive question, but it must be asked. Ask to see the daycare's discipline policy, and if they don't have one, ask questions using specific examples, such as "How do you discipline a child who hits another child?"
Does the daycare have insurance?
Operating a daycare or day home exposes the owners to a risk of liability. A daycare should be operated as a business, and as such should carry Childcare Centre Insurance that covers off-premise activities, cyber liability, commercial liability, building and contents, and on-site accidents. Insurance laws differ by province. In BC, insurance to operate a day home is not required. In Alberta, a day home with more than seven children must have insurance.
Is the daycare licensed?
Like insurance, provincial laws regarding licensing vary. In British Columbia, any daycare caring for more than two children or one sibling group is required to have a license. In Alberta, a daycare or day home can offer "babysitting" for up to six children, not including their own, without a license.
Visit www.findingqualitychildcare.ca for assistance in finding quality childcare and more information on each Canadian province or territory's childcare regulations.
It isn't easy to find that special place that gives you a sense of comfort when you drop your child off. As a parent it is your right to ask questions and demand satisfactory answers. Take all the time you need, do your research and above all, trust your instincts.