How to save money on insurance in tough times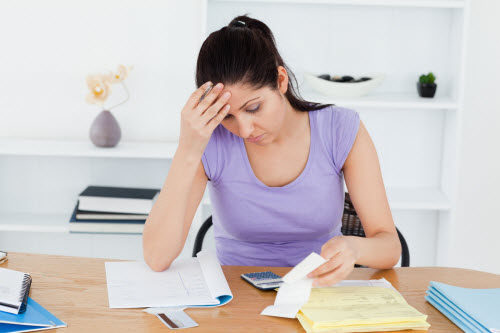 These are challenging times. Like so many Canadians, especially Albertans, you are looking for ways to stretch your money while still providing the necessities of life for your family.
You may be looking at selling items that are costing you money and are "unnecessary" to daily life like a boat or RV. Perhaps you've parked your work vehicle, or traded it in for something with lower payments and better gas mileage. Maybe you've decided to downsize your home.
While you're examining ways to save, it's a good time to re-evaluate your insurance coverage. Even in tough times, you need insurance for peace-of-mind and to maintain your quality of life should an accident or tragedy strike. The key is to have the right coverage at manageable premiums.
Here are some ways in which you may be able to save on insurance:
Auto Insurance
Increase the deductible(s) to the highest amount you can afford
Maximize your available discounts. Do you qualify for discounts (loyalty, multiple vehicles, claims-free, experienced driver)?
If you've traded in your vehicle for something smaller and more efficient, your insurance needs to be adjusted
Ensure that your vehicle rating on your insurance policy is updated. If you've parked your work vehicle due to job loss, it should no longer be rated for business or commercial use
Ensure that policy items such as distance to commute to work, drivers list, or estimated annual kilometres are still accurate
Combine your auto insurance with your home insurance under the same insurance provider
Note that it's important to make sure your vehicle(s) are insured correctly, which could mean paying a little higher premium. However, this would save you money down the road should a claim occur and it's denied due to missing coverage(s), and inaccurate rating and use.
Home Insurance
Increase deductibles to the highest amount you can afford (base policy deductible, including wind, water and hail)
Maximize your available discounts such as installing a home security system
If you've made updates to your home like a new roof or furnace, make sure your policy reflects the improvements
Keep your home safe and maintained properly. Ensure you have a working smoke alarm, maintain heating and other systems regularly and inspect your property for potential trouble areas
Ensure the replacement cost of your home and its contents are accurate – have you sold big-ticket items that no longer require coverage?
If you've downsized your home, your insurance premiums may also be downsized
Pay your premiums annually, rather than on a monthly basis
Combine your home and auto insurance under the same insurance provider to save even more
Life Insurance
Buy term insurance rather than permanent or whole life – premiums are cheaper. The longer the term you buy, the less it will cost per year
Don't buy more than you need – Work with an agent to determine what your death would mean financially to your family and what their needs would be, both short-term (paying for your funeral) and long-term (paying off the mortgage and college costs)
If you've reduced your debt load, such as paying off your mortgage, you may need less life insurance
If you need to increase your coverage, you may be able to do so less expensively by buying a rider (an addition to an existing policy) rather than taking out a new policy
Pay your life insurance premiums annually rather than on a monthly basis
Western Financial Group insurance agents understand the challenges that you're faced with in this economy because they feel it too. They can advise you on what insurance you need, and what you can live without. Best of all, your agent can help you save money while still having the confidence of coverage. Talk to us today.