How will self-driving cars change insurance?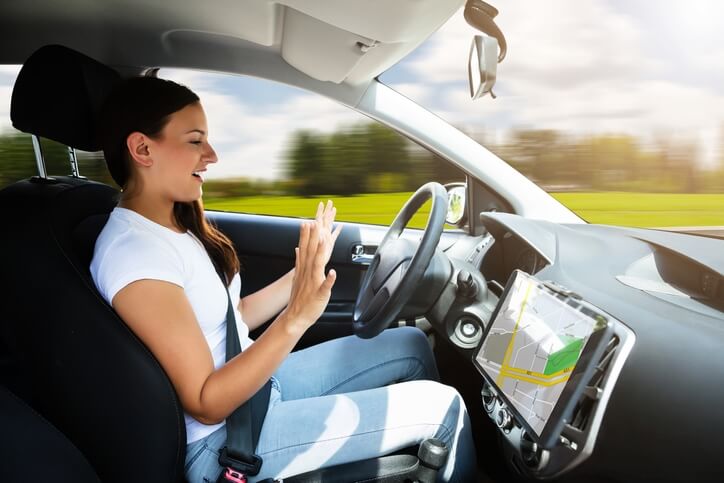 January 15, 2020. Even a few years ago, self-driving cars sounded like something from a science fiction movie, not your next car. Even though we are still in the early stages of developing autonomous vehicles, change is coming quickly to the automotive industry, and as a result, to the insurance industry.
By 2035, fully autonomous vehicles are expected to cost approximately $3,000 more than traditional vehicles, making them much more affordable to the average consumer than they will be at first.
Advanced driver assistance systems (ADAS) such as electronic stability control, adaptive cruise control, and lane departure warning are already on the market and are expected to significantly reduce car accidents.
How autonomous vehicles might evolve
According to the Insurance Institute for Highway safety, automatic braking systems already decrease rear-end collisions by 40% and forward collision warning features reduce them by 23%.

In the 2020s and 2030s fully autonomous vehicles will gradually start becoming affordable and available to the public and will also be used by ridesharing companies, increasing consumers' comfort level with self-driving car technology.

Ridesharing companies could have fleets of self-driving cars in the 2040s.

According to KPMG, by 2050, fully autonomous cars will be the norm, reducing collisions by 90%.
Less coverage will be needed
By 2040, the need for car insurance could be reduced drastically because driving will be so much safer that drivers might opt out of some types of coverage. Coverage that is required by law could be minimal or non-existent.
The prevalence of self-driving cars might reduce or eliminate the need for collision and liability insurance because accidents due to driver error will be greatly reduced or eliminated.
Although liability and collision insurance might not be required, drivers will still want comprehensive and specified perils coverage (coverage for damage from circumstances such as fire or theft) to protect their investment when buying a new vehicle.
Self-driving car manufacturers could become car insurance providers
Because accidents in fully autonomous vehicles will not be due to driver error but due to errors in the vehicle's AI, car manufacturers will assume liability. They will also have accurate statistics from their cars about accidents and near misses and will be able to use them to accurately price insurance.
Lower insurance rates
Insuring self-driving vehicles will be expensive at first because it is new technology without statistics and because of the high replacement cost of a self-driving car.
But over time, there will likely be a reduction of insurance premiums. Although self-driving cars are still in their early stages, accidents are expected to decrease as the AI improves, leading to fewer accidents. Some insurance companies already provide discounts for vehicles with ADAS features.
Also, as the technology improves, instead of your insurance rate increasing regularly, it could actually go down each time the AI in the car is updated.
Equality in insurance premiums
Because the price of insurance will be determined by the car's hardware and software, a driver's record and experience will not affect their rate. Insuring a male in his early 20s will cost the same as insuring a more mature driver with a clean driving record or a senior citizen.
None of these changes will happen overnight but it will be exciting to watch these developments unfold.