Insurance for your home-based business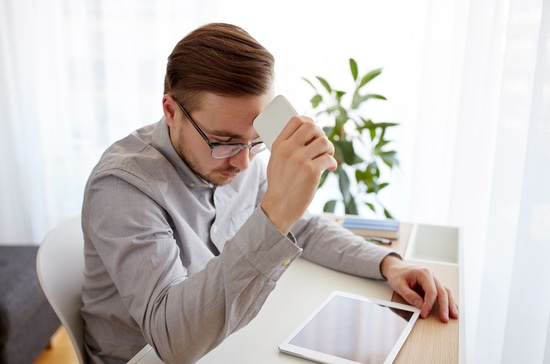 Do you have the right insurance for your home-based business?
Think your home insurance covers your home-based business? Think again. Learn about the types of insurance you may need for your business to make sure you're protected.
There are so many great reasons to operate a home-based business.
It is less expensive than renting or buying commercial space. You can save money on things like business clothes, lunches and gas. Working from home gives you more freedom, flexibility and time with your family. You can claim a portion of your property taxes, utilities, repairs and maintenance, and even your rent or interest on your mortgage on your taxes.
But just like any business, along with the great rewards of running a home-based business are also considerable risks.
What if a client or employee trips on your front step and is injured?
What if you provided financial advice to a customer who lost his life savings and blames you?
What if a fire or flood destroys your business equipment or inventory?
Doesn't home insurance cover my home-based business?
Many home-based business owners assume that their home insurance also covers their home-based business activities. Not so. Your home insurance covers your home.
A homeowner's policy may offer a small amount of coverage for books, tools and instruments necessary for a business, profession or occupation – but you should check your policy carefully. Chances are, it isn't enough to replace everything you could lose.
What kind of insurance do I need?
The insurance you need depends on your home-based business activities.
Liability Insurance
If you have customers come to your office, children who come to your at-home daycare, or employees who work in your home, the potential exists for someone to get hurt. In this case, you'll need liability insurance. Liability insurance would cover most damages awarded against you and would pay the legal costs to defend you in a lawsuit. Personal liability on your home would not cover situations like these.
Product Liability Insurance
Does your home-based business sell products? Then you should consider getting product liability insurance to protect your business from liability resulting from your product's non-performance.
Operations Coverage
Do you provide a service outside your office at customers' sites? You may need completed operations coverage, which protects you from liability that could surface after you provided a service on a client's property.
Errors & Omissions (E&O)
Virtually any business that sells a service or advice to its customers - like a consultant, financial planner, architect, accountant or real estate agent - could be sued on the basis that it failed to fulfill its professional obligations.
Also called professional liability insurance, E&O protects businesses against claims that arise from negligent acts or your company's failure to provide the level of advice or service that was expected.
For example, if your business provided financial advice for a customer who lost his life savings, that customer could claim that he received bad advice from your company that led to his ruin.
If a customer makes a claim against your company, E&O insurance would cover the cost of your defense. It would also cover your customers for damages incurred if your services were deemed to be at fault.
Business Auto Insurance
If you use your vehicle for business purposes, your vehicle needs to be insured for business use. If you're in an accident, your insurance will cover damage to your vehicle and your liability to others.
Any product, equipment or supplies that might be stolen or damaged while in a vehicle will not be covered under your regular auto policy or a home insurance policy. You will need to add an endorsement to your policy to ensure your equipment is covered against theft or damage.
Business Interruption Insurance
If your business couldn't operate due to a fire, flood or burglary, would it survive until everything is back to normal? Business interruption insurance will cover lost revenue if you can't operate your business due to fire, flood or other disasters.
What happens if I don't have insurance for my home business?
You must advise your home insurer that you are operating a home-based business – even if you don't have business insurance.
Not disclosing a home business to your insurer can result in a policy being voided by the insurer because the exposure of having a home-based business affects the calculated insurance risk.
A home-based business takes passion and dedication. Protect what you've worked so hard to build and ensure the success of your business with the right insurance coverage.