Insurance fraud takes money from your pocket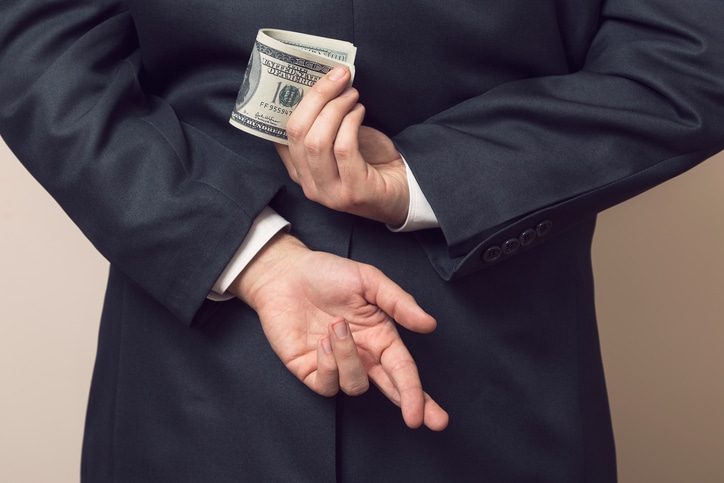 It may sound like an elaborate scheme by organized groups or insurance crime rings, but insurance fraud can also involve regular, law-abiding citizens like friends and neighbours, or your local mechanic, dentist and doctor. Insurance fraud or insurance crime is any activity in which people use fraudulent means to receive payouts from insurance companies. Car, life, health and home insurance can all be subjected to insurance fraud.
Examples of insurance crime include:
Lying about how a robbery or vehicle collision took place
Making an insurance claim for an accident or break-in that never happened
Claiming pre-collision damage on an auto insurance claim
Claiming items that were not stolen or damaged, or inflating the value of them
Exaggerating injuries following an accident to collect benefits
Overbilling an insurance company for home restorations
Offering "free" treatment for an injury unrelated to a collision, or unnecessary treatment after an injury has healed
Charging an insurance company for medical services that were never provided
Withholding information such as past claims, convictions or policy cancellations
Why should you be concerned about insurance fraud?
Insurance fraud is estimated to cost the industry billions of dollars per year – a cost that is reflected in your insurance premiums. According to the Insurance Bureau of Canada, at least 15% of every dollar paid in premiums is used to cover fraudulent insurance claims. That translates into more than $3 billion dollars a year that comes out of the pockets of Canadians.
Insurance fraud is a crime with serious consequences
Defrauding an insurance company is an offence under the Criminal Code of Canada. The penalties for being involved in insurance fraud can result in the following:
Your claim being denied
Your insurance company canceling your policy immediately
An increase in premiums, or denial of insurance coverage in the future
Conviction and jail time:

Cases under $5,000 are subject to up to two years imprisonment
Cases over $5,000 are subject to up to 10 years imprisonment
How you can avoid becoming involved
Sometimes you may unwittingly become involved in an insurance fraud scheme.
For example, you could be a victim of a staged collision. Another driver waves at you to offer you the right of way to enter a lane, encourage you to pull out from a stopped position, or enter or turn through an intersection. Once you move your vehicle, a collision occurs. The driver who waved you through then denies having offered you the right of way, making it appear that you were at fault.
Or you could be asked to sign a blank insurance form by your medical practitioner, who later falsifies the documents by submitting a claim for care that you never received.
As an individual who makes insurance payments and trusts your policy to protect you when you need it the most, you can take steps to combat insurance fraud and avoid becoming a victim:
Be sure to read and understand your insurance policy. If you have questions, call your insurance broker.
Complete your auto insurance application or claim forms yourself, and check them over carefully to make sure there are no mistakes.
Never sign blank insurance claims forms.
After a vehicle accident, keep detailed records including the names, addresses, phone numbers, license plate numbers, driver's license numbers, and insurance information from everyone involved. Take photos of the accident scene.
Don't sign any documents or agree to any terms at the site of an accident.
Demand detailed repair and medical bills. Examine them carefully to make sure the bills are accurate and don't include goods or services you didn't receive.
See only medical and legal professionals you know and trust, or those recommended by people you trust.
Know what your medical benefits are, what is covered and what is not.
Keep detailed records of your medical appointments including dates, locations, names of people who provided treatments, diagnoses and services, and medicine, supplies or equipment provided.
If you suspect an insurance crime, make an anonymous call to 1-877-IBC-TIPS (422-8477) or submit an anonymous online tip form.
When insurance fraud happens, we all pay – in the form of higher premiums. Do what you can to help combat insurance crime today.