It's not just about the destination. Live the journey.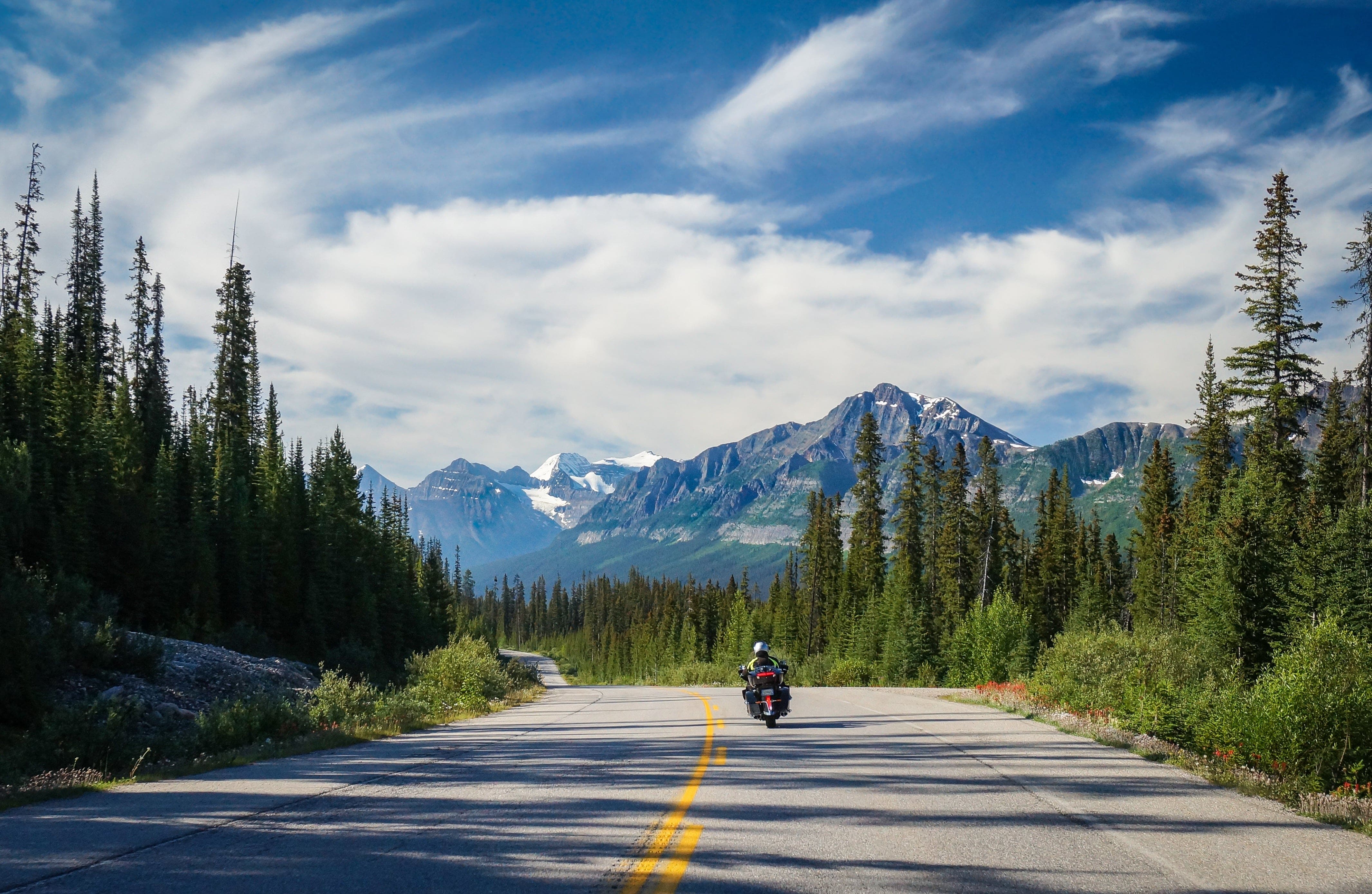 When you're on your motorcycle, you have a ticket to freedom. There's nothing like revving up the engine and taking a ride down the highway. With good times and great experiences ahead, consider these tips to stay safe while having fun. Go on—set out on the open road.
Motorcycle trips start with careful planning
Mapping your route before your trip is important. Know where the gas stations are.
Have an itinerary that shows friends and family where you'll finish each day and when check in is. You'll be glad you have a safety net in case of unforeseen problems.
If you're travelling long distances, consider installing a windshield. The wind can tire you out after long stretches on the road.
Weather can change dramatically. Bring rain gear and additional clothes.
Build and follow a check list (bike cover, spare fuses, bulbs, helmet, leathers etc).
Have a good pair of motorcycle gloves to protect your hands from the elements.
Proper bike prep (and maintenance) starts well before the ride
Ensure your license plate and registration sticker can be seen.
Walk around your bike and check for problems (leaking fluids etc.)
A bike with a tight throttle runs the risk of revving unexpectedly.
You'll know what needs fixing after a test ride. Any issues and you're close to home and assistance. It's far better than being stranded during your ride.
Check brake pads to ensure they're not worn down.
Ensure your lights work, including your brake light from pedal and lever.
Top up your fluids; fix any weaknesses in the belt or chain.
Check your tire pressure and don't start your trip with worn tires.
You hope you'll never use your emergency kit, but it's there when you need it
First aid kit, medication list, blankets, non-perishable food items, water, charged phone, flashlight, waterproof matches, glow sticks for signaling traffic, band-aids, gauze.
Familiarize yourself with the contents of this kit. An emergency is not the time to run out of important items.
The road is vast, the fun is real but safe driving is key
Stop and see the attractions along the way.
Ride within your comfort zone; take corners carefully.
Maintain extra stopping time between yourself and other vehicles.
Start with short trips at the beginning of the season and work your way up.
Avoid driving in other motorists' blind spots.
Be aware of conditions (gravel, buckling, bumps) and how weather affects the road.
It's a thrill to see the world on a motorcycle. Start out and pave the way toward building a lifetime of memories. The road is waiting. Have fun!