Life after beating cancer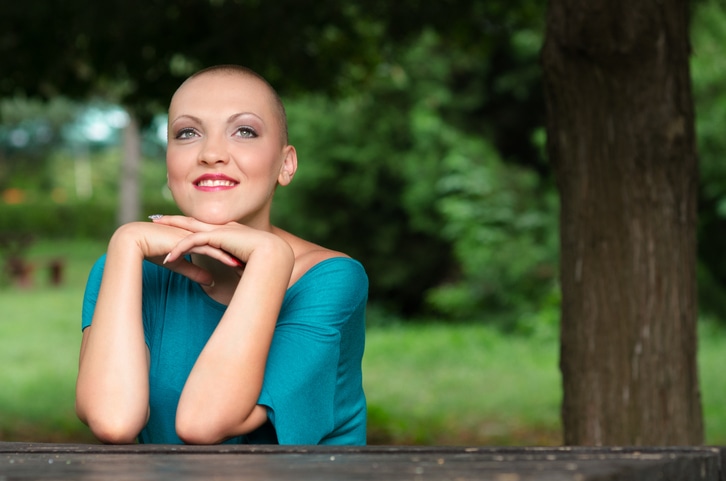 Thanks to cancer research, early detection and improved treatments, more people can call themselves cancer survivors. The overall cancer survival rate has increased from about 25% in the 1940s to 60% today.

But what happens after you've stared down a deadly disease? Do you simply step back into your life as it was? For most people who have completed cancer treatments, are undergoing treatment for a stable or slow-growing cancer, or are in complete remission, life is a different kind of normal.
How am I supposed to feel?
During your fight with cancer, you may have had to put your life on hold. You underwent treatments, and did your best to get through each day. Now that those days are behind you, are you relieved, happy and excited for the future? Or are you worried about what's around the corner? For many survivors, the answer is "yes" – to both questions.
You will experience a wave of emotions. Relief and gratitude will be intertwined with fear and anger. Your feelings may be quite different from another person who has gone through the same thing. That's perfectly normal. You may feel:
Alone and isolated
Terrified that your cancer will return
Angry at the pain you've endured, and time you've lost
Grief if you have experienced a loss, such as a part of your body
Uncertain about what "normal" is, and moving forward in your new reality
Different about your body
Distrustful of your health, even if you're feeling good
Guilty for surviving when you know others who have not
Frustrated at those who expect you to be "back to your old self again"
Confused because you don't feel like the person you were
Acknowledge your feelings and be patient with yourself. To help you work through your emotions, do something that you might never have done before. Celebrate with a trip to a unique destination, take a class or learn a new skill like dance or another language. Maybe it's time to take that skydive jump.
Your new normal
Adjusting to life after treatment can be challenging. Even if on the outside you appear to be feeling fine, inside may be another story.
For some people, "normal" may mean going back to exactly how life used to be with work, family and friends. Getting back to a familiar, regular routine might be the best thing for them.
For others, the definition of "normal' may have changed considerably.
If surgery has altered your physical body, there is a time of adjustment. Side effects from your treatment may be lingering making you feel tired and weak. You may not be able to do the same things you did prior to your cancer treatment. Your perspective on life may be entirely different. Perhaps material possessions take a back seat to spending quality time with your loved ones.
Changing relationships
Your relationships with family and friends may change. Some will expect that you can pick up where you left off now that you're better. Others may become distant because they don't know how to treat you, or they don't think you need their help any more. Still others may become overprotective, and concerned that you're pushing yourself too hard.
Recognize that cancer can change relationships. Sometimes they need to be rebuilt and that takes time.
Give yourself and others space to sort through their own feelings
Be honest and open about how you're feeling, and encourage them to do the same
If you still need help and support, ask for it
Connect with other survivors so you can express your feelings openly
Returning to work
If you were unable to work during treatment, you may be feeling anxious about returning to the workforce. Is your job still available? How will your co-workers or clients treat you? Your concerns may be compounded by financial stress.
It's best to return to your work gradually if you're able. Start part-time to build up your stamina before moving into a full-time schedule. If your job no longer suits your lifestyle, it may be time to rethink your career.
Some cancer survivors face certain issues such as being let go from their job or being demoted, and being denied health benefits or the time off for medical appointments. Remember that it is against the law to discriminate against someone who has/had cancer. An employer cannot treat you differently from other workers in job-related activities because of a cancer history, as long as you are qualified to do your job. And they need to be reasonably accommodating after cancer treatment. If you feel that you are being discriminated against, you file a complaint with the Canadian Human Rights Commission.
Dealing with finances
Even with Canada's healthcare system, cancer can take a financial toll if you haven't been able to work. You may have depleted all or most of your savings to cover costs during your treatment. And you may still have ongoing costs. All of which adds to the stress levels you and your family must be experiencing.
Check with your employer or the human resources department at work to see how your health and employment benefits are affected. You may have the option of long term disability (LTD) benefits as part of your plan.
You may qualify for government disability benefits through the Canada Pension Plan disability benefit.
Talk to your accountant. You may still be able to claim ongoing medical costs such as drugs, equipment and supplies on your income tax return.
Discuss ways to lower costs with your partner. Perhaps you need to downsize to a smaller home. Look at ways to bring in extra money. Make an action plan for paying down debt.
Life insurance
In some cases, buying life insurance can be difficult for a cancer survivor. Some insurance companies will insure cancer survivors, but at a higher rate. Others may only insure survivors after they are disease-free for a specified number of years.
If you had life insurance prior to your diagnosis, and continued to pay your premiums, your policy should remain intact. Talk to your life insurance broker to see if any adjustments need to be made.
Focus on a healthy future
It's natural to want to take optimum care of your health following a serious illness. Along with follow-up visits to your doctor, take steps to lead a healthy life to build strength, deal with side effects, manage stress and reduce the risk of developing future health problems.
Talk to a nutritionist to make sure you're eating well. Do as much as you're able to be physically active.
If you're a smoker, it's time to quit. Research shows that cancer survivors who smoke are at a higher risk of recurrence or developing another cancer for as long as 20 years after the first cancer has been successfully treated.
Protect yourself from the sun. Wear sunscreen, and avoid going outdoors between 10 AM and 2 PM, when the sun's rays are the strongest.
Try mindful meditation. Meditation can help you relax and focus on the present, rather than worrying about the past or fearing the future.
Surviving cancer is a tremendous feat that comes with emotional and physical challenges. Be patient and good to yourself. Recognize that you need to live your life not by anyone else's definition, but in the way that feels normal for you.
Talk to an Insurance Expert
Call Us Now 888-594-3105