Manufacturing insurance - determining what is best for your industry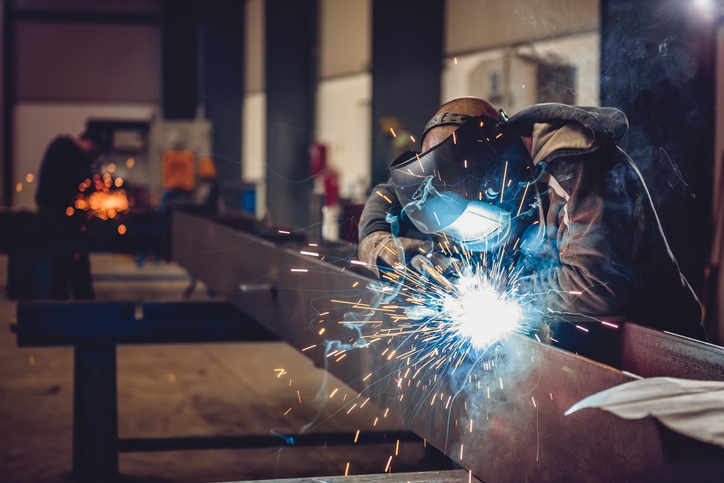 July 31, 2019. If you are in the manufacturing business, you will need insurance to reduce the risks your company can face and protect yourself from losses and liability. What kind of coverage you need depends on the industry you are in and there are many options available.
Types of coverage
There are many industry-specific types of insurance to choose from. Some common types you may want to consider include:
Property insurance
Property insurance covers the interior and exterior of your building and the physical assets on your property and protects them from risks such as fire and theft.
Commercial general liability
General liability insurance covers injury or property damage caused by products or services provided by your company and covers accidents on your property or your customers' property.
Excess liability coverage
Excess liability insurance extends your liability coverage to include major claims.
Commercial vehicle insurance
Commercial auto insurance provides coverage for vehicles and employees and insures you for injuries, liability, and damage involving your company vehicles.
Business interruption
Business interruption, or business income insurance, helps cover the loss of income incurred while your business is closed because of an insured loss.
Equipment breakdown
Your property coverage will not help you if your equipment breaks down. Equipment breakdown coverage helps cover replacements, repairs, and loss of income caused by the accidental and sudden breakdown of your equipment.
Errors and Omissions (E&O)
Errors and omissions insurance covers you if your company makes a mistake and differs depending on what type of industry you are in. Fixing errors can take a lot of time, energy, and money. If your company's error did not cause damage to a third party, it will not be covered by liability insurance.
Cyber risk
Even if your computer system is simple, you should still consider getting cyber risk insurance. Cyber risks, such as malware, are a universal problem and could stop your business operations. Cyber risk coverage helps cover the costs of privacy breaches, network security breaches, unlocking your data, internet media liability, and lost income if your business must stop operating because of a cyber risk.
Inland marine insurance
Inland marine coverage protects your property in transit or when it is not on your premises.
Directors and officers insurance
This type of coverage is for damages, legal costs, and loss of income caused by the actions of directors and officers.
Negative publicity
Risks such as manufacturing mistakes, product contamination, or employee misconduct can lead to negative publicity that can affect your bottom line. Negative publicity coverage will help make up for your loss of income related to negative publicity.
Crime coverage
Crime insurance protects your company from crimes by employees and third parties, such as employee dishonesty, computer fraud, theft, and counterfeit currency.
Choosing the right coverage for your manufacturing business
With so many options to choose from, talking to your insurance provider will help you decide on the right coverage for your manufacturing company while forgoing coverage you do not need.