Meet Kaitlyn Bridge, the Executive Sponsor of the Access-Ability Employees Network and Allies ERG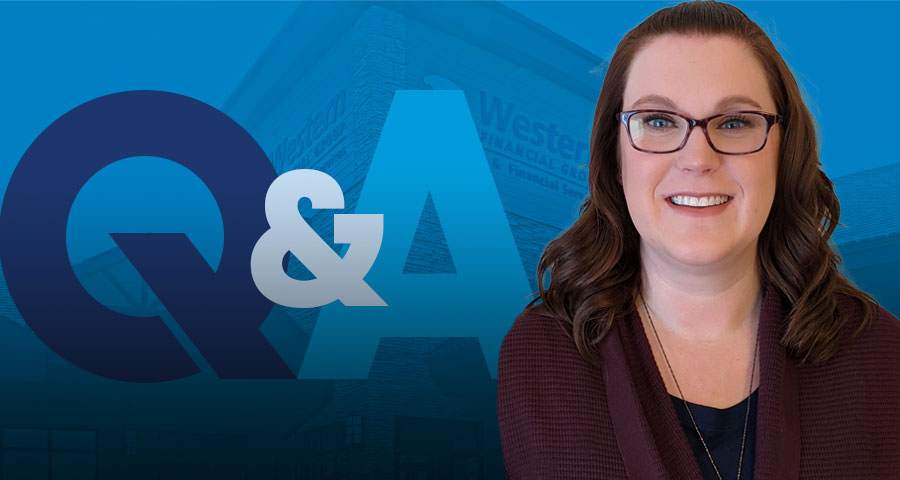 Kaitlyn Bridge
VP, Talent and Employee Experience
Okotoks, Alberta
Q. Disability Employment Awareness Month means an opportunity to bring to the forefront the conversation and understanding around a group of individuals who may face challenges seeking and retaining employment or feeling as though they are not thriving in their careers due to their visible and/or invisible disabilities.
Q. What inspired you to become an Executive Sponsor of the Access-Ability Employees Network and Allies Employee Resource Group (ERG)?


I was made aware of the Access-Ability Employees Network and Allies ERG by my fellow Co-Executive Sponsor, Lisa Colangelo, and was immediately drawn to the group. Supporting this group in their goals to raise awareness around creating a more inclusive and adapted workplace for all team members was something I felt strongly about being a part of.
Q. What do you hope to achieve through your involvement with the Employee Resource Group?


I hope to support the group – they've already set some great goals and are looking to add tremendous value to the organization through their work and awareness. I'm hopeful my involvement and Lisa's can support the ERG in making a positive difference at Western.
Q. How does the Access-Ability Employees Network and Allies Group contribute to Western Financial Group's values?


This ERG contributes to Western's values by ensuring a safe environment for People with disabilities to speak up and be heard. The ERG aims to provide a voice to educate on the different types of disabilities, both visible and invisible, and promote a focus on acceptance, support, and inclusion.
Q. How do you envision the Employee Resource Group's (ERG) impact on Western's culture and the development of our team members?


I envision this ERG bringing further awareness and continued conversations around disabilities in the workplace to the forefront. There are meaningful conversations for us to have and considerations for us to make as an organization to ensure that we are creating a safe, inclusive, and empowering workplace for all our team members - ensuring accessibility barriers are removed, policies provide fair treatment to all, and that everyone feels supported.