Why is National Indigenous History Month Important for all Canadians?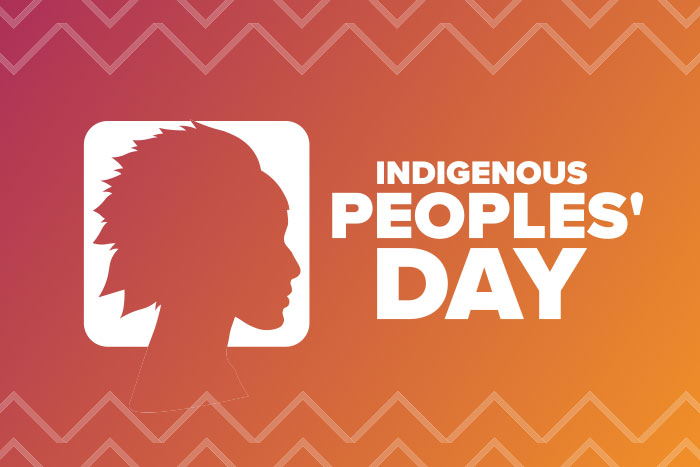 June is National Indigenous History Month and honors the diversity, heritage, and history of Canada's Indigenous peoples and recognizes the strengths of Indigenous communities today. It was started in 2009 and is an opportunity to learn about, acknowledge, and appreciate the contributions of Inuit, First Nations, and Metis people. As of 2010, the term "Indigenous" includes 617 First Nations communities, over 50 nations, 53 Inuit Communities, 8 Metis settlements, and more than 60 languages. Over 1.8 million people declared Indigenous ancestry in the 2011 National Household Survey. The Indigenous people of Canada have made countless contributions to Canadian society both historically and today in many fields. Positive changes are being made to repair the relationship between Indigenous and non-Indigenous Canadians.
The Kairos Blanket Exercise
The KAIROS Blanket Exercise started in 1996 when the Aboriginal Rights Coalition and Indigenous teachers and elders worked together to create an interactive way of teaching Canada's untold history. The fourth edition was released in 2016 and the workshop has taken place thousands of times.
The KAIROS Blanket Exercise is based on Indigenous methodologies and explores nation-to-nation relationships between non-Indigenous and Indigenous Canadians. Blankets are arranged on the floor to represent land and workshop participants step into roles of Inuit, First Nations, and Metis peoples. The exercise promotes the understanding of how the colonization of land impacts people who were here before the settlers. It helps participants understand why the relationship is broken between Indigenous and non-Indigenous peoples and how we can act. Participants are actively involved and walk through historical situations including pre-contact, colonization, treaty-making, and resistance. The Blanket Exercise is followed by a talking circle.
The KAIROS Blanket Exercise is successful because it educates and increases empathy. By reaching both the heart and the mind, it is contributing to the national movement for reconciliation through education.
Indigenous history in Canada
When European settlers arrived in the Early 16th century, there were between 350,000 and 2,000,000 Indigenous people. By Confederation, the population had not grown but had shrunk significantly. By 1867 there were 100,000-125,000 First Nations people, around 2,000 Inuit, and about 10,000 Metis.
Their decline was related to illness, war, and starvation, which were the direct result of European settlement. The Indigenous population continued to decrease until the beginning of the 20th century when the trend reversed but other problems persisted. There was discrimination and ignorance of Indigenous cultures and the government created policies and laws that frequently had disastrous consequences.
The Inuit
Inuit is Inuktitut for "the people" and most of the Inuit live in northern Canadian regions. Their homeland is known as Inuit Nunangat. The Inuit represent 3.9% of Canada's Indigenous population. Colonization has often had a negative impact on Inuit culture. Though mostly ignored by the Canadian government until 1939, the Inuit were subjected to assimilation policies that tried to enforce a "Canadian" way of life. Many children attended residential schools and nomadic peoples were transformed into sedentary communities. There was forced relocation and people were assigned numbers instead of names.
Contemporary challenges include suicide, crowded settlements, and health problems resulting from being moved to permanent settlements in the 50s and 60s.
Inuit culture persists despite the loss of some traditions over the past 300 years and the Inuit retain their cultural identity through language, family and cultural laws, attitudes, and acclaimed Inuit art. The Inuit have had success in many fields like teaching, business, transportation, broadcasting, and medicine.
First Nations
The term "First Nations" describes Indigenous peoples who are not Inuit or Metis. First Nations people were the original inhabitants of Canada and were the first to have regular contact with European settlers. Traditional Indigenous political, economic, social, and cultural ways were altered forever with colonization. Policies and practices like the Indian Act, reserves, pass system, and residential schools tried to assimilate and control Indigenous peoples and have an ongoing impact on them today. Discriminatory policies combined with racism, loss of land, segregation, unequal or declining access to public services and food resources have had a devastating impact on the socio-economic well-being and health of First Nations people.
Metis
The Metis are people of mixed Indigenous and European descent across Canada and the Metis Nation, which originated in Western Canada and became a pollical force in the 19th century. After 1885, the Canadian government marginalized the Metis politically but has since recognized them as Aboriginal people. When capitalized, "Metis" refers to members of the Metis Nation, when not capitalized, "metis" refers to Canadians of mixed European and Indigenous ancestry. The small –m metis emerged during the 18th century Great Lakes fur trade. After the decline of the fur trade the term Metis made its way into the Language of the Red River community from which the Metis Nation emerged. On June 27 of 2019 after decades of struggle, historic self-government agreements were signed by the Metis Nations of Alberta, Saskatchewan, and Ontario with the Government of Canada. The Metis-Ottawa Accords give the Metis Nation control over its affairs in areas like government operations, citizenship, leadership selection, and childcare.
Reconciliation
On September 29, 2020, the Government of Canada introduced Bill C-5, the goal of which is to establish a National Day for Truth and Reconciliation that is to be observed on September 30 as a statutory holiday. This national day will honor survivors and their communities and families. It will focus on the public commemoration of the tragic history of residential schools remaining a vital part of the reconciliation process. In 2019 and 2020, the government invested in six national projects to educate about this dark time in Canadian history.