Pride Month Means Assurance to be Yourself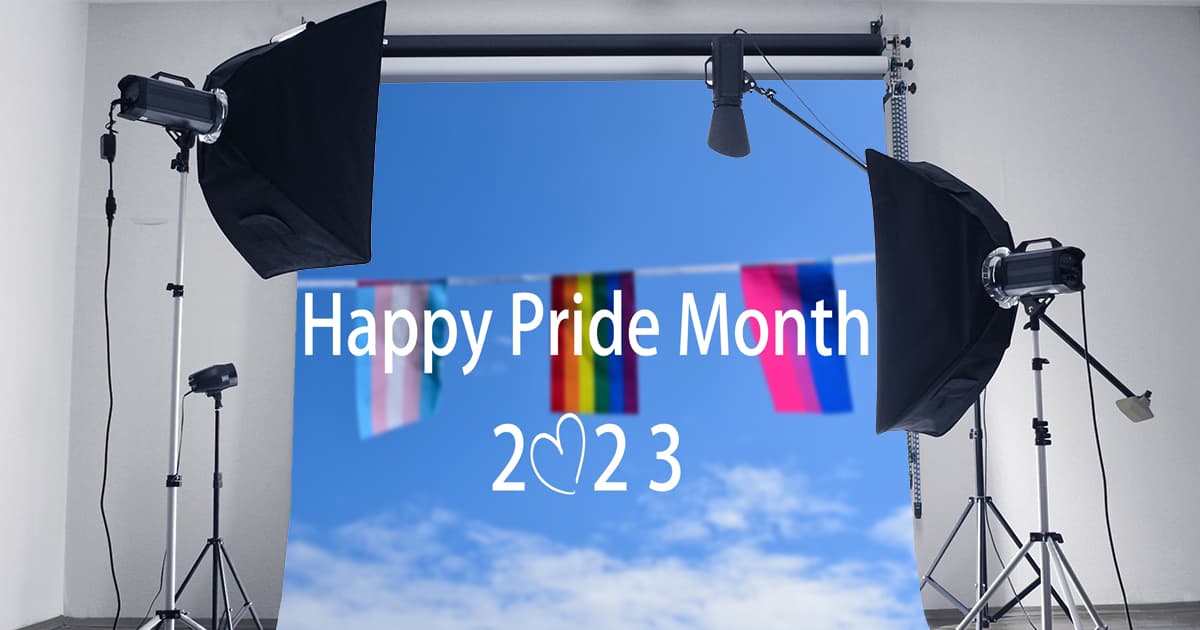 Since 2016, the entire month of June has been declared Pride month when 2SLGBTQI+ communities and allies come together across Canada to recognize the resilience, celebrate the talent, and recognize the contributions of 2SLGBTQI+ communities.
Western Financial Group employee Ali answers our questions about Pride Month and how the 2SLGBTQI+ community has empowered him to accept himself and be his most authentic and best version of himself.
Q. What does Pride mean to you?
A: As part of the 2SLGTBQI+ community, "Pride" means assurance to be the most authentic and best version of myself. Being a newcomer to Canada from the Middle East, the 2SLGTBQI+ community has empowered me to accept myself, freed me from all traditional constraints, strict religious beliefs and made me learn how to start to love ME for who I am, who I tried to hide for so many years of my life! I am proud of who I am and all my accomplishments in life.
Q. What made you join the Pride ERG? What's your favorite thing about working with this group of individuals at Western?
A: As part of the 2SLGTBQI+ coming from the Middle East, I know what the taste of struggle is and hiding your identify for your own safety. Joining Western's Pride ERG was something that came without thinking, it just felt right! I joined to help educate others within the community, and outside of the community within Western Financial Group. To give them tools, on how to navigate life itself, the tools I never had growing up as a kid. I would do what I can and to the best of my knowledge and resources to assist in providing those tools and to deliver the right messaging the right ways.
To me, being part of this group made me feel right at home that I belong, because all group members are heard and equally given the floor to chime in with their ideas, which is absolutely refreshing. The Pride ERG has a lot of genuine meaningful and interesting initiatives to offer. I am just so excited to show you all what we are going to do next! So, stay tuned!
Q. If you can share one thing that the Pride ERG is working on, OR something that the ERG accomplished that you are most proud of, what would it be?
A: The Pride ERG is working on a few exciting new initiatives. The Pride tool kit demonstrated in a fun way to illustrated important information, which is crucial to the 2SLGTBQI+ community and allies equally. Consider it as your go to kit that provides a lot of useful articles and resources on how we as 2SLGTBQI+ people could tackle personal struggles, and resources to support parents who have a child that identifies as part of the 2SLGTBQI+. Tools for us at the workplace and how we are mindful and respectful of one another, and with our clients.
Q. What is one of the biggest roadblocks, or the most challenging part of trying to create change in this space?
A: People are different, have different understandings, beliefs, traditions, cultures, and experiences, which makes it challenging for Pride ERG in some parts to make a noticeable impact, but guess what? We keep trying, because if we look back at 1980s and now, we surely have come a long way. Education and awareness are an ongoing process. As we continue to get more people aware our message gets more and more familiarized that it – at some point – becomes accepted or at least tolerated with respect.
Q. How does Western show support for the Pride ERG?
A: Aside from what I have mentioned earlier, just the fact of not only visibility and acknowledgement that Western give us as Pride ERG, but also with leadership supporting us and assisting in delivering the message across the Western group and the communities makes a difference.
I could not be prouder to have joined Western and the Pride ERG. Western has given me a great opportunity to make a difference, by providing me with the right tools and support to give back to the community, where I could not be heard or noticed elsewhere.
Thank you Western! Thank you Pride ERG!