Protecting our seniors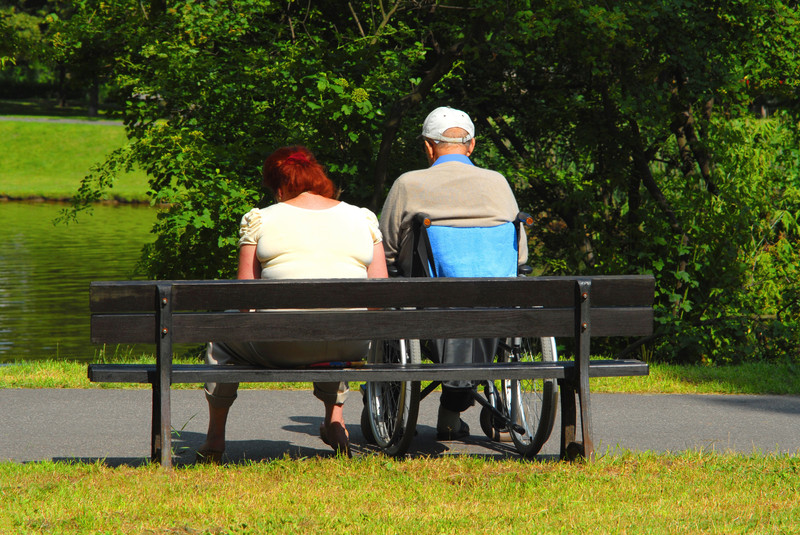 Many seniors enjoy active and healthy lifestyles well into their eighties. They thrive in their own homes where they are comfortable, and in their communities surrounded by friends and family.
Unfortunately, seniors are also a vulnerable segment of the population. Their health is at risk, they are more susceptible to injury, and they can be targets for scams and abuse. As a community, it's up to us to ensure our seniors are protected and to assist them in living safe and vibrant lives.
Safety starts at home
Most seniors prefer to live independently in their homes for as long as possible. If you have a parent or parents who are still living in their home, you can help them stay safe with these adjustments:
Improved lighting throughout the home
Secure handrails on both sides of stairways inside and out
Non-slip grips in the shower and tub, as well as handle bars to aid in getting in and out
A seat in the shower
Secure rugs on slippery floors
Emergency call system with devices in every room
In some cases, more extensive modifications may be required such as walk-in bathtubs, stair lifts, or ramps and wider doors to accommodate a wheelchair. Recognizing that seniors want to stay independent, the Alberta Government has proposed the Seniors' Home Adaptation and Repair Act, which will offer renovation loans of up to $40,000 to seniors who make less than $75,000 per household.[1] There are no monthly payments on the loans. When the home changes ownership or the homeowner passes away, the loan becomes due. The bill is expected to come into effect next month (July 1, 2016).
As with any home upgrades, special modifications should be reported to a broker as soon as possible to ensure they are added to the homeowner's policy.
Staying safe in the community
Part of being independent is being able to get out and enjoy one's community and local amenities. Ways in which communities can work to keep seniors safe are to ensure:
Sidewalks are wheelchair and walker-accessible
Snow and debris is removed promptly from walkways
Parking lots are maintained
Ice is cleared from sidewalks and parking lots to prevent slips and falls
Public washrooms are wheelchair-accessible with ramps, handles and push doors
Benches are available on sidewalks and in parks
Public spaces are well lit
Public buildings have ramps or elevators
Public transportation is reliable, affordable and safe
Transportation is available to take seniors to appointments and shopping[2]
Social interaction is important, too. If you know of a senior or seniors who live alone, you can help by:
Visiting regularly to make sure all is well
Bringing a meal or two especially during bad weather when they can't get out to buy groceries
Engaging them in mind-challenging games or puzzles
Making sure they get regular exercise such as a walk or swim at the community pool
Help protect against scamming
Seniors - particularly those living alone - are commonly targeted by fraudsters. You can help the elderly avoid scams by talking to them openly about fraud and the consequences of becoming a victim.
Furthermore, encourage them to:
Let you know if any mail comes to the house from someone they don't recognize
Tell you about a letter or phone call that they suspect is a scam and not to take any action until you've had a chance to look into it
Unlist their phone number to make it harder for scammers to call
Shred their important documents with their address, name, phone number, banking information etc.
Avoid providing personal information or payment information over email or the Internet
Protection from elder abuse
Elder abuse is cruel and damaging treatment of the elderly. It can take on different forms such as physical, emotional, financial and negligence. Watch for these warning signs:
Unexplained bruises, cuts, welts and signs of restraint
A senior under someone else's care is not allowed to see you without the caregiver being in the room
A change in personality, or physical manifestations like rocking or talking to oneself
A sudden decrease in savings, large withdrawals from the bank account, or questionable changes to a will, power of attorney, or land titles
Weight loss and diminishing health, dehydration, bedsores, unclean or unsafe living conditions, poor hygiene, and desertion
If you suspect elder abuse, act quickly:
Call 911 if there is immediate danger
Call the Family Violence Info Line 310-1818. It's open 24/7 and service is available in over 170 languages
Call the Safeguards for Vulnerable Adults Information and Reporting Line: 1-888-357-9339 toll-free to report:

The abuse of an adult receiving publicly-funded care or support services Protection for Persons in Care
Complaints of non-compliance to the accommodation standards for supported living and long-term care facilities Accommodation Standards
The actions of a co-decision maker, guardian or trustee Office of the Public Guardian
June 15 is Elder Abuse Awareness Day. We must work together to keep our seniors safe and secure, and to help them live active, vibrant lives.
[1] http://www.cbc.ca/news/canada/edmonton/bill-allows-seniors-to-borrow-40k-to-improve-safety-accessibility-of-homes-1.3523892
[2] http://www.seniors-housing.alberta.ca/documents/AgeFriendly-Checklist-2012.pdf
[3] http://www.aarp.org/money/scams-fraud/info-08-2013/protect-your-parents-from-scams.html
[4] http://www.caregiverstress.com/wp-content/uploads/2012/07/1_Seniors_Fraud_Protection_Kit_US.pdf