The Origins of Ugly Christmas Sweaters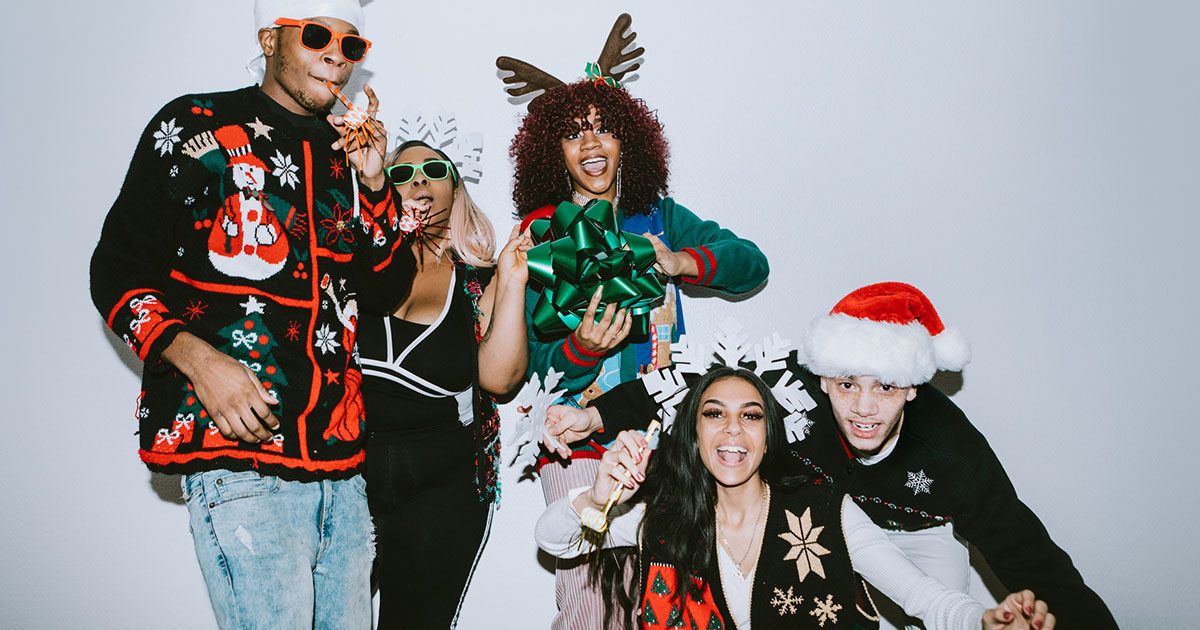 Love them or hate them, ugly Christmas sweaters are here to stay. You might even get one as a gift or be tempted to buy one.
You can wear your most atrocious holiday sweater on Ugly Christmas Sweater Day, which is on Dec. 16 this year.
50s - the first Christmas sweaters
Ugly Christmas sweaters started emerging when Christmas was commercialized in the 50's but were less tacky than their modern inception. The first Christmas sweaters were known as Jingle Bell sweaters and had Christmas-themed decorations. They were not as over-the-top and were more discreet and artistic. Christmas sweaters were somewhat present in the media but did not become popular until the 80s.
80's and 90's - The Cosby Show
Cliff Huxtable on The Cosby Show was the first TV character to popularize bolder and weirder ugly Christmas sweaters and casts of Christmas special shows were wearing them by the late 80s.
Ugly Christmas sweaters were less popular in the 90s when you would only except an older, unfashionable relative to wear them or give them as gifts.
2000s – Bridget Jones's Diary and the first Christmas sweater party
The colorful history of ugly Christmas sweaters continues with Bridget Jones's Diary and Colin Firth wearing a terrible sweater in the 2001 movie.
The first Christmas Sweater party is believed to have taken place in Vancouver, hosted by Jordan Birch and Chris Boyd in 2002. Its popularity then spread to the rest of Canada, the U.S., and around the world.
Parties were often huge and in support of charities. Christmas sweater Google searches increased by 2007 and Christmas sweaters became trendy in the media again. Retailers like Topshop and Nordstrom began carrying Christmas sweaters and vintage stores increased their stock of tacky holiday sweaters. Stella McCartney released a polar bear sweater in 2007.
2010s – haute couture Christmas sweaters
In the early 2010s, fashion designers kept creating Christmas sweater collections and the trend caught on with celebrities and politicians. Givenchy added Christmas sweaters to their 2010 collection Dolce and Gabbana did the same in 2011.
2012 was an important year for Christmas sweaters. Save the Children had a Christmas Jumper Day in the UK, a fundraiser that encouraged people to wear their ugliest Christmas sweaters. The New York Times covered ugly Christmas sweater-themed pub crawls and runs, and online retailers were selling them. Christmas sweaters also reached maximum tackiness with bells, tinsel, and weird details.
Kanye West and Taylor Swift wore tacky holiday sweaters and Jimmy Fallon started the segment "12 Days of Christmas Sweaters" on the Tonight Show.
Christmas sweaters on social media
Social media solidified the trendy status of ugly Christmas sweaters. Young people started posting Christmas sweaters on social media and trying to see who could find the ugliest vintage sweater. The trend went global and now there are ugly Christmas sweaters everywhere during the holidays
Ugly Christmas Sweater Day
Christmas sweaters became so popular that they even got their own day! Ugly Christmas Sweater Day is on the 3rd Friday in December and falls on Friday the 16th this year. Join the fun with the tackiest pattern, loudest colors, and most ridiculous designs in your holiday wardrobe! You can even make your own by gluing Christmas decorations to an old sweater. Your imagination is the limit!