The Sunniest and Least Sunny Places in Canada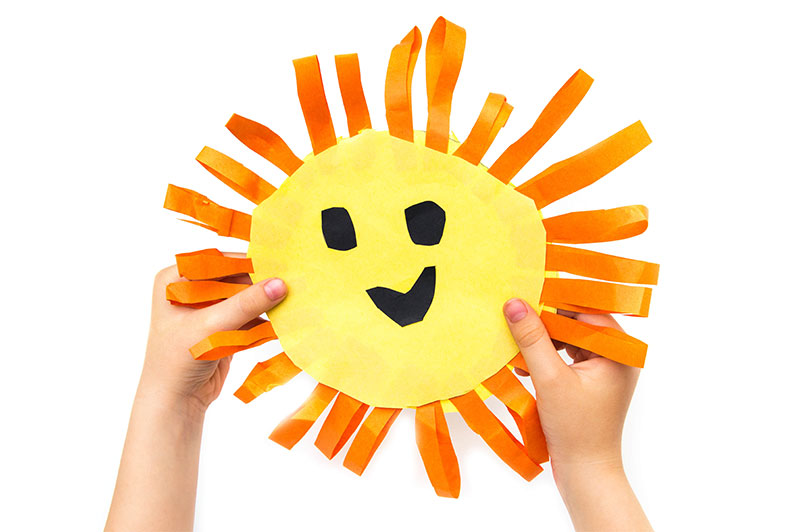 Sunniest Canadian Cities
Canada has beautiful summers that Canadians look forward to after a long winter. The top three sunniest places in Canada are:
1. Calgary, Alberta
o Calgary is the sunniest city in Canada in all regards.
o According to worldatlas.com, on average, there are 333 sunny days and 2,396 hours of sunshine per year.
o 52 per cent of daylight hours are sunny.
o Summers are warm and daytime temperatures are often more than 30 degrees in the summer.
o There are many summertime activities to enjoy in Calgary, such as floating down the Bow and Elbow rivers, cycling, going for walks in the many parks, exploring the world class Calgary Zoo or taking a trip to the Rocky Mountains.
o There are also outdoor summer events and festivals, like the Calgary Stampede, the Calgary Folk Music Festival and Chasing Summer.
o If you need a break from the heat, there are some great air-conditioned public spaces, such as the beautiful new Central Library and the National Music Centre.
2. Edmonton
o Edmonton is another famously sunny Albertan city.
o Summers are not as hot as Calgary's, but Edmonton experiences an average of 325 sunny days and 2,345 bright sunshine hours per year, worldatlas.com has stated.
o 50 per cent of daytime hours are sunny.
o There are many fun summer activities to enjoy in Edmonton, like hiking in the North Saskatchewan river valley, the K Days fair, football games, theme parks like the Snow Valley Aerial Park and Jurassic Forest, as well as outdoor pools.
3. Winnipeg
o Manitoba's Winnipeg is Canada's third sunniest city, according to worldatlas.com, with 2,353 bright sunny hours and 316 sunny days per year
o 51 per cent of daylight hours are sunny.
o Winnipeg is home to a range of summer festivals and events, like the Winnipeg Folk Festival, Canada's Royal Winnipeg Ballet in Assiniboine Park and the Red River Ex.
o Outdoor destinations include Assiniboine Park Zoo, Nature Playground, river tours, and the Forks, Winnipeg's most popular tourist attraction.
o If it gets too hot, the Canadian Museum for Human Rights is a great place to cool off.
Other sunny Canadian cities include Fort St. John, Regina, Saskatoon, Ottawa, Hamilton, Victoria, and Toronto.
Least Sunny Canadian Cities
Not all places in Canada get that scorching, sunny, Canadian summer. Cities with the most days of no bright sunlight include:
1. Prince Rupert
o Prince Rupert is by far the cloudiest Canadian city with only 250 hours of sunshine per year, according to the Owen Sound Sun Times.
o Because it is surrounded by water, there are a lot of clouds.
o But this does not mean there is a lack of summer activities. There are lots of outdoor destinations, like the Khutzeymateen Grizzly Bear Sanctuary, Butze Rapids Park, Metlakatla Wilderness Trail, and Sunken Gardens Park.
o There is also an abundance of educational places to visit, such as the North Pacific Cannery National Historic Site, the Museum of Northern British Columbia and the Prince Rupert Visitor Centre.
2. Vancouver
o Notorious for its rainy weather, Vancouver, BC, must be included on the least sunny list. According to Wikipedia, it experiences 154.4 rainy days per year on average.
o This does not mean there is nothing to do in the summer. Summer in Vancouver is beautiful and there are beaches, Stanley Park, the sea wall, and many nearby hikes and walks to go on, like Grouse Mountain and Capilano Suspension Bridge Park.
3. Abbotsford
o Abbotsford, British Columbia, has on average 80 days with no sun and 5,336 hours of cloud annually, according to currentresults.com.
o Abbotsford is a beautiful place to visit and there are many outdoor adventures to be had, such as heli tours, pools, skydiving, canoeing and kayaking, parks and lakes, and picking fruit.
Other cloudy cities include Halifax, with 75 cloudy days, and Kingston, with 69 cloudy days.