The four best tips for insuring expensive items in your luggage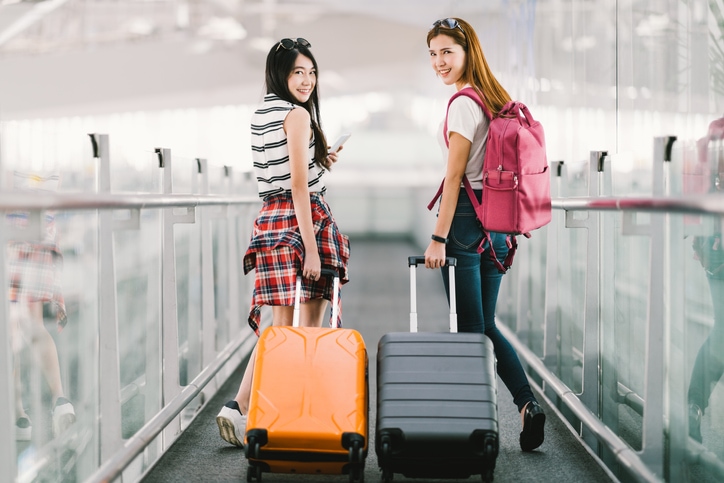 When traveling, you can have peace of mind by insuring your high-value items. While airlines will cover your luggage if it goes missing, lost or damaged, they have limits on what they cover and you should not rely on them to replace expensive items. You can choose the best coverage for your needs based on what you need to insure.
1. Check your travel insurance policy for limits on high-value items
Travel insurance is a good idea but may not cover everything you are bringing with you. For example, one insurer quotes a two-week international trip for a 34-year-old female at $189.70 and covers $1000 in baggage loss, damage, and delay in addition to medical, trip cancellation and delay, and flight and travel accidents. The deductible is $0. So if she's bringing a laptop worth $2000 and a camera worth $1000 she may want to see what her home insurance would pay if they are lost or stolen.
In addition to dollar amount limitations, the purpose of your trip and how the item went missing could also affect how much you will be reimbursed.
Situations that are not covered may include:
Checked luggage and anything transported in a cargo hold
Items forgotten on board a vehicle, ship, or aircraft
Items left unattended in a vehicle unless they were locked in a storage compartment
Belongings stolen from a public or shared space.
Any reimbursement you receive from an airline or transport carrier will not be covered, but you may be paid the difference
Common exclusions from travel insurance include:
Glasses
Contact lenses
Hearing aids
Dentures
Fragile items
Art
Antiques
Cash
2. Look into what your home insurance covers
House insurance covers personal property up to a certain percentage of the coverage for the building, generally 40-75%. Coverage for high-value items is generally from $1000 to $2500, and there may be a single item limit, which means you can only claim up to a certain amount per item, and many items may be excluded. If you have items that total more than your coverage for high-value items, you may want to investigate insuring them separately. Homeowners insurance may only cover personal items in the event of a fire or weather damage but not necessarily if they are stolen, lost, or accidentally damaged.
Common exclusions from home insurance include:
Cash, bank notes, coins, gold and silver
Lifestyle items such as bikes and sports equipment, phones, electronics, and gaming devices have low limits
Art and collections
Personal records, deeds, securities, notes, manuscripts, and passports
Watercraft and trailers
Amounts payable for jewelry, furs, watches, and precious stones are limited
Firearms and accessories when stolen
Business-related items may be excluded or void your policy if you haven't declared your home business
3. Add individual items to your home insurance policy
Sometimes adding specific valuables to your home insurance policy in a scheduled personal property endorsement is the best way to go. You can add items like cameras, collectibles, computers and tech, art, medical devices, jewelry, musical instruments, sports equipment, silverware, wine, firearms, and fashion items. Your home insurance policy will only cover up to a certain amount. If it only covers up to $1000 and you have $10,000 worth of jewelry and computer equipment, you'll need to insure all your items separately. There is generally no deductible and you will receive worldwide coverage. If the item is stolen, lost, or destroyed, you will be reimbursed for its full replacement value with no deduction for depreciation.
4. Take photos of your high-value items and keep your receipts
If your luggage goes missing or is damaged, you may neeed to prove what was in it. Take photos and store them in the cloud or an external hard drive at home. When making an expensive purchase, save the receipt in a safe place; you never know when you might need it.