The importance of boat insurance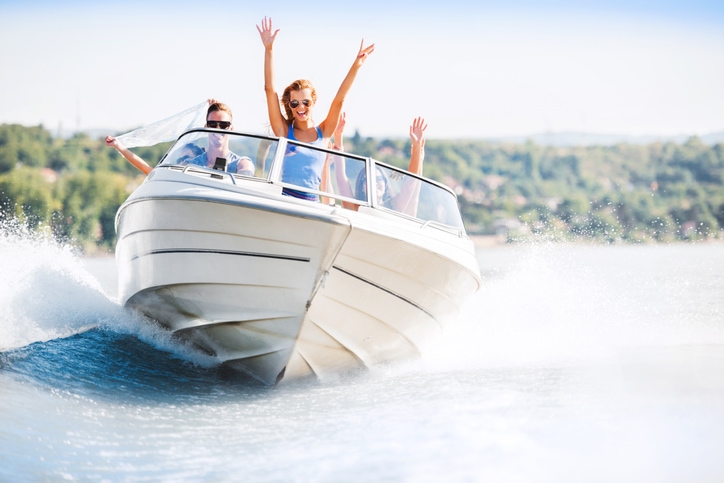 May 15, 2019. Summer is almost here and soon you will be able to enjoy Alberta's beautiful lakes. One of the most important things you can do for a worry-free summer on the water is to have boat insurance.
Do you legally need boat insurance in Alberta?
Boat insurance is not legally required but is always a good idea; marinas and inland waterways require you to have it.
Does home insurance cover your boat?
Your home insurance usually has limited coverage for a small, non-engine powered watercraft. Engine-powered watercraft and larger boats and are generally not covered by home insurance. It is not enough to protect your investment or cover your costs in case of any liability issues. Boat insurance is available as an add-on to your home insurance.
Why do you need to insure your boat?
You need boat insurance because it covers:
injury to others and damage to their property.

Loss of or damage to personal property on your boat.

Unexpected damage to your boat from an accident like striking a submerged rock and recovery costs if your boat sinks.
Classifying your boat
In order to determine how to insure your watercraft, your insurer will need to classify it.
Personal watercraft may or may not be engine powered and are less than 16 feet.

Boats may or may not be engine powered and are 16 to 25 feet.

Yachts are over 25 feet long.
Your watercraft could also be classified by its type, such as fishing boats, sailboats, cruisers, and motorboats.
Types of coverage
You can choose to cover only injury to a third party or damage to their property or to cover almost every possible type of loss. You should also cover damage to your boat and standard boat insurance also provides death benefits, medical benefits, and coverage for personal effects.
Liability
The most important reason for getting boat insurance is liability coverage. It protects you in case someone is injured, or their property is damaged and pays for your legal fees, their medical expenses, and repairs to their property. This is the minimum type of coverage you should have.
All risk
You may also need coverage to your boat from fire, accidents, and theft. All risk insurance covers anything that can happen to your boat except for circumstances specifically excluded in your policy, such as wear and tear and damage from freezing.
Boat insurance add-ons
Add-ons are available so you can customize your insurance based on your needs.
Navigational extensions
You can extend the area in which you are insured to travel.
Security equipment
You can insure your boat's expensive security system.
Navigation and communication equipment
Specialized equipment is not covered in full in standard boat insurance policies.
Emergency towing
If you are stranded on the water, getting towed to shore will be covered.
Loss of use
Loss of use covers the rental of another boat while yours is being repaired.
Living expenses
Your living expenses will be covered while your boat is being repaired.
Protection and indemnity
Many boat owners choose to include protection and indemnity coverage, which covers accidental damage, pollution damage, towing, wreck removal, and legal fees.
Agreed value coverage
The full value of your boat will be covered if it is written off in an insured loss.
Trailers
Your boat trailers can be insured as well.
Medical
Medical insurance protects you in case of injury aboard your watercraft.
Environmental
Environmental insurance protects you if your boat accidentally causes pollution.
What is not covered?
Some types of damage will not be covered by insurance. These include:
Wear and tear

Depreciation

Theft if there are no security devices on your boat

Damaged machinery after your boat breaks down

Willful misconduct
Are you covered if you lend your boat to a friend?
Like with car insurance, you would still be covered if a friend borrowed you boat. If there is an accident, your insurance would be affected, not your friend's.
Can you take your boat anywhere and still be insured?
You will need additional coverage if you take your boat outside of the area defined in your policy.
Should you insure your boat all year?
Your boat should be insured even when not in use because it can still get damaged or stolen.
Insuring your watercraft is a must and you can save money on insurance by taking a Transport Canada approved safety course for boating.