The underinsured woman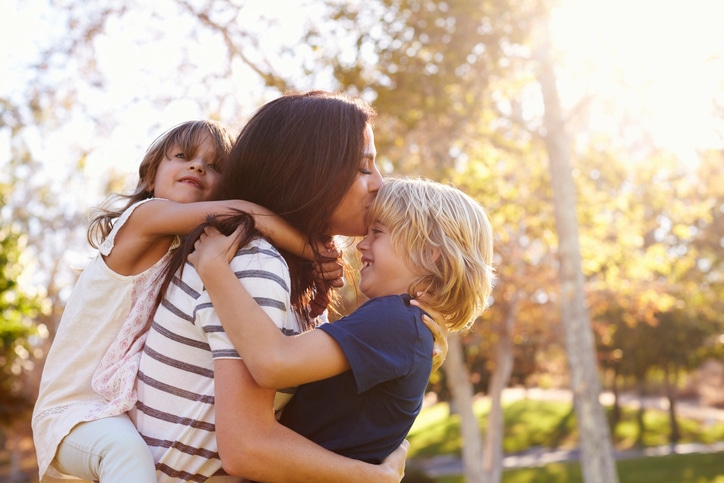 Laura is a busy mom who cares for two children and works part-time at a retail store. Her husband, Brent, a car salesman, is the family's breadwinner. Laura and Brent each have life insurance, but Brent's coverage is three times as much as Laura's.
If anything should happen to Brent, Laura and the children will still live comfortably and be able to make ends meet. But what if something happens to Laura?
Women's contribution to the family's financial foundation is undervalued
When it comes to insurance, people view themselves in terms of their monetary value. If a man is the primary income earner, the inclination is to buy coverage to replace that income should the man die unexpectedly. But women tend to not have life or disability coverage, or they are considerably underinsured.
Should the mother pass away or suddenly become unable to care for her family, the children still need looking after, and the home needs to be managed. In some cases, care of an elderly parent or parents is also a woman's responsibility. What is the actual value of countless hours spent as a caregiver, cook, housekeeper and home manager? When you consider the true cost to replace those services, the surviving breadwinner may suddenly be faced with a significant financial burden.
However it isn't only stay-at-home moms who are devalued when it comes to insurance coverage. Even with increasingly more women in the workforce full-time, and some of them earning more than their male counterparts, Canadian women are woefully behind in insuring themselves. According to Statistics Canada, women represent 47% of the Canadian workforce but also continue to provide the majority of care for children, dependents and the elderly. Yet a staggering 70% of women are without a life insurance policy.
As outdated as this way of thinking may seem, women often rely on a spouse's insurance policy without fully considering the importance of having their own. With so many households having two working parents, an insurance plan for both ensures that the surviving parent can maintain the family's quality of life should the other die.
Single-mom families are especially vulnerable
In 2011, about 8 in 10 lone-parent families in Canada were headed by females. Life insurance is critical for anyone with dependents, but it is especially crucial for single moms. The loss of a single parent could dramatically derail a child's future. Yet two-thirds of single mothers have no life insurance to cover their children's care, living expenses, and education should the unthinkable happen.
Insurance costs less for women
Many women think that insurance is unaffordable, but what they may not know is that women actually pay less for insurance than men do. Under 2014 rates, life insurance for women can cost between 20% and 33% less than for men.
Because women have a longer life expectancy than men, they pay less in insurance premiums over a longer period of time. Furthermore, men are more likely to have riskier habits and lifestyles than women. For example, men tend to consume more alcohol, and smoke more than women. These risk factors are taken into account by insurance companies when determining premiums.
Women who have dependents or any type of financial obligation are putting their loved ones at risk if they are underinsured, or worse uninsured. If you're part of this segment of the population, it's time to carefully consider what it would mean to your loved ones in the event of a debilitating accident or your premature death. Talk to an insurance agent about what makes sense for you and your family today.
Talk to an Insurance Expert
Call Us Now 888-594-3105