Think twice before gifting a pet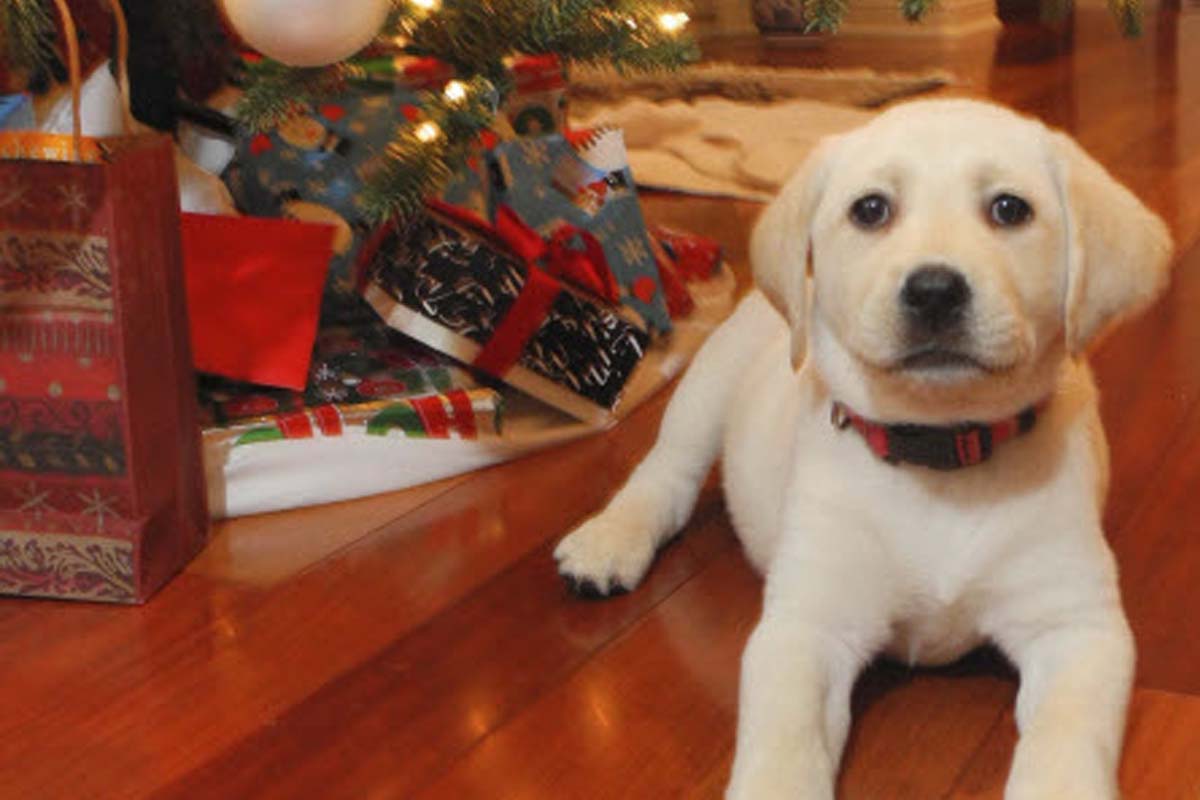 Surprising a loved one with a new puppy or kitten over the holidays may sound like a great plan – and yet, animal health organizations and shelters across Canada are asking everyone to think twice before gifting a pet.
As you work through your holiday gift list, keep in mind that while owning a pet can be a very rewarding experience, it may be more responsibility than some recipients are prepared for.
While this is an exciting idea, the reality for many folks is an unintended burden placed on the new pet owner. Each year we see humane societies and rescue shelters faced with an influx of recently gifted, but unwanted pets just days after the holiday. People need to make sure that the new owner is ready for the responsibility, in terms of time, money, and an understanding of the care required to raise a pet successfully.
According to the Ontario Veterinary Medical Association, the average annual expenses for the first year of puppy ownership in 2012 totalled nearly $3,000, when vaccines, pet licenses, food, and necessities like leashes and food bowls are taken into account. Kittens are slightly cheaper, around $2,000, but these expenses are still considerable.
Those costs don't go away after the first year, either. The study showed an average of over $2,000 annually to care for an adult dog and almost $1,600 for an adult cat. While these numbers represent the average expected costs for owning a dog or cat, they don't include unplanned vet bills should a pet get ill or injured.
Puppies and kittens are very happy to find their own trouble when left to themselves during the busy holiday season. Unfortunately, a trip to the veterinarian after a pet has swallowed a sparkly tree ornament or helped itself to a turkey dinner can result in expensive and unexpected costs.
That's not to say everyone should stay away from owning a pet. Many dog and cat owners come into pet ownership financially and emotionally prepared, familiar with the costs involved with pet care. Many responsible pet owners are able to reduce those annual costs – and any other expenses that may come up – by purchasing pet health insurance and protecting their pocketbooks against accident or illness.
A few holiday gift alternatives to consider:
Offer to pay the adoption fees should the recipient be prepared to adopt a pet.
Pay health insurance premium for someone's current pet.
Make a donation in the recipient's name to their local shelter or pet rescue organization.
More information about responsible pet ownership can be found at www.petsecure.com.