Tips for a summer road trip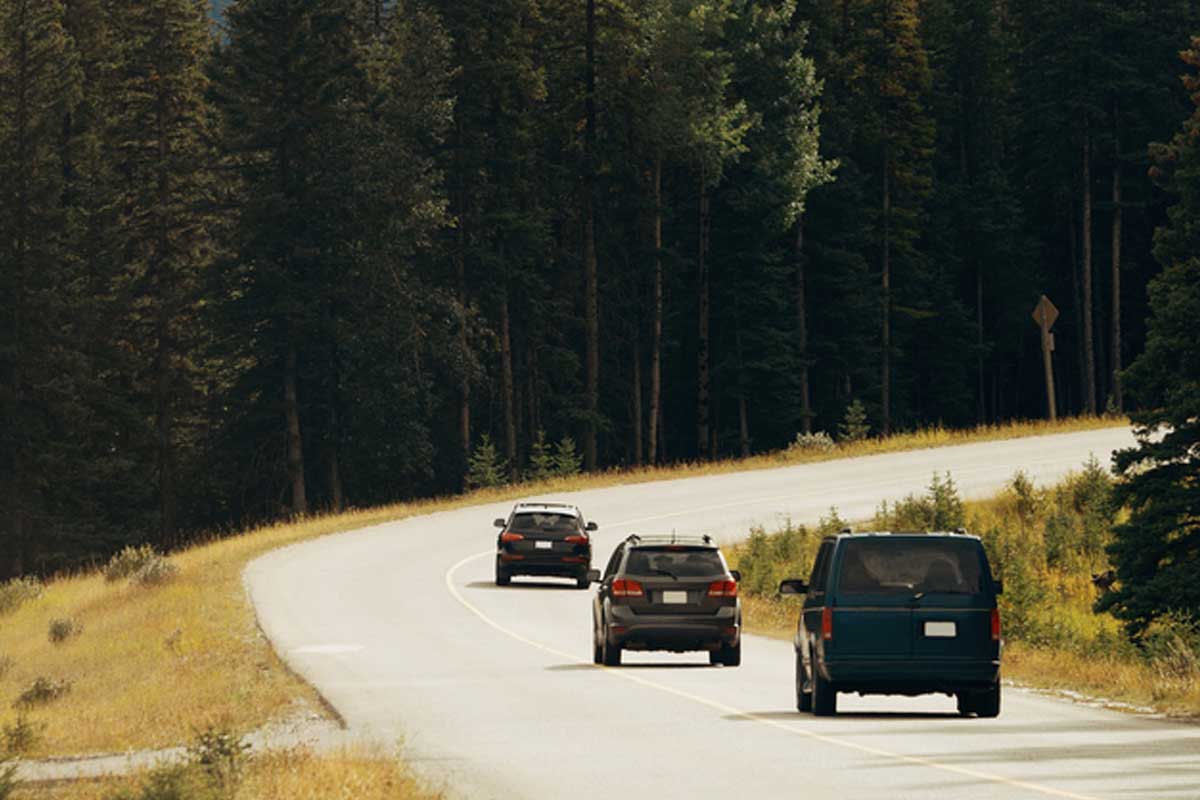 Who wants to go on a road trip? There are few better ways to explore a country than in a vehicle. You can go at your own pace, discover sights off the beaten path, immerse yourself in new surroundings, and create memories that are simply not possible with other forms of travel.
Summer is the perfect time to embark on a road trip when the weather is agreeable and the roads are safe for travel. Before you head out, take note of these tips to ensure an enjoyable, memorable getaway:
Have your vehicle professionally serviced to make sure it's in top form for your trip.
Know your gas tank. You should know how far you can go on a single tank of gas, and look ahead to major areas where you can fill up. You might even consider bringing along a jerry can of gas in case of emergency. Running out of gas on a holiday can dampen the fun as you wait for help.
Pack up-to-date maps. Mark the places and tourist attractions you want to visit, and plot a route that will take you there. Check out reviews on TripAdvisor to read what other tourists have to say and avoid disappointment.
You should have an idea of what your trip will cost so you're not surprised at the end. Estimate expected expenses such as hotels, meals, gas and entrance fees to popular attractions before you leave.
Try to book your overnight lodgings in advance. Knowing you have a bed for the night is comforting after a long drive. Limit your travel to 500 kms a day, and avoid driving at night to prevent an encounter with animals on the road, or falling asleep at the wheel.
Have a stash of books and games to keep everyone entertained on the road. Make a game of spotting roadside attractions like the Ukrainian Easter egg in Vegreville or the giant nickel in Sudbury. Check this site for a list of roadside attractions across the country: http://www.where.ca/blog/slideshow/canada-roadside-attractions/
Take a cooler to fill with supplies from grocery stores along the way. Pack lots of healthy snacks like granola bars and dried fruit. Bring refillable water bottles and travel mugs for everyone. You might also consider packing a small portable BBQ so you can conveniently cook up hot dogs or burgers in a local park if the mood strikes.
If you enjoy hiking in new settings, be prepared for a spontaneous hike. Have a backpack ready with water, a few snacks, and a first aid kit. Wear good hiking shoes or runners and a hat. Pack along foldable rain gear in case you get caught in a sudden downpour. Before you head out, check with the local information centre about suitable trails, weather conditions and the probability of meeting wild animals - and grab a map so you know where you're headed.
Have all identification documents such as your passport, travel insurance policy, and major credit cards with you. Make photocopies of your important documents and put them in a safe place in case something happens to the originals. TIP: If you're bringing an iPad with you, take photos of your documents with it before you leave. Just be sure to have it password-protected, and the remote wipe feature engaged.
Have a few small bills and coins in your car to pay for things like toll-booths or a coffee at the drive-through.
Pack an emergency kit with jumper cables, basic tools, flares, a flashlight with spare batteries, and basic medical supplies. It is a good idea to have a couple of blankets too.
You may want to join one a roadside assistance service such as the CAA or Sam's Club in case you find yourself stranded on the side of the road. The CAA also offers its members free travel books to help you plan the perfect getaway.
Before you leave, protect yourself and your loved ones with travel insurance. Even if you're traveling in Canada or going on a shorter trip, travel insurance makes sense. Many believe that their provincial healthcare plan will cover them across the country, but not all healthcare fees are covered outside your province.
Road trips outside of Canada
If you're on a trip outside the country, you may decide to rent a car to explore the area on your own. It's still important to preplan as much as possible for your own safety.
Have a clear idea of where you're going with up-to-date maps to help you get there.
Make sure someone at your hotel knows where you're headed and when you expect to be back.
Bring a change of clothes, extra blankets, a supply of water and snacks for the road.
Make sure your mobile phone is charged and ready to go.
Bring a GPS if you have one, or get one from the rental car company.
Carry all your identification documents with you as well as your travel insurance policy.
Rental car insurance
The rental car company will ask if you want to add insurance to your purchase. Do you need it? Maybe not.
Check your own auto insurance policy first. It's possible that the collision and comprehensive insurance on your policy extends to a rental car provided you are using it for personal use. If you have rented a car for business reasons, your insurance policy may not cover it. Ask your insurance agent for clarification.
If you're paying for the rental with a credit card, your credit card company may provide rental car insurance. To be sure, call the number on the back of the card to ask:

If you need insurance or if you need extra coverage that isn't provided by your credit card company.
Where you're covered. Some credit card companies may not extend coverage to certain parts of the world such as Europe.
Vehicles that are not covered. Your credit card insurance may not cover certain vehicles such as luxury brands or vehicles valued over a certain amount.
What the requirements are for getting reimbursed. For example, you may not be reimbursed if you don't notify the credit card company within a certain period of time after the incident.
The length of time you are covered. Most credit card company plans cover vehicles rented for up to one month.
It's always a thrill to jump in the car and see where the road takes you. Before you depart, some common sense and preplanning will go a long way toward making sure everyone has fun and returns home safely.