Top Halloween Costumes for This Year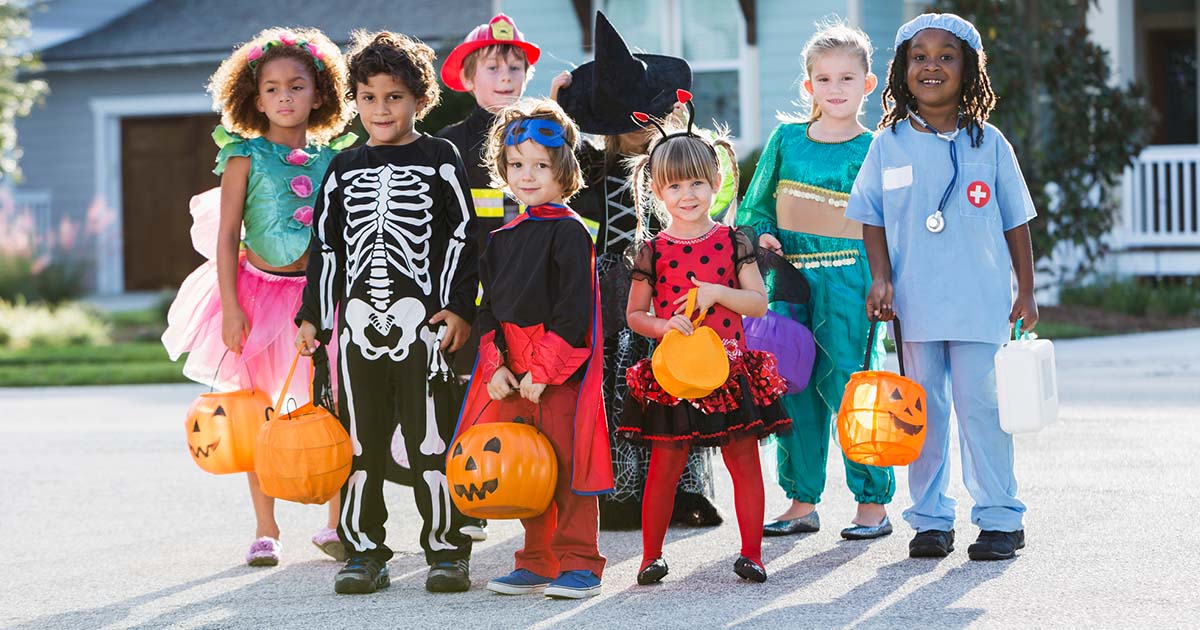 This Halloween, popular Halloween costumes for kids are based on movies and video games.
They include Top Gun: Maverick, Hocus Pocus 2, Lightyear and Fortnite. Top Halloween costumes for adults are inspired by pop culture and current events.
Top Gun: Maverick
In Top Gun: Maverick, set 30 years after the first movie, Maverick (Tom Cruise) confronts his past while training a group of young pilots. Top Gun is a popular Halloween costume choice among kids this year and Maverick is a favorite character to dress up as. Get your flight suit costumes now!
Hocus Pocus 2
Hocus Pocus 2 is a much-anticipated sequel to the Halloween classic Hocus Pocus. Sarah Jessica Parker, Bette Midler, and Kathy Najimy are reunited as the Sanderson sisters, three witches from the 17th century, who must be stopped by 3 high school students. Popular Halloween costumes for 2022 include Winifred, Mary, and Sarah Sanderson and are available for kids and tweens. Wigs, gowns, and capes are a must!
Lightyear
This spinoff/ prequel of the popular animated film Toy Story is the 5th in the franchise and follows Buzz Lightyear as he finds his way back home after being marooned with his crew. Lightyear costumes are popular with younger kids this year for Halloween. Buzz Lightyear is the most popular character to dress up as and Buzz Lightyear space ranger costumes are available even in toddler sizes. Official Disney light up costumes are available for older kids, and you can even get an inflatable costume or one with a skirt.
Fortnite
Fortnite is a very popular online video game that was released in 2017. Players can choose from three versions - Fortnite Battle Royale, where up to 100 players can fight to be the last one standing, Fortnite: Save the World, a cooperative survival and tower defense shooting game for up to 4 players, and Fortnite Creative, where players create battle arenas and worlds. Fortnite continues to be a popular choice for kids' Halloween costumes this year. Top Halloween costumes from Fortnite include Scratch, 8-Ball, Dark Bomber, Peely, Skull Trooper, Fade, X-Lord, Raptor, Rabbit Raider, Tricera Ops, and Brite Bomber among others.
Adults
Adults can have just as much fun dressing up on Halloween as kids! If you are taking your kids trick or treating, handing out candy, or going to a Halloween party, try the adult version of one of the popular kids' costumes or one of these top Halloween costumes for adults for 2022.
Dress up as the hit tv show Yellowjackets' high school soccer stars who turn in to cannibals to survive with soccer shorts, tube socks, and a varsity jacket, and a homemade patch.
Create a Beyonce-inspired outfit from her Renaissance album with silver sandals, rhinestones, and a long, gold wig.
Team up with some friends and go as FBI agents raiding Mar-a-Lago. Bring lots of file boxes and top-secret documents.
Be The Bear's Carmy Berzatto or Sydney with a white t-shirt, blue apron and Birkenstocks.
Reenact the hot dog finger scene from Everything Everywhere All at Once with latex gloves, a blouse, and cardigan.