Watch These Favorite Holiday Movies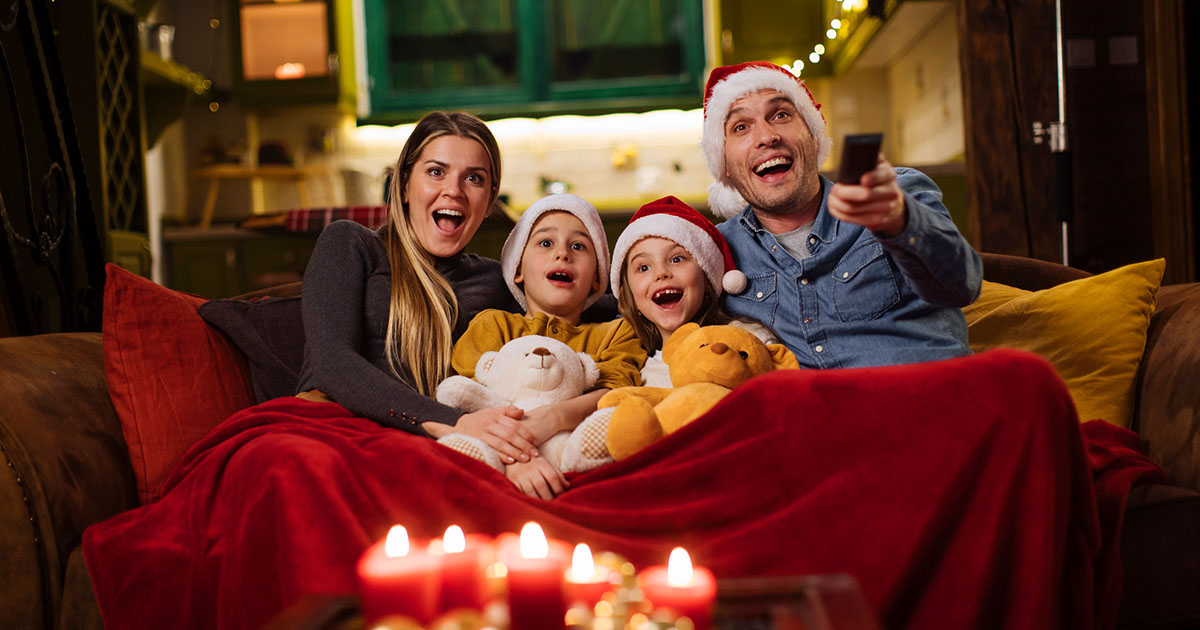 Whether you are a fan of the most popular holiday movies, love the classics, or like non-conventional holiday films, there is a favorite holiday movie for everyone!
Most popular holiday movies
These popular holiday movies are some of the first that come to mind for many people when they are asked about their favorite holiday movies.
Die Hard
This favorite holiday movie from 1988 stars Bruce Willis, who plays an NYPD officer trying to save his wife and other hostages taken by terrorists at a Christmas party in L.A.
The Nightmare Before Christmas
In this 1993 Christmas classic starring Danny Elfman, Jack Skellington causes chaos when he tries to bring Christmas home to Halloween Town after he discovers Christmas Town.
Home Alone
Macaulay Culkin stars as a mischievous eight-year-old in this popular holiday movie from 1990. He has to defend his house from burglars after his family accidentally leaves him behind at Christmas.
Love Actually
This favorite holiday movie from 2003 starring Hugh Grant follows the love lives of 8 couples in London. The stories are loosely connected and take place in the month leading up to Christmas.
Funny holiday movies
For many people, the best holiday movies are comedies like these:
National Lampoon's Christmas Vacation
Chevy Chase stars in this classic 1989 holiday comedy about the Griswald family's Christmas turning into a complete disaster.
Bad Santa
Bad Santa is a dark Christmas comedy from 2003 starring Billy Bob Thornton and Bernie Mac. A conman and his sidekick rob department stores on Christmas eve and get into trouble when Billy Bob Thornton's character befriends a child.
Classic holiday movies
No Christmas movie list is complete without these classic holiday movies:
It's a Wonderful Life
This 1946 classic holiday film has a solid score of 8.6 on IMDb and is rated #1 on the IMDb Top Christmas Movies of All-Time list. It stars James Stewart and Donna Reed and is about an angel that shows a frustrated businessman what life would be like without him.
Scrooge
In this 1951 classic about miserly Ebenezer Scrooge, a businessman who thinks Christmas is a waste of time, he is visited by the three Christmas spirits who attempt to change his outlook.
The Bishop's Wife
In this 1947 film, a bishop who is troubled with financing the building of a new cathedral prays for divine guidance. His plea is answered by an angel named Dudley who reveals his identity to the bishop. Christmas is coming and the angel is falling for the bishop's wife.
Movies you did not know were holiday movies
If you know a Scrooge who does not enjoy holiday movies, why not trick them into watching a film that is not traditionally associated with the holidays?
Edward Scissorhands
In this 1990 movie Edward Scissorhands, played by Johnny Depp, was built by an inventor, has scissors for hands and no experience with the outside world. The last third takes place during Christmas, there are holiday themes like kindness, and it would not be the same if it was set at a different time of year.
Gremlins
In this popular 1984 movie starring Zach Galligan a young man accidentally sets loose monsters that cause trouble in his small town. Although it is not conventionally thought of as a Christmas movie, Gremlins could be seen as a cautionary tale about gift giving and the monsters sing Christmas carols and wear Christmas hats.