Western celebrates the contributions of Asian-Canadians throughout history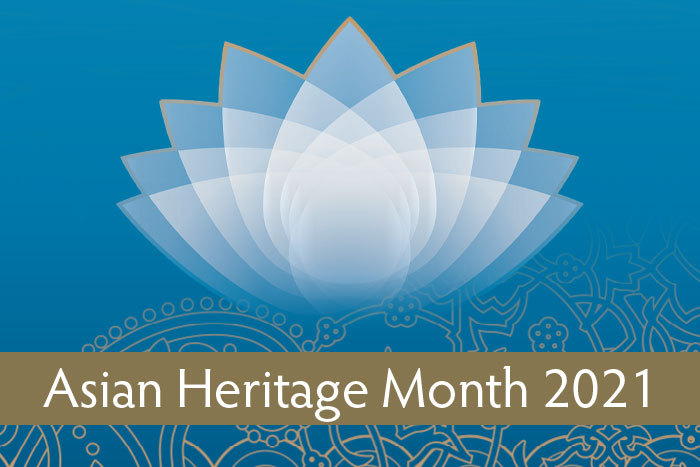 Asian Heritage Month is in May in Canada and is a time to learn about the contributions and achievements of Canadians of Asian descent. Throughout our history, Asian Canadians have done much to create the prosperous country we have today and continue to make us an inclusive, compassionate, and vibrant society. Asian Heritage Month has been celebrated since the 1990s. In 2001, Vivienne Poy, the first appointed Asian senator, proposed a motion to honour Asian Canadians. By 2002, May was officially designated as Asian Heritage Month by the Government of Canada.
Contributions of Asian Canadians
Canadians of Asian descent have shaped the country in countless ways, from the arts, science, politics, technology, sports, medicine, and every other aspect of Canadian society. Immigrants from East Asia, Southeast Asia, Southern Asia, and Western Asia have brought a rich cultural heritage of many ethnicities, languages, and traditions over the past two centuries.
We're excited to highlight some of the many prominent Asian-Canadians.
Payam Akhavan
As the co-founder of the Iran Human Rights Documentation Centre, Akhavan, who was born in Iran, has contributed to the activities of numerous NGOs and grassroots survivors' groups.
William "Bill" Gun Chong
The British Empore Medal is the highest honour given by the British government to non-British citizens. Chong is the only Canadian of Chinese descent to receive this prestigious medal for his mission to deliver medical supplies to occupied territories in China.
Regula Qureshi
An ethnomusicologist, Qureshi travels the world as a Urdu and Hindi languages/literature scholar. His lecture-recitals on Muslim chant, Indian music and the sarangi take place in Canada and the US.
Hazel Mae
A well-known sportscaster, Mae, a Canadian of Filipino descent, has been on many different sports networks such as Jzone and SportsDesk.
Sandra Oh
Oh, a Canadian-American actress of Korean descent, had a starring role on the popular television show Grey's Anatomy. She has won two Golden Globe Awards, four Screen Actors Guild Awards, and twelve Primetime Emmy Award nominations.
Inspector Baltej Singh Dhillon
Born in Malaysia, Baltej challenged the RCMP's uniform requirements which called for a clean-shaven face, and RCMP issued headgear. This sparked debate across the country, and in 1990, the federal government removed the ban on turbans. In 2016, Dhillon had risen to the rank of Inspector and oversaw the force's Operational Readiness Response Program.
Learn about Asian Canadian History
Asian Heritage Month emphasizes the importance of learning about the history of Asian Canadians, much of which is filled with hardship, discrimination, and oppression. Take this opportunity to do some research and discuss it with friends, family, and coworkers.
If you are of Asian descent, share your knowledge with others.
Asian Canadian Immigration
Captain John Meares, a British fur trader, came to Vancouver Island in the late 1700s with around 100 Chinese craftsmen and they built a trading post, ship, and dockyard. In the 1850s, Barkerville, the first Chinese village in Canada, was established when Chinese immigrants came from the United States to join the gold rush in British Columbia.
B.C. agreed to join Confederation in 1871 and the railroad connecting the country was built, largely by Chinese workers. Working and living conditions were extremely poor and Chinese workers had the most dangerous jobs at a fraction of the pay received by other workers. Many died in accidents and from disease due to the atrocious living conditions.
This was an early example of the oppression of Asian Canadians that would continue.
The Chinese Immigration Act of 1885 put a head tax on Chinese immigrants.
The Electoral Franchise Act of 1885 prevented Chinese immigrants from voting.
The continuous journey regulation of 1908 stated that immigrants were not allowed to come to Canada if they stopped in another country on their journey here.
In 1918 the Komagata Maru was not allowed to dock in Vancouver and was forced to return to India with its passengers almost two months later.
The 1923 Chinese Immigration Act or Chinese Exclusion Act stated that less than 50 Chinese immigrants were allowed to enter the country between 1923 and 1947.
During World War II Japanese Canadians were forced from their businesses and homes and sent to internment camps.
The first wave of Japanese immigrants came to Canada between 1877 and 1928. In 1948 the Dominion Elections Act was repealed and the right to vote was given to people of Asian descent who were unable to vote. Large numbers of Korean immigrants came to Canada in the 1940s. The second wave of Japanese immigrants came after 1967. In the late 1970s and 1980s refugees from Cambodia, Laos, and Vietnam came to Canada to escape civil war.
For more information and a detailed timeline, visit https://www.canada.ca/en/canadian-heritage/campaigns/asian-heritage-month/important-events.html.