What Do You Know about Canada's Black Communities?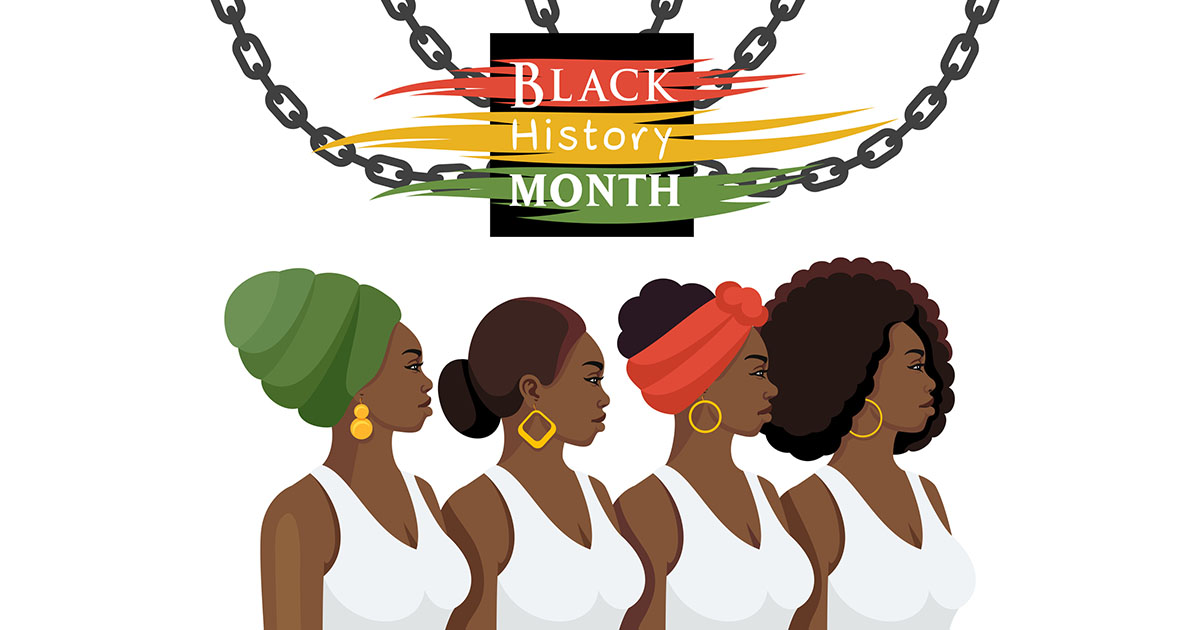 February is Black History Month. It's an opportunity for Canadians to learn about and honour the legacy of Black people in Canada and their historic communities.
The 2023 theme for Black History Month in Canada is: "Ours to tell." This theme lets us learn more about Black communities in Canada and their histories, successes, sacrifices and triumphs.
Historic Black communities in Canada
Nova Scotia is home to historic Black communities. Black Loyalists came as refugees after the American Revolution between 1782 and 1785. About 3,500 people settled throughout Nova Scotia in communities such as Annapolis Royal, Clements, Granville, Birchtown, Brindleytown, Preston, Little Tracadie, Chedabucto, and Halifax.
A group of 600 exiled Jamaican Maroons followed in 1796, settling in Preston Township. They helped build Government House, worked on new fortifications at the Halifax Citadel and served in the militia.
The War of 1812 between the United States and Britain resulted in about 2,000 Black refugees seeking freedom with many settling in Halifax and Dartmouth.
Africville
The Africville National Historic Site of Canada remembers Halifax's historic African Canadian community. Their homes were demolished in the 1960s and the land converted into municipally owned Seaview Park. Africville became a symbol of the ongoing struggle by African Canadians to defend their culture and their rights.
Africville was initially settled by African Canadians looking for jobs in Halifax during the 1830s and 1840s. The community grew during the 19th century with its own school and church, the Seaview African United Baptist Church. Over the years, the City of Halifax consistently denied Africville municipal services and cleared the area in the 1960s.
Other Black communities
Montreal's Little Burgundy
Montreal was known as a railway hub in the late 19th century and that led to the migration of hundreds of Black workers from the United States, the Caribbean, and the Maritimes. It became home to many African-American, Black Canadian and Afro-Caribbean workers due to its location near Montreal's train stations where they worked as train car porters.
The neighborhood was home to people whose ancestors had been enslaved in Canada as well as those whose families had escaped slavery in America via the Underground Railroad.
Famous jazz pianist and composer Oscar Peterson grew up in Little Burgundy. His father, Daniel, worked as a porter for Canadian Pacific Railway and was an amateur musician who taught himself to play the organ, trumpet and piano.
Toronto's Little Jamaica
From 1958 through to the 1980s, many immigrants came to Canada from Caribbean islands with almost 100,000 from Jamaica. They came to work as railway porters, nurses, domestics, among other jobs, and many chose to settle in Toronto.
The Eglinton West district in Toronto is known as "Little Jamaica." It's the second largest hub for reggae music after Kingston, Jamaica.
In 2015, a large mural was created to celebrate Jamaican contribution to the community and a Heritage Toronto Plaque is now located in the designated reggae laneway named "Reggae Lane."
Famous Canadians with ties to Little Jamaica: musician and entrepreneur Horace (Rap) Rose, entrepreneur Monica Lewis, and musician Leroy Sibbles.
Amber Valley, north of Edmonton
The community was one of several in Alberta and Saskatchewan settled by Black people from Oklahoma, Texas and other states, who were looking for a life away from racial segregation and violence. The population grew to about 1,000 by 1911.
In the 1930s and 1940s, some of Amber Valley's residents began to move to Calgary, Edmonton and Winnipeg in search of jobs. In Amber Valley, older generations passed away and their homesteads were sold.
Violet Pauline King Henry, was the first Black woman lawyer in Canada, the first Black person to graduate law in Alberta and the first Black person to be admitted to the Alberta Bar. King's father John and his extended family moved to Amber Valley in 1911 as part of a group of African American farmers migrating from Oklahoma to Alberta.
Hogan's Valley, B.C.
Hogan's Alley was the unofficial name for a T-shaped intersection at the southwestern edge of Strathcona that formed the nucleus of Vancouver's first concentrated Black community.
The first Black immigrants arrived in British Columbia from California in 1858 and settled in Victoria and Salt Spring Island. They began migrating to Vancouver in the early 1900s, making their homes in eastside Strathcona, a working-class neighborhood that was originally home to Vancouver's Italian community, as well as the southern edge of Chinatown.
They were joined by Black homesteaders from Alberta, who originally came from Oklahoma, and by Black railroad porters who worked at the Great Northern Railway nearby. Housing discrimination in other parts of Vancouver also concentrated the city's Black population in Hogan's Valley.
Most of Hogan's Alley was destroyed around 1970 for the construction of the Georgia Viaduct.
Famous Canadians with ties to Hogan's Alley include Nora Hendrix, grandmother of famous musician Jimi Hendrix, and community activist, and entrepreneur Vie Moore.