What does off-road vehicle insurance cover?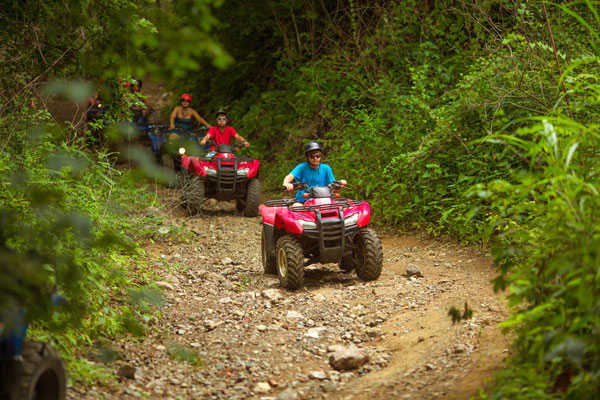 What is off-road vehicle insurance?
After you leave your property, your homeowners' insurance does not provide much coverage for your off-road vehicle, such as a snowmobile, golf cart or ATV. Your vehicle insurance probably will not cover you if you take your car off road.
Do you need off-road vehicle insurance?
If you have an off-road vehicle or take your car off roading, you need off-road vehicle insurance to cover you if there is an accident.
Off-road vehicles require insurance by law. For example, in BC, there is a minimum insurance requirement of $200,000 liability.
Types of vehicles off-road vehicle insurance covers
Off-road vehicle insurance can insure:
All-terrain vehicles
Dirt bikes
Snow bikes
Home builts
Trikes and three wheelers
Dune buggies
Golf carts
Property damage
What does off-road vehicle insurance cover?
Property damage liability coverage can cover repairs to another person's property if it is damaged in an accident involving your off-road vehicle.
Bodily injury liability coverage may help with someone else's medical bills if you are found liable for the accident they were injured in.
Collision coverage may help cover the cost of repairing damage to your vehicle from a collision.
Comprehensive coverage insures your off-road vehicle for damage caused by circumstances other than a collision, such as theft or hail.
Accident benefit coverage
If you are injured in an off-road vehicle accident, the costs associated with your injury will be covered regardless of who was at fault.
How does off-road vehicle insurance work?
Make sure to read your policy and understand how it works so you are prepared if you do need to use it.
Know your coverage limits
Get a policy that has coverage limits that work for you.
Know what your deductible is
Before insurance will help pay for a claim, you will have to pay your deductible. Choose a policy that has a deductible that is reasonable for you.
You may qualify for a discount on off-road vehicle insurance if you are a member of a club or already have another policy through your insurer.