What items should be included in an emergency roadside kit?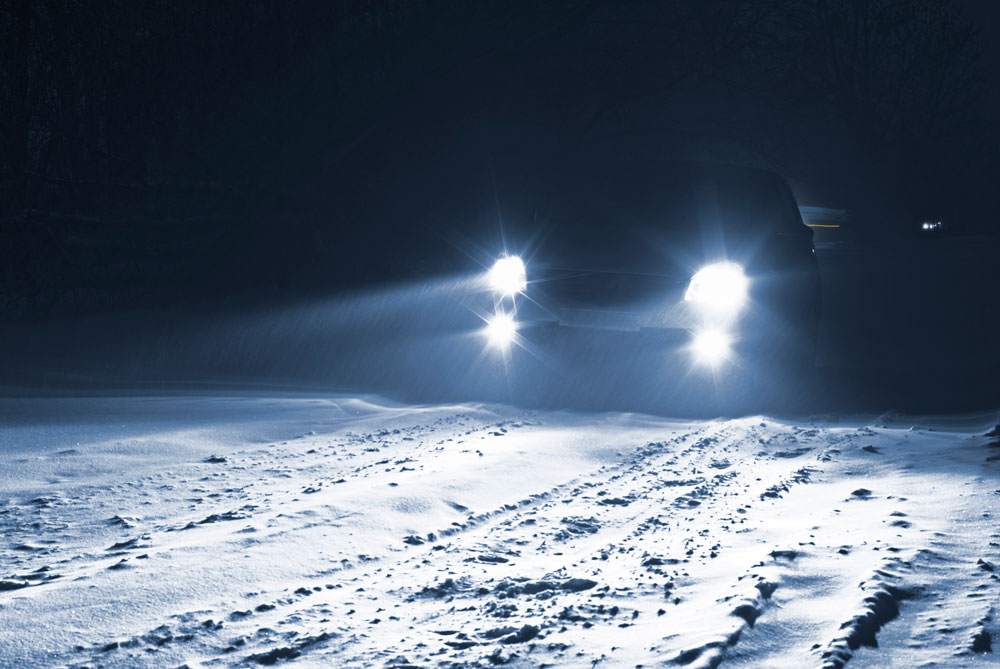 It is always important to be prepared in case your car breaks down or gets stuck in the snow, but having the proper equipment with you is especially crucial during a Canadian winter. You can face many hazardous situations while driving during the winter months, including black ice, slush, blizzards, wind, cold snaps and heavy snowfall.
What should you put in an emergency roadside kit?
Make sure to have an emergency roadside kit in your vehicle. It should include everything you need for helping you get unstuck if you get stuck in the snow. If you are not able to get your car moving again, you will need survival supplies while you wait for help.
Tools for getting unstuck
Tire chains
Bright LED flashlight
Shovel
Traction mats
Car jump starter
A tarp (to avoid kneeling in the snow or losing tools)
Scraper for your windshield
Survival supplies
Water
Water filter
Road flares
Warm clothing
Gloves
Maps
Reflective emergency blanket
Lighter and waterproof matches
Candle in a can
Camp stove
Extra gas
Pocket radio
Non-perishable food like energy bars
Tow rope
Propane heater
Duffel bag for storing supplies
Fire extinguisher
Antifreeze
Windshield washer fluid
Phone charger
Paper towels
Duct tape
First aid kit
Paper and pen
Whistle
What should you do if you get stranded?
Do not leave your vehicle to stay warm and avoid getting lost.
If you do not have water, melt snow but do not eat it or you can get hypothermia.
Keep your clothing dry.
Try to conserve energy and do not try to shovel your car out if it looks like you may not be able to.
Turn the ceiling light on instead of the hazard lights or headlights to make the car battery last longer.
Use a candle in a can for warmth instead of the car heater.
Set up road flares or turn on warning lights.
Move your arms and legs to keep your circulation going.
Open a window that is sheltered from the wind to let in fresh air.
Turn the engine off as much as possible and make sure the exhaust pipe is unobstructed.
Look out for other cars and emergency responders.