What kind of insurance do you need if you have a home-based business?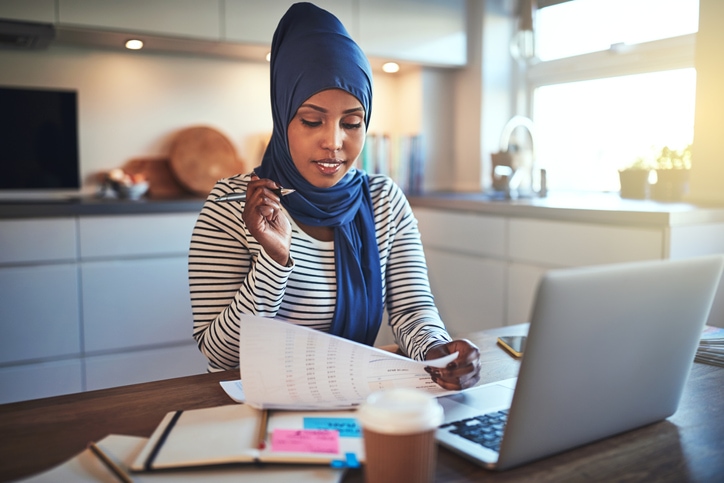 April 27, 2019
Is home insurance enough if you have a home-based business?
Many Canadians enjoy the flexibility and convenience of having a home-based business, but few consider whether their home insurance policy would cover them if anything went wrong. Assuming that it would is not only inaccurate, but business activities can actually void your existing home insurance.
Why do you need additional insurance?
Home insurance is for your home, not for a business. Using your home for other purposes, like running a business, is not covered. If you have a lot of high-value equipment or inventory or have clients come to your home, you need additional insurance for your business. At the very least, you need coverage for your equipment or inventory being stolen or damaged, or a client, employee, delivery person, or contractor getting injured on your property. Not having the proper coverage puts your home and business at risk.
Options for insuring your home-based business
Home-based business insurance covers equipment, inventory, business interruption (for an insured loss that affects your business), and liability for clients and employees. The type of insurance you need depends on what kind of business you have. If you have a small business, you can add home-based business insurance as an extension of your home insurance policy. If it is larger than a typical one- or two-person business, you may need standard business insurance.
What kind of insurance do you need?
Consider what could go wrong with your business, how you can prevent it, and how you will pay for it if it does and decide what you need coverage for.
Business property insurance
Business property insurance covers damage and loss of property. Home insurance alone likely would not cover all of your property if it was stolen or damaged. Also, business equipment is only covered on your property, not when you take it with you.
General liability coverage
Liability is the biggest risk when running a home-based business. If clients come to your house, you need general liability coverage. Your home insurance liability coverage does not cover clients of your business.
Errors and omissions insurance
If you are a consultant or work for a high-profile agency you may be required to have errors and omissions insurance. This protects you from issues like errors, typos, delays, inaccurate information, and breach of contract.
Business interruption insurance
Business interruption insurance covers lost revenue if your business has to stop operations due to a fire or other disaster.
Business vehicle coverage
If you use your car for business purposes, you need to have it insured for business use.
Having disability insurance is a good idea in case you are unable to work because of a disability.
Common policies for home businesses
Adding an endorsement to your home insurance
It may be enough to add an endorsement to your home insurance if you do not use a lot of expensive equipment for your business and clients do not come to your home. However, liability insurance is not included, and you should consider adding it.
Home-based business insurance
In-home business insurance typically covers injury and theft for up to 3 employees, covers up to $10,000 in losses, and costs about $250-$500 a year. It does not include errors and omissions insurance.
If you need more than $10,000 of coverage you will need a business owners policy. It covers a higher loss and is especially useful if your business has more than one location. It generally includes damage to or loss of equipment and documents, professional liability, liability for customers, clients, employees and contractors, business interruption, and sometimes using your car for business purposes. Business owners insurance can cost as little as $42 a month.
Home-based business insurance is affordable and there are many options available, so talk to your insurance provider to find out what is best for you and your business.