Where and how do you connect electric cars?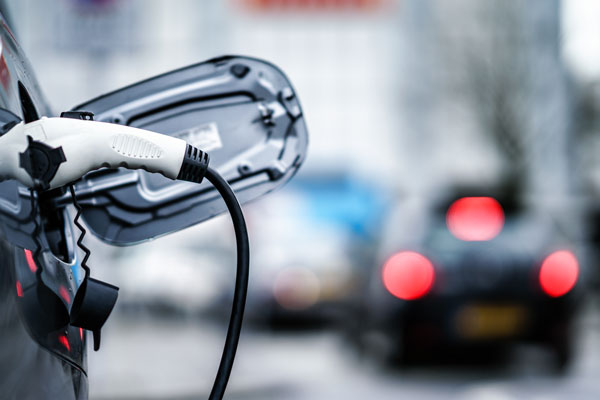 There are two kinds of electric vehicles available and they are becoming more common in North America. All electric vehicles need to be plugged in, which can be done at home and at charging stations that are popping up from coast to coast.
Types of electric vehicles
There are more than 45 types of electric cars available in Canada.
BEVs
BEVs, or battery-electric vehicles, are powered by electricity only and do not produce any emissions.
PHEVs
PHEVs, or plug-in hybrid electric vehicles, produce no emissions when in electric mode and have a larger range than BEVs.
How far can an electric vehicle go before needing a charge?
Weather, driving habits and road conditions all affect the range an electric car will get, but they can generally go for 200-250 km on one charge with some models being able to travel up to 400 km without recharging.
Cold weather affects the range of electric vehicles and can reduce it to about 75- 100 km per charge in extremely cold temperatures.
How to recharge an electric car
How long it takes to charge a battery depends on how full the battery is and how it is being charged. There are three charging speeds, or levels.
Level 1
Electric cars come with a cord that plugs into a household outlet. This is the slowest way to charge your car, but it is usually enough for people who only drive short distances or have a car with a small battery. Charging for one hour will generally get you about 8 km of driving. Although it is slow, it means you can plug your electric car in anywhere and get a full charge overnight.
Level 2
The most used method of charging is level 2, and most drivers install a charging station in their home. This type of charging station can be installed by an electrician and requires 240 Volts and 30 Amps. Level 2 charging stations are twice as fast as level 1 charging stations.
The standard plug for level 2 charging stations is a J1772 and is used by all electric cars in North America except Teslas, which come with an adapter.
Level 3
Level 3 is the fastest charging option and only takes 30 to 45 minutes to charge your battery to about 80%. There are level 3 charging stations along major routes throughout Canada.
According to Natural Resources Canada, $182.5 million is being invested in developing a network for charging electric vehicles and establishing standards for infrastructure and electric cars across Canada and the United States.
How to locate an electric car charging station
If you are going on a trip in your electric vehicle, make sure to plan so you can find charging stations on the way to your destination. There is a map of charging stations on the Natural Resources Canada website (link below), which shows over 5,000 charging stations across the country. Of those, almost 800 are fast-charging.