Why you need travel insurance during Covid-19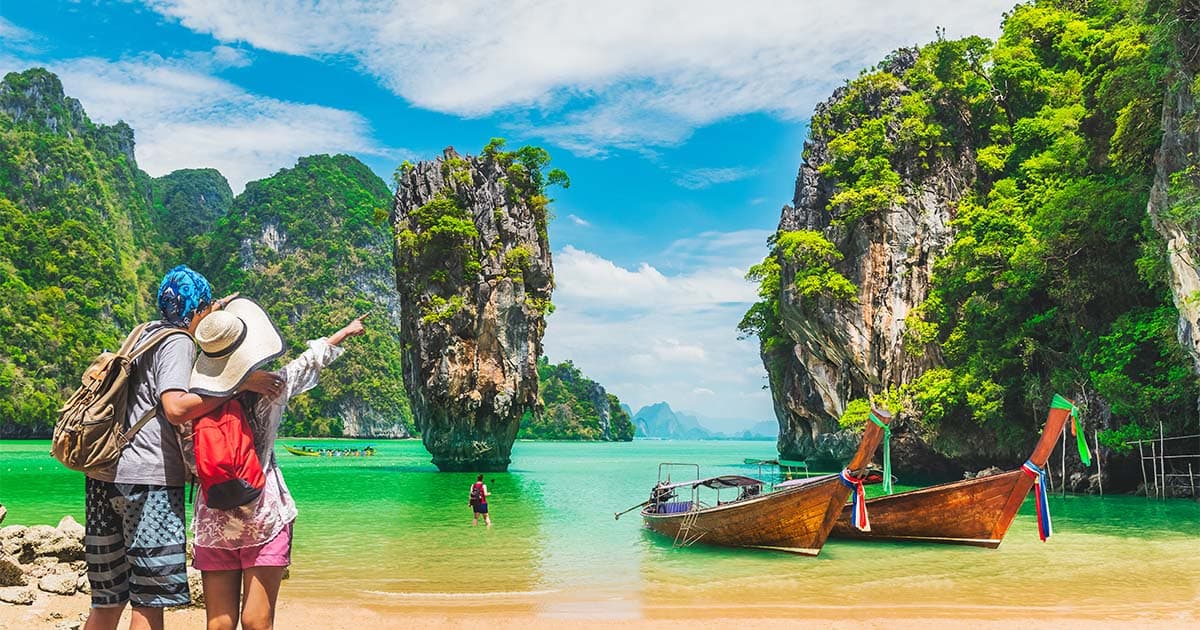 Travel insurance is an important part of preparing for your trip because your provincial health insurance does not cover you when you leave the country. In addition to medical insurance, travel insurance also provides coverage like trip interruption and cancellation, which means the trip you saved up for all year can be rescheduled in an emergency.
Traveling during the pandemic means extra risks like travel restrictions coming into place while you are away, having to quarantine in another country, getting sick, and potentially being hospitalized abroad.
Some countries require tourists to have travel insurance
Some countries required tourists to have travel insurance even pre-pandemic, and some countries now require it to cover COVID-19 related costs like medical expenses and quarantine.
Vice President of insurer WorldTrips, Clayton Coomer, told CNBC that "countries are doing it so they don't have to absorb any financial burden for treating uninsured tourists who may contract Covid-19. [The situation] is evolving so much, especially with omicron."
Angela Borden, product marketing strategist with insurer Seven Corners, said that "some countries require a specific policy amount while others do not."
How can you add coverage for COVID-19 to your travel insurance?
Martin Firestone, president of Travel Secure Inc in Toronto, said in October 2021 that unlike at the beginning of the pandemic, "if you are fully vaccinated, most insurers are now going to cover you for COVID without having to buy a rider or an additional expense." Most insurers have not capped coverage amounts or increased premiums because of COVID-19 coverage and COVID-19 is being treated like any other medical emergency.
For unvaccinated travelers, some insurers offer COVID-19 riders for COVID-19 related medical costs. This does add to the cost of the policy and coverage is capped.
But not all travel insurance covers trip cancellation or interruption so make sure to understand your policy. Because governments have made it clear that borders can close at any time, COVID-19 is listed as a "known cause" and is not covered. Some companies cover travel disruptions caused by changes in government travel advisories.
According to President of the Association of Canadian Travel Agencies Wendy Paradis, "it is important to work with a professional travel agent to make your travel arrangements and to ensure that you have the coverage that is right for you, as what is and isn't covered differs with each insurance provider, especially in the time of COVID."
What does travel insurance cover?
Travel insurance policies that cover COVID-19 can have:
$1,000,000-$5,000,000 coverage for COVID-19 related medical emergencies and the payout can depend on an individual's vaccination status
Up to $5,000,000 for non-covid-19 related medical expenses
Interruption coverage in case of quarantine
Health services and transportation
Plans that cover COVID-19 also include basic travel insurance like:
Hospitalization and physician services
Emergency transportation back home
Repatriation
Trip interruption to cover expenses related to cutting your trip short because of quarantine or for other reasons
Check travel advisories
Check travel advisories here when you plan your trip and right before you leave: https://travel.gc.ca/travelling/advisories Be aware that your insurance may not cover travel to destinations with "avoid all travel" or "avoid all non-essential travel" advisories before your departure date. As of December 15, 2021, the Government of Canada says to "avoid non-essential travel outside Canada, regardless of your vaccination status."