Winter can be a crash course for unprepared drivers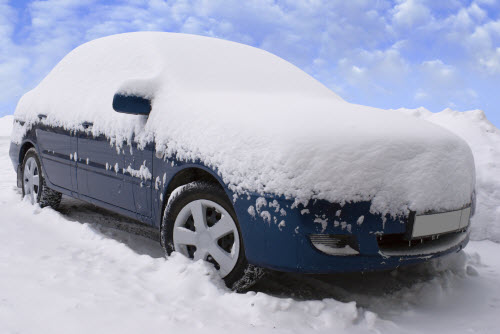 No matter where you intend to drive this winter, take your time getting there and be prepared for an unplanned roadside stop, says Western Canada's largest network of insurance brokers.
From coast to coast, winter brings an increase in accident claims. Whether it's driving in heavy rain during the darker days, a trip up to the cold climates of a local ski hill, or getting to work on a snow day, the winter season spells trouble for motorists.
The number of accidents goes up in the winter, especially after the first snowfall which typically accounts for the highest number of collisions. After a few months of summer road trips, people forget to take the necessary precautions for winter driving. Planning ahead and taking the time to make sure you know what to do in winter conditions is paramount for your safety, which is also our number one concern.
On average, customer claims can go up more than a third during the winter months compared to the rest of the year, according to industry data.
However, there are some simple steps to avoid a winter collision during subpar driving conditions. Some of her top tips include: increase your following distance; focus your attention as far ahead as possible to anticipate lane changes, turns and curves; avoid passing other vehicles; slow down and allow extra time to get to your destination.
With a career in claims spanning more than two decades, one of the main things Lang has learned is that motorists are completely unprepared for being stranded roadside – a situation made worse in winter. Drivers should dress for the elements and have a winter emergency kit, she points out. People have a garage-to-garage mentality in terms of going from their house to their destination. The normal story I hear is people just throwing on a pair of shoes and a light jacket before getting in their car. Even in the city if you get in an accident or have car problems, a two-walk block or multiple-hour wait for assistance could jeopardize your personal health and safety.
Must-haves in your car should be: fully charged cell phone, flashlight, first-aid kit, blanket, shovel and sand, emergency food pack, booster cables, warning light or road flares, and extra windshield fluid.
And if the unforeseen should happen, motorists should safeguard themselves if they get out of their car.
We strongly encourage everyone if their car is driveable, to pull off to a safe place and to use caution when they get out for assessing the damage. By lingering in moving traffic, you risk causing another accident or being seriously hurt by a passing vehicle.