10 Things to Avoid When Buying Your First Home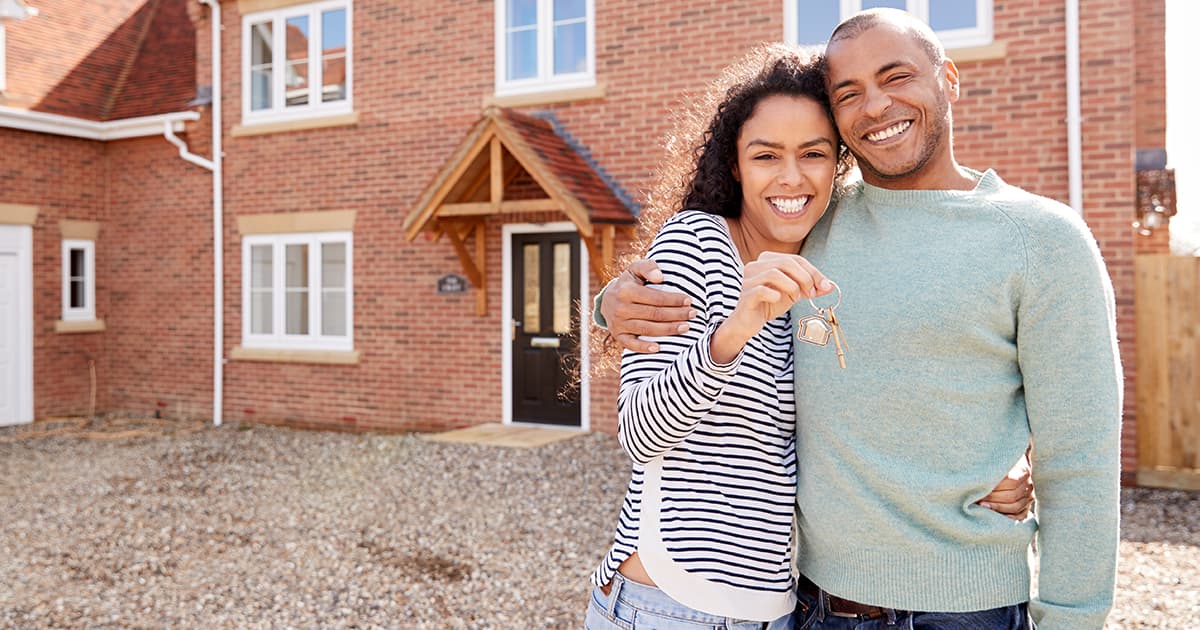 It is easy to get caught up in the excitement of buying your first home. Take the time to avoid these common mistakes first-time homebuyers can make.
Following these top 10 tips will help make the buying process easier when you do find your dream home.
1. Not shopping around when choosing a mortgage
Apply for a mortgage with a few lenders to compare loan products, closing costs, interest rates, and lender fees. This will also put you in a position to negotiate for the best deal and give you an idea of what you can afford.
2. Not getting pre-approved before looking for a home
It is essential to already be pre-approved when you find your dream home. It allows you to be more competitive by having a pre-approval letter, without which you may not be considered if you are up against other buyers who have one.
Getting pre-approved shows sellers that you are serious about purchasing a home and are able to finance it. Your pre-approval letter is typically good for 90 days and shows the loan amount you qualify for, your loan program and interest rate, and your estimated down payment amount. You may also be asked to provide proof of funds for your down payment.
3. Assuming you need a 20% down payment
While having a downpayment of at least 20% lets you avoid mortgage insurance, it is not always required and not always the best option. If you wait to save up 20%, your home-buying timeline might be pushed back for years and then a 20% downpayment will be even larger. If your home costs less than $500,000, you only need to come up with a 5% down payment.
4. Not being aware of your credit score
Check your credit report every year to know where you stand with credit issues like late payments, debt, and debt collection actions. Keep your credit score as good as possible to avoid higher interest rates or your mortgage application being rejected.
Look for mistakes and report them to the creditor and reporting agency. You can boost your credit score by not using all of your available credit, paying bills on time, and making more than minimum monthly payments.

5. Financing another large purchase at the same time
One of the biggest mistakes first-time homebuyers make is to finance a car or buy new furniture or appliances on credit before their mortgage closes. Lenders do a final credit check before closing and new debts are a red flag.
Increasing your debt-to-income ratio makes you a less attractive borrower, so avoid large purchases on credit for 6 months to a year before buying your home.
6. Maxing out your credit cards
Maxing out your credit card is one of the most important things not to do when buying a house. To keep debt down and to get the best mortgage rates, keep dept below 30% of your credit limit. Pay the balance off every month if possible.
7. Not having a home inspection
A home inspection will protect you from major issues with the house that might not be obvious right away, such as foundation problems. Even if you are planning on doing renovations, it is essential to know how much work your home will need and when.
You can make a home inspection a requirement when making an offer on your home. If any problems are found, you will not be obligated to follow through if the seller will not fix them before the closing date.
8. Getting a new job
Your lender needs to see that you have a stable source of income in an amount that will allow you to pay off your mortgage. Even if changing jobs will be better for your career, you should wait until your loan closes, especially if part of your salary will come from commissions or you are taking a lower-paying job.
9. Opening or closing a line of credit
Because mortgage lenders check your credit before pre-approving you and just before closing, you could be unable to get a mortgage even if you were preapproved. Opening or closing lines of credit can increase your debt-to-income ratio and lower your credit score and you may no longer qualify for your mortgage.
It is a great idea to pay off debts before buying your home, but your credit score is generated partly from the length of credit. Keep the account open to avoid that credit history being removed from your report.
10. Choosing not working with a realtor
Buying your first home on your own is complicated and time-consuming. A realtor can help you find the right home and deal with issues regarding the property itself and negotiating with the seller. They will also prepare the legal documents needed to buy your home. Do not let the seller's agent represent you and hire your own to help you make the best choices. Real estate agents are paid by the seller, not the buyer, so you have nothing to lose.