How to Review and Upgrade Your Farm Insurance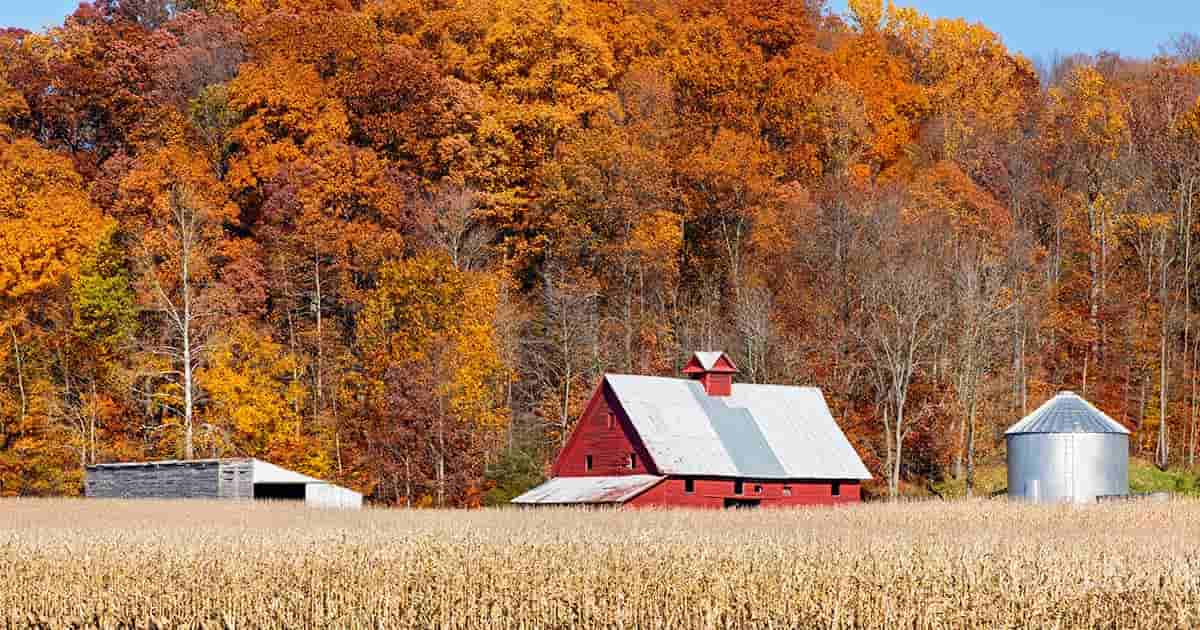 Fall is here and it's time to check your farm insurance to ensure you have the right coverage for your farm operations.
Here are the steps to help you review and upgrade your farm insurance:
1. Review your current policy
Carefully review the policy to understand what it covers and what it doesn't. Pay attention to details such as coverage limits, deductibles, and any exclusions.
2. Assess your farm operations
Make a comprehensive list of all the activities and assets on your farm. This should include crops, livestock, buildings, equipment, and any other valuable assets. Consider how your farm operations have changed since you last purchased or updated your insurance.
3. Evaluate your coverage needs
Based on your assessment of your farm operations and assets, determine your insurance needs. You'll want to consider the following types of coverage:
a. Property insurance:
Property insurance can cover farm structures, equipment, and inventory. If you've made improvements or added new buildings or machinery, update your coverage accordingly.
b. Liability insurance:
Protect yourself from lawsuits and liability claims related to accidents on your property. Liability coverage can also include product liability if you sell farm products direct to consumer.
c. Crop and livestock insurance:
Evaluate whether your current coverage for crops and livestock is sufficient based on whether there have been changes in your stock since you last checked your insurance. Speak to an expert to adjust it based on the value and quantity of your crops and livestock.
d. Business interruption
Most farmers are careful to include coverage for income loss in case their farm operations are disrupted due to unforeseen events like natural disasters.
4. Contact your insurance provider
Western Financial Group can help you understand your options, provide quotes for different coverage levels, and answer any questions you may have.
5. Consider specialized coverage
Depending on your specific farm operations, you may need specialized coverage such as crop hail insurance, livestock mortality insurance, or equipment breakdown coverage. Discuss these options with your insurance provider.
7. Update your policy
Once you've chosen the insurance coverage that suits your needs, work with your insurance provider to update your policy. Ensure that all the details are accurate and that you fully understand the terms and conditions of your coverage.
8. Review annually
Farm operations can change from year to year. It's essential to review your farm insurance policy annually to ensure it continues to meet your evolving needs. Make adjustments as necessary.
9. Maintain records
Keep detailed records of your farm operations, including inventory, equipment lists, and any changes you make to your property. These records can be invaluable when making insurance claims.
10. Emergency plan
Develop an emergency plan that includes contact information for your insurance provider, agent, and a list of emergency services in case you need to file a claim quickly.
Remember that farm insurance is a critical component of risk management for your agricultural business. Regularly reviewing and upgrading your coverage will help you protect your investment and assets in the long run. We recommend doing this on an annual basis. If you'd like personalized help, get in touch with one of our Western farm insurance experts!