2022 Western Fitness Challenge: The Holy Walkamolies win!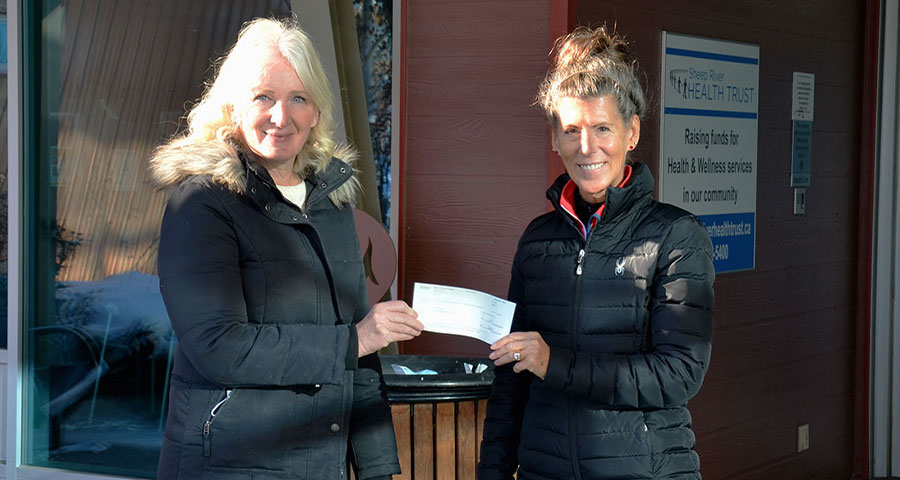 The Holy Walkamolies walked and walked some more to be this year's champions of the Western Fitness Challenge!
Barb Robinson's winning team walked and worked out with an estimated 265,937 minutes over the last six months.
Barb says the Holy Walkamolies had a lot of laughs and fun along the way.
Overall, Western's teams did an incredible 58,000 hours of exercise with 738 Western employees taking part.
Barb's team is donating its portion of funds to the Okotoks Family Resource Centre.
"With so many families struggling right now, the Okotoks Family Resource Centre services offered are near and dear to our heart," she says.
"We are requesting the funds be provided for Emergency Assistance," says Barb, who works as Auditor, Internal Operational Control Team (IOCT).
"Occasionally families experience difficulties that are beyond their control, and today's economy has created enormous financial stress for some local residents."
Second place went to Lani Gwilt's team, Scrambled Legs and Achin', as the team that collected the most sponsorship money.
They were motivated to increase their fitness levels and have fun.
Scrambled Legs and Achin' team members did an incredible 20,380 squats, winning the squat challenge, and did 1,753 burpees. They also did a lot of walking, especially with dogs, medieval sword fighting, baseball, and some golf and hiking.
"We did really well in both the burpee and squat challenges with a lot of talk back and forth to try to meet goals," says Lani, who works as an Insurance Advisor.
"We started out with only 18 members on our team, and we were really motivated to try and keep up with the teams that had more than 22 members."
Lani's team is donating their portion of the funds to the Jumpstart program, which gives kids from families in financial need the ability to participate in fitness, try out a new sport, or continue with a favourite one.
"We chose them as we realized how important fitness is and want to help give this ability to children in our community," she says.