4 Pros and Cons of Collision Insurance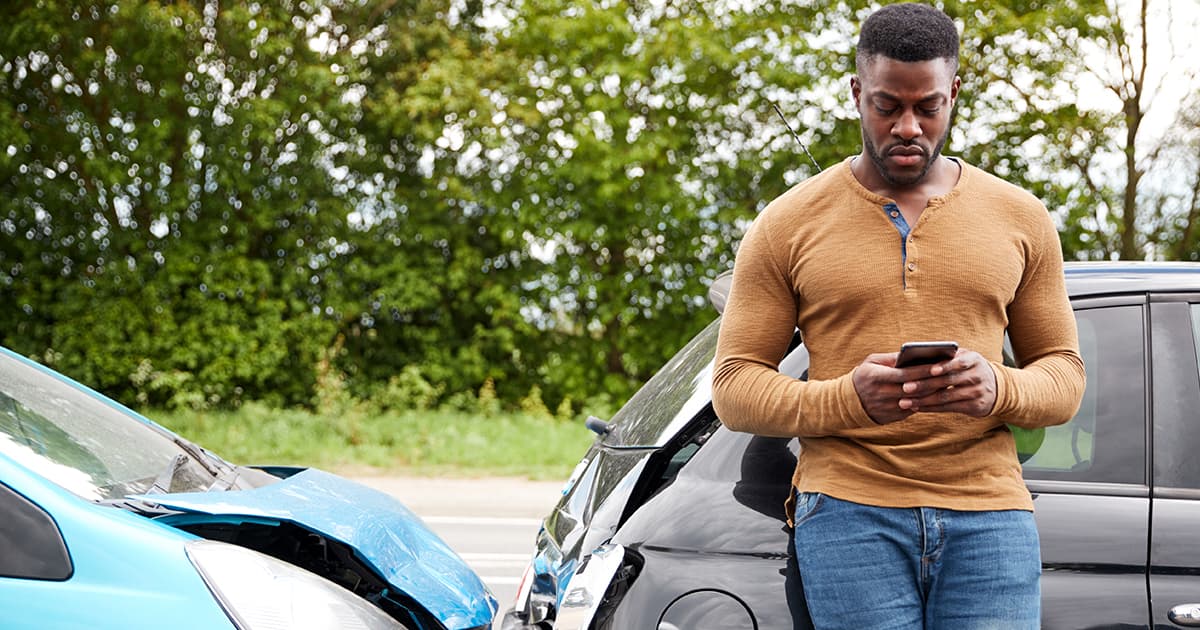 Collision insurance covers damage to your car when it is involved in a collision with another vehicle or object. If you are in an accident, your car insurance policy will cover the cost of repairing your vehicle up to the limit listed in your policy (not including the deductible).
While it is ideal to have as much coverage as possible, there are some pros and cons to consider when deciding whether to buy collision coverage.
4 pros of collision insurance
The main benefits of collision insurance include saving money on repairs, being able to finance your car, coverage for a range of damage, and peace of mind.
1. Collision insurance can save you money if your car is new
If you have a new or expensive car, the cost of repairing significant damage can be very high. If you have collision insurance, most of this cost would be covered.
2. It gives your peace of mind
Driving is unpredictable and even good drivers have accidents. You never know what situation you will encounter on the road or what another driver may do. Having collision insurance means that you do not have to worry about the financial impact of an already stressful situation if an accident does happen.
3. Your lender may require collision insurance
If you are leasing or financing your car, you will most likely be required to have collision insurance by your lender. This protects their investment if your car is damaged or written off. Make sure to read your contract carefully so you are not breaching it if you opt out of collision insurance.
4. It covers more than just collisions with other vehicles when driving
Collision insurance covers accidents with stationary objects and road hazards and damage to your car when it is parked.
If your car is damaged in almost any kind of collision, even one with a street sign or pothole or when it is stationary, collision insurance typically covers this type of damage.
Your Western car insurance expert will answer any questions you may have about car insurance.
4 cons of collision insurance
Sometimes, collision insurance may not be the best choice for you because of cost and the limits of what it covers.
1. cost
The most common reason drivers choose not to have collision insurance is the cost. Your car insurance premium will increase if you do purchase it and the cost depends on factors like the value of your car, where you live, your driving record, and your deductible. Shop around to find the best car insurance for you.
2. It may not be worth it for older cars
If your car is older or not that expensive, paying more for your car insurance may not be worth it. If the value of your car is lower than the deductible or the policy limit, the level of collision insurance is not worth the cost because you would not get much of a payout if there is an accident or non at all if the deductible is too high. You may be better off setting aside the money you would spend on collision coverage every month.
3. Collision insurance does not cover all types of damage
While it is great coverage for car accidents, collision insurance does not cover fire, theft, extreme weather, natural disasters, vandalism, or damage from collisions with animals. This type of damage is covered by comprehensive car insurance.
4. You will still need other types of car insurance
Collision coverage is optional, and you still need to have mandatory car insurance in addition to it. Third-party liability and some other types of coverages are required in Canada, with some differences between provinces. You still need coverage for people in other vehicles, you and your passengers, and damage to property that belongs to others.
When should you keep your collision coverage?
In some situations, it may be best to have collision coverage.
If you cannot afford a new car if your vehicle needs to be replaced, you should keep your collision coverage until you can start saving up for a new one.
If you would rather not risk having to pay for repairs, collision coverage will give you peace of mind.
If you have a poor driving record, you may be more likely to have an accident. Collision insurance makes the claims process smoother, and you do not have to pay for repairs.
If you are financing or leasing, you probably need collision and comprehensive coverage.
When should you consider dropping collision coverage?
Sometimes collision coverage may not be worth it.
If your car is older, you may want to drop collision coverage. Drivers generally drop it if it costs more than 10% of their car's value or if 3-5 years of collision coverage exceeds their car's value.
People often drop both collision and comprehensive insurance to save money on car insurance. If you are willing to risk covering all physical damage to your car yourself, you might consider this option.
Ultimately, whether you have collision coverage is a personal choice based on your comfort level with potentially having to pay for extensive repairs yourself. Do your research, evaluate your situation so that you can make an informed decision.