5 Facts About Pricing Your House to Sell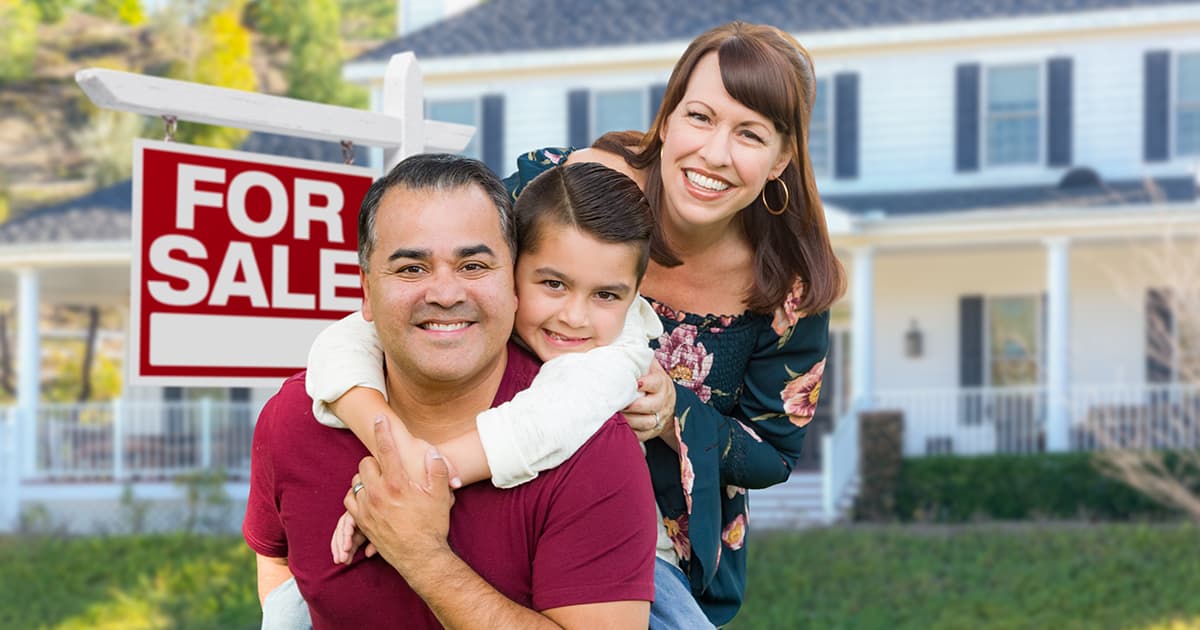 You want to get the best sale price possible for your house this spring. You'll want to hit the pricing sweet spot: Not too high and not too low.
How you price your house to sell, though, can be a challenge. You have to separate your emotions from what's going on in your local housing market.
Follow these 5 tips to price your house to sell:
1. Use home estimator tools and online data
Real estate companies, financial websites and the Canada Mortgage and Housing Corporation offer home value estimator tools and information about how the current value of your home is assessed.
Note that the prices that online home value estimator tools provide are ballpark figures based on available data.
You can check the sales prices of homes in your area, but the process isn't always straight forward.
Buyers and sellers in Canada can usually access information through a realtor or pay a fee at their land transfer offices to get it. Some provinces have online sites where you can access the prices of homes that have been sold.
2. Market trends
Is it a seller's market or buyer's market in your area? Do you know? If not, find out. That will help you price your home to sell.
If it's a seller's market, then being able to sell your home above list price will be easier because there will be a lower inventory of homes, which means there is a greater demand for the homes that do come on the market. This increased demand will lead to higher offers and maybe even a bidding war, which will raise your selling price.
In a buyer's market, you will be at a disadvantage because there are more homes than willing buyers. Your home might spend more time on the market, and it will be difficult to get above the list price.
A balanced market is where there is the same number of homes for sale as there are buyers. In a balanced market, sellers usually accept reasonable, close-to-list-price offers.
3. Do the right comparisons
Your house may look like your neighbour's house across the street from the outside. They could be for sale at the same time, but will they get the same price?
Prices for identical homes across the street from each other or in the same neighbourhood can vary by thousands of dollars due to desirability.
What kind of shape is your home in? Have you done interior renovations, cleaning and updates that will push your house past the finish line with the best price? Do you have new windows, roof, plumbing and electricity?
Is your home on the side of the street that is shady or does it have blocked views? These factors have an influence on buyers.
Price your home to sell with comparable prices in your neighbourhood, based on age, condition and location on a street.
4. Pricing high or pricing low?
Pricing your home for more than it's worth usually results in it sitting on the market. A too-high price tends to alienate some potential buyers, who may not want to negotiate.
You may end up having to move your price downward to attract a buyer.
Pricing your house low and trying to set off a bidding war can be an effective way to generate a lot of interest in your home in the hopes that multiple buyers will want to make an offer on your house at the same time, usually about a week after it's listed, driving up the price.
This strategy doesn't always work. It's usually more effective when there is an under-supply of your type of home on the market.
How about pricing your home at market value? This is often the safest pricing strategy to get a good price for your home and sell reasonably quickly.
5. Do you use the '99' or the '00' strategy?
The conventional wisdom is that products sell better, or have an illusion of being cheaper, when their prices end in a 9, 99, or 95. For example, if a seller prices her home at $599K instead of $600K, the $1,000 she loses will cover some of the buyer's closing costs. In the buyer's mind, they are still paying $500K.
Another theory is that "00″ homes sell faster on average because of the way consumers now search for homes. Often buyers start their search online when looking for a home. If a buyer is looking between $400,000 and $425,000 for a home, and you priced your home at $399,999, that consumer might not see the property online.