5 Questions about Snow Removal Insurance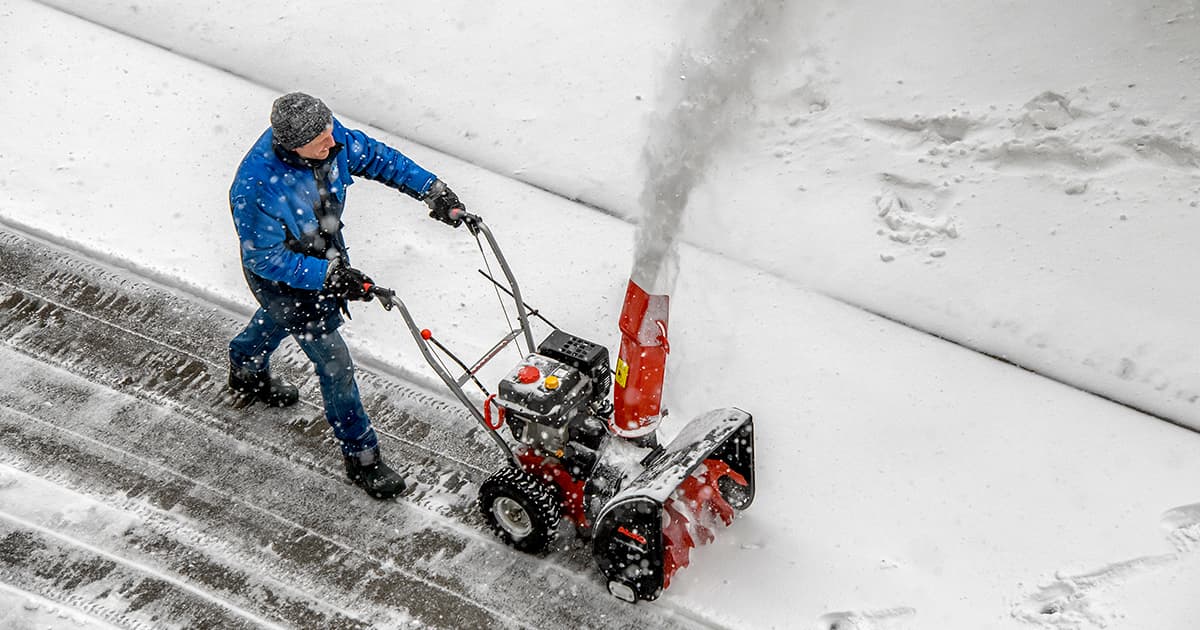 Canadians rely on you to clear their driveways, sidewalks, and parking lots after snowstorms. Your snow removal business is essential to getting through winter.
Clearing snow isn't without risk, though. You need to protect your snow removal business with the right insurance.
Here are 5 questions answered about snow removal insurance.
What if I hit and damage my customer's garage when I'm clearing her driveway?
Commercial general liability insurance (CGL) helps protects your snow clearing business if you cause third-party property damage – damage to a customer's property. Should your business be named in a lawsuit, this type of insurance could cover medical expenses and legal fees, regardless of whether you win or lose the lawsuit.
CGL insurance, known as slip and fall insurance, also covers third-party bodily injuries. For example, your client could slip and fall on ice after you've cleared snow, get injured, and then sue you as the snow removal contractor.
It's recommended that you have at least $1 million in CGL coverage and a higher amount would not be unusual. Without commercial liability insurance, you would be responsible for paying any liability costs.
Do I need to add subcontractors to my snow removal insurance?
When you add a subcontractor to your snow removal insurance policy, it ensures that you cover them for the work that they perform only for you.
If you are an independent snow removal subcontractor, consider buying CGL insurance for yourself to ensure you always have coverage, even when an employer does not cover you.
Of note: Consider Hired and Non-Owned Insurance: If you have contractors out plowing on your behalf, this protects commercial vehicles you hire and any non-owned vehicles used.
What happens if my snowplow has a breakdown while I am removing snow?
Equipment breakdown insurance protects your snow removal equipment from a mechanical breakdown or an electrical issue that is sudden or accidental. Wear and tear is not covered. This type of insurance covers the costs to replace equipment.
How much is snow removal insurance?
The price of a snowplow insurance policy can be expensive because of the specific risks the snow removal industry brings, such as slip and fall injury claims.
The price of your snow removal insurance will also depend on your experience and the size of your snow clearing business. Are you clearing snow in a location that receives a lot or very little snow? What is your revenue and how many employees do you have?
Each city or municipality may have its own bylaws about snow removal. You may be asked to prove that your snow removal business has enough insurance before you can become a licensed snow removal contractor.
My snowplow was damaged after an accident. How am I covered with insurance?
Your commercial auto insurance coverage in your snow removal insurance package can help cover this cost. This type of insurance helps cover expenses in case of accidents, repair and replacement for theft or vandalism, and related legal fees.
Tips for safe snow removal
If you're working overnight, make sure that you are well rested.
Avoid wearing ear buds or listening to loud music so that you are fully aware of your surroundings.
Stay alert and aware of any pedestrians or cars around you to avoid a potential accident.
If you're a private snow removal contractor, it's important to know the bylaws in the city, town, or municipality where you are for clearing snow onto city sidewalks and streets to avoid facing fines for illegal snow dumping.
Ask your Western Financial Group business insurance expert to get your snow removal business the right insurance at the right value for you.