5 Things You Need to Know About Boat Storage in Ontario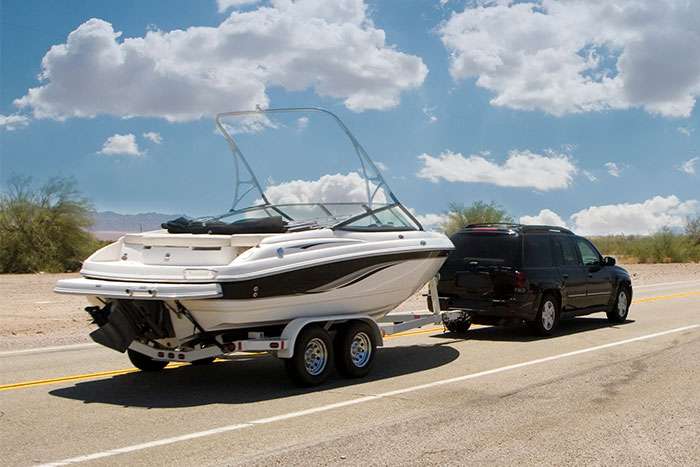 Boating is an enjoyable summer activity in Ontario that unfortunately must be put on hold for the winter. You might also find yourself needing to store your boat for other reasons, so keep these tips in mind when storing your boat in Ontario.
1. Do not store your boat in the water
If you will not be using your boat for an extended period in Ontario, it is better to store it out of the water. Storing your boat in the water subjects it to the elements more than storing it on land. Constant exposure to water can cause wear, discoloration, rust, holes, floods, damage from animals, and other problems.
2. Make sure your boat is stored securely
Not using your boat does not mean it is not at risk. Boats that are not on the water are an easy target for thieves, especially if they are on a trailer. It is safest to store your boat in a storage facility such as your garage or a marina but if you will be storing your boat outside, follow these precautions:
Take a wheel off the trailer.
Keep your boat out of sight.
Use a trailer hitch lock.
Point the nose of the trailer in instead of out.
If you need to park your trailer and boat in a driveway, park your car in front of it so it is difficult for a thief to take it.
Use a strong chain and a high-quality lock to fasten your trailer and boat to a sturdy object like a tree or post.
Use a trailer where the part of the tongue with the hitch is removable.
Install an alarm system on your boat.
3. Mark and document your belongings
Make sure your boat and accessories are documented and marked with your information in case your boat or equipment is stolen.
Mark your trailer, electronics, and personal items you will be leaving on your boat while it is in storage with your name or hull number (HIN).
Take a rubbing of the HIN by placing a sheet of paper over it and rubbing back and forth gently with a pencil until you can see the number.
Store copies of your documents and the hull rubbing in a safe place.
Have an inventory of your high-value boat equipment and include photos, manufacturers, and serial numbers.
4. Do not forget basic maintenance
Before you store your boat, make sure to do these simple maintenance tasks so that it is ready to go the next time you want to use it.
Check for cracks and damage, especially along the hull.
Buy a trickle charger to keep the battery charged.
Drain out the old fuel and leave the tank empty or fill it with new fuel. Clogged or stale fuel can cause engine damage. Make sure no water has gotten into the gas tank.
Make sure there is enough safety equipment on your boat like lifejackets, fire extinguishers, flares, radios, GPS, and EPIRBs. Replace anything that will expire while in storage, such as flares and fire extinguishers.
Clean your boat both inside and outside to help prevent rust, mold, and corrosion.
Cover your boat with a weatherproof cover or shrink-wrap it to prevent rust.
You should insure your boat even in the winter
Although insuring your boat is optional in Ontario, you should protect your investment with insurance including when it is in storage. It is tempting to cancel your coverage when you are not using your boat but disaster can strike even when your boat is in storage. Your boat can be damaged by theft, vandalism, fire, storms, and other risks and repairs can be very expensive. Some insurers give discounts for keeping your boat insured all year and cancelling your insurance might not save you money. In some circumstances you might even be required to insure your boat, for example, if you lease or finance it. Your boat is an investment that needs protection even if you are not using it. Some factors to consider when reviewing your boat insurance before you store your boat in Ontario include:
How the value of your boat will be determined by your insurer if you need to make a claim - will it be actual cash value, agreed value, or replacement cost?
How much is your boat worth?
Is your deductible low enough that you can afford it without having high premiums?
Is your expensive equipment, like electronics, communication, and navigation equipment adequately insured?
If you have questions about insuring your boat while it is in storage, your insurance broker can help you make sure you have the right coverage.